By Leonid Lopez
Today I wrote to a friend I haven't seen in years. He's not just anybody; when he left Cuba for good, it really hurt. Now I'm recovering him, if only by reconstructing him through e-mailed passages.
I think this letter I sent does a better job than anything in recounting my life today, because it's a testimony to true affection. These are only extracts about how I feel somewhat disconnected, but that's how my days are. I continue to feel incomplete and am searching to make sense of things, just like my friend, in quest for better reasons to live. Today's diary entry is in celebration of my friendship with Frank.
Dear Frank:
It is Saturday here, 10:45 a.m., and my wife has gone to some presentation at the university where she works. Being so intelligent, I don't know why see ever noticed this ignorant Third World guy that I am. It must have been that I seemed like a very good person, because I'm not that good looking.
I've just come from a hotel where she and I spent the night to celebrate her birthday and our child possibly on the way. This was the first time I've traveled home alone from so far away, having to transfer at the metro stations here that are so complicated, and with all the schedules written in Japanese. But hey, I didn't get lost.
The hotel was ultra luxurious (of course we took advantage of a discount offered by the establishment marking its fifth anniversary), but I was surprised that I was soon walking around the place like I lived there.
It's just that in Cuba you develop – if you're not a complete idiot – a sense to always look for the essential, which at the moment was to have a nice evening with my wife. I don't know where that ability comes from to discern what is real within the mind-boggling shit one encounters when you're so poor. It must be because one is surrounded by good people and good ideas.
I remember one time in Cuba when I was talking with my friend Manzur (who now lives in Spain) about a girl he was chasing. The conversation always ended with the question that would decipher whether she was a good person and regularly questioned reality. If the answer was positive, then it was worth going out on the make.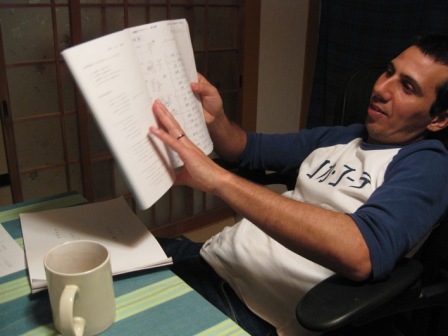 That was how we were in Cuba, those of us who loved each other. We were a generation with nothing on the horizon, individuals who to fill that void invented paradises and gods and faith that we named and gave free rein. From the effort involved in creating that vast world emerging completely from the soul, some incredibly good and wise characters were born.
After you left, I was able to form a circle of friends. Of that group, the only ones still in Cuba are Erasmo and a transplanted Canadian who doesn't know what he is doing there. My wife met the members of that group, and she fell in love with them for their good hearts and intelligence, qualities that are rarely found combined in any part of the world.
After all the rest left Cuba, she was able to get the university to finance a project whereby she could visit all of them in each country where they immigrated. She traveled around to make a documentary and fortunately for us succeeded.
I say "us" because when she came back to Cuba to interview the families of the emigrants and those who stayed, it was then that I really got to know her. (The previous time she was in Cuba I was a bit lost from the group.)
Although I've been out of Cuba for only five months, and I don't have any another plan than being with my wife, now I realize that I already knew that a person like her would never appear again. As my friend Seegrit (who lives in Arizona) says, many conditions would have to be in place again for the same combination to occur.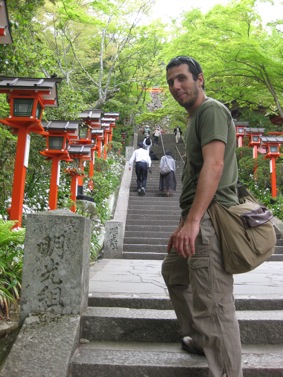 Anyway, we are spread out and almost without the time or energy to simply succumb. All this I know, and all this I knew. The only element that survives is the words we're staying. As we had practiced so much in Cuba, we try to do what is customary: to give sense to the void.
That remains and that we do well. Fortunately it's bearing good fruit, like my pretty wife or your Dayami, and all the paradises lying in ruin and of which we now know their true appearances. That … dammit… that's very important; to know… dammit… to know you can touch your body and feel something that comes from you; to know you can take pride in having stayed strong, maintaining your goodness and ability to perceive good reason.
Now you can not only know if you are truly good and intelligent, but you can know that indeed you are, that you in fact can be, if you want to be a better other, if you want to exist in others. To lose one's comrades from the trenches (solid friends who are always there, though they might get confused; those who are the best pocket to put in that which is found, and the best source of that which renovates concerns) is the price.
You will never respond to yourself with certainty to the question of whether it's worth it or not. I'll respond for you, trust me once again, in the tears that I am now shedding. I'm telling you that it is worthwhile, because in the tragicomedy that you live, you are a great actor. Now you can rid yourself of doubt and be filled with the pride of being a survivor. With ashes, you have built a new paradise where you yourself are the one who names all the beasts and everything else, and you inspire the love that gives life.