A Sunday with Bad Wi-Fi in Havana
Luis Rondon Paz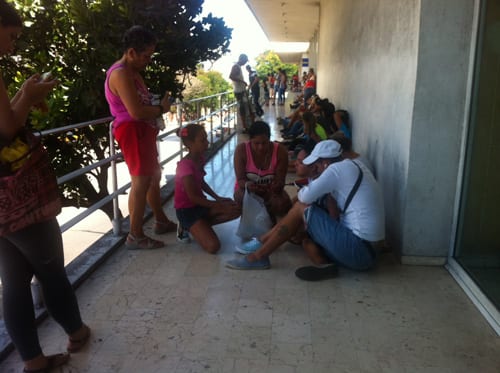 HAVANA TIMES — Last Sunday I futilely struggled to send 300 MB from a Wi-Fi point in Havana where supposedly the connection is at 1MB/second, which would make the upload fast, but that was not the case.
In the process I felt I was connecting through one of our dial-up connections to those networks that do not surpass 2KB/sec on their upload or download speed.
I tried to get close to all the wireless antennas on the Rampa in Vedado to see which offered me better speed. As I feared it was all one big waste of my time. Near each of the antennas I could connect pretty fast to the Nauta network, but once inside the system the speed to upload or download files, videos, etc. was terrible.
I thought of calling the communications company complaint number, 118, but I knew that was only going to be wasting more time. I decided to switch my computer off the network.
An hour later, hoping to solve my problem, I walked to the ETECSA navigation room located in the nearby multi-service FOCSA building.
Who's last in line? I asked a group of 20 people whose dour expressions, made me think they had been waiting a long time for the office to open.
It was already 8:40 am and finally I entered the navigation room.
Why is the internet is so slow? I asked one of the employees.
In a very friendly way she suggested I close the session and try again in five minutes so they had time to reset the unit where all computers are connected.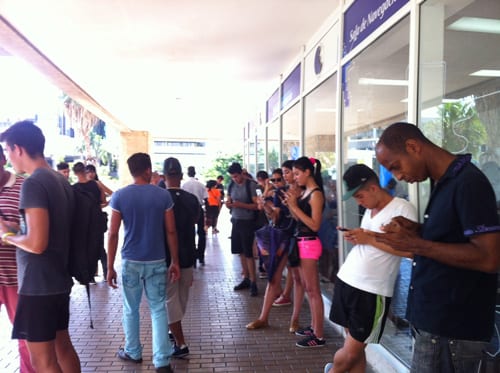 Why is the equipment in Cuba that provides connectivity so inefficient, I thought of asking the nice young woman, but I decided to be patient and wait five minutes to try again to connect to the Internet.
In the end I couldn't do anything. The connection was the same or worse than before, so I closed my session and I left in search for somewhere else with better speed.
I caught a collective taxi to the Miramar Trade Center with the hope that there I could upload my materials.
There I spent three hours online and could barely upload 80 MB.
An interesting detail.
The next day I went to the business office of the Habana Libre Hotel and paid 10 CUC (11.50 USD) for two hours of their in-house Wi-Fi connection. And to my surprise, I could upload all the materials (almost two gigabytes) in less than an hour.