Does Cuba have a Socialist Future?
Luis Rondon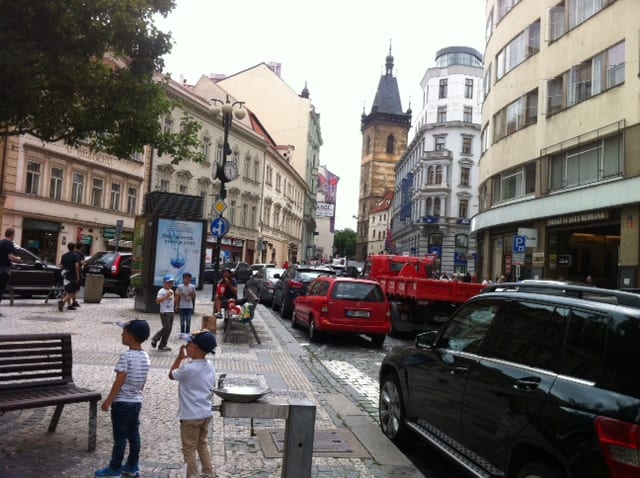 HAVANA TIMES — The short time I was in the Czech Republic gave me the opportunity to get to know another reality that has derived from the same history of Communism. The irony of the result of my investigation in the city of Prague was that Cuba is going down the same route with the difference that neither in the short or medium term will it reach the level of social or economic development reached by the Czechs.
For as long as I can remember, I always suspected that something didn't work properly with our modes of production and the management processes in my country, independently of the difficulties we faced because of the blockade imposed on us from abroad.
However, I believe that at the heart of Cuba, bureaucracy, lack of common sense, the alienation of many civil servants who are not objective when decisions have to be made and action has to be taken. They are conditioned by paranoia, fear, zero transparency and resistance to change, leading to the creation of an internal blockade.
Gradually, our country has been led towards a frustrated dream of social justice, a participatory democracy which the thesis for which the Cuban people, led by Fidel Castro, on January 1, 1959, overthrew a puppet dictatorship which had harmed the Cuban people so much.
Today, it pains me to see that these internal problems of ours make people see the Cuban revolutionary process as a sick joke, and Socialism as a system that only benefits those who are in power and others who would prefer not to work and live as parasites off a lie.
The regime limits itself to complying with certain human rights; I think so as to put on a good face in front of the world. Meanwhile, fulfilling the Cuban people's feelings, motivations and aspirations aren't important issues in achieving efficiency and productivity.
Recently, some of these issues have been reported on Cuban TV.  So, when you head into the city and you get on a "P" route (an articulated bus) when they're not forcing you to breathe in smoke, they assault you with noise, and if you complain, you run the risk of getting into big trouble.
The way I see things, in spite of the feeble opening to what's wrongly been named "independent work" (necessary but insufficient as it lacks a legal framework which protects this kind of labor force), unfortunately, the ungovernable nature of our society is becoming more and more prominent.
Anxiety for money at every level has brought out the worst of us human beings. And to top it all off, this is accompanied by a spike in migration abroad of many generations who aren't willing to wait decades to see if there'll be any significant change in their lives, because they've lost all hope in the future of our country and believe in the Cuban government even less so.
So I ask myself.  Is there Socialism in Cuba and will there be Socialism in the future?