Preparations for My Trip to the United States
Luis Rondon Paz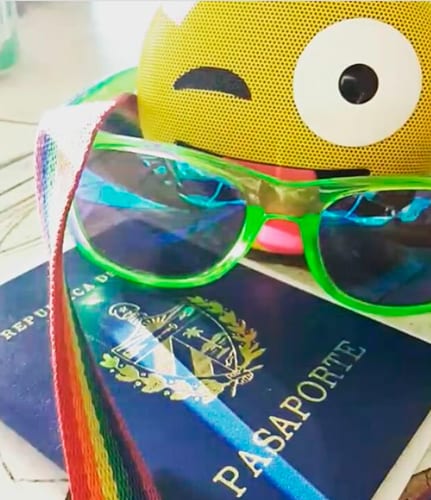 HAVANA TIMES — Arriving in the United States was a real shock for me, taking into account the new political tensions between the two countries and the current US president's stance on Cuba, I thought, "well, here we go again, let's spend 160 USD again to see the face of a person who will ask me the same questions and say that I don't qualify for an entry permit to a country that is only 90 miles away from Havana."
Much to my delight, after 15 minutes of questions and answers in front of the interviewer, I was finally given my visa.
I believe it's important to highlight the fact that, this time I was in a completely different position, my passport now had two visas for trips abroad recorded in it, and my visibility on the Internet as a journalist had increased quite significantly. And my trip to one of the most developed countries on the face of this planet was to pursue the following goals:
1 – To provide the US people with objective information about Cuban reality, with a multi-layered and humanist approach.
2 – To strengthen ties with leaders of the LGBTQ movement in the US and other countries, to design communication strategies together, which ensure better results and in practice, during the lobby and persuasion process to people who decide the future of Cuba.
3 – To give visibility to the work of leaders who don't form part of pro-government political forces and who are also doing excellent advocacy work in Cuban society.
4 – To publish my experiences on the Internet during my trip and share my learning in Cuba in the interest of strengthening personal empowerment and to reproduce information gained by using all of the media tools available to me.
I had previously gotten in touch with some activists from Cuba, who I had to contact again once in Washington DC. A city which I would visit in late July during my participation in a conference at the National Black Chamber of Commerce But anyhow, my visa had been given to stay 7 months in the United States, and so I decided to leave a month in advance so that I could get to know several cities before appearing at the National Black Chamber of Commerce.
This is my opportunity to get to know just how true what people who come to Cuba say about the United States, how true what pro-government media in my country says in contrast to what foreign media tells us, I thought to myself as I looked at my passport with the visa to the US.
Everything was almost ready for me to go, but I couldn't yet, I still needed to apply for a visa to travel to Canada, as I had been invited to work as a journalist during Gay Pride in August in the province of Montreal, Quebec. An important point on my Gay agenda abroad. It's important to add the fact that the Canadian Embassy in Cuba doesn't do interviews except for in special circumstances, luckily everything worked out fine. In Canada, my contacts already had everything ready for my arrival in August. And in the United States, everything was all ready for my arrival in late June too. All I had to do now was buy my plane ticket, and fly to the US!
To be continued…