What Can We Expect from the Alternative Havana Biennial? (Video)
By Luis Rondon Paz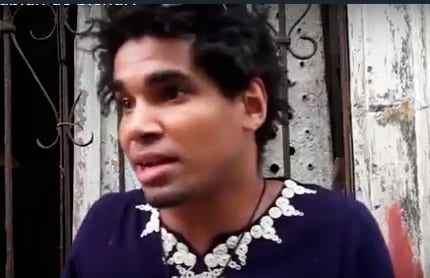 HAVANA TIMES — News of the Havana Biennial being canceled by the National Council of Visual Arts was a hard blow to the artistic movement on the island.
According to the statement, which began to circulate like a virus on social media: due to the great damage caused to Havana by Irma, it doesn't have the infrastructure to manage and organize the Havana Biennial, and therefore it will be postponed and held the following year (2019).
Other artists have said that Irma was the perfect incident to stop the new independent movement of visual artists in Cuba and to keep them in check, especially during the current political landscape in Cuba while there is a great deal of uncertainty as to who will be the next Cuban president and the new wave of repression that awaits those who think differently, not only in the arts.
In spite of there not being a Havana Biennial in 2018, artist Luis Manuel Alcantara and Havana Times contributor Yanelys Nunez have called upon the artistic community on social media to celebrate the Alternative 2018 Havana Biennial. The special thing about this event is that it will be completely outside of government institutions and it hopes to create links between artists and the community.
In the following video (in Spanish), Yanelys and Manuel talk a little more about this.