When Making a Difference Really Counts
Luis Rondon Paz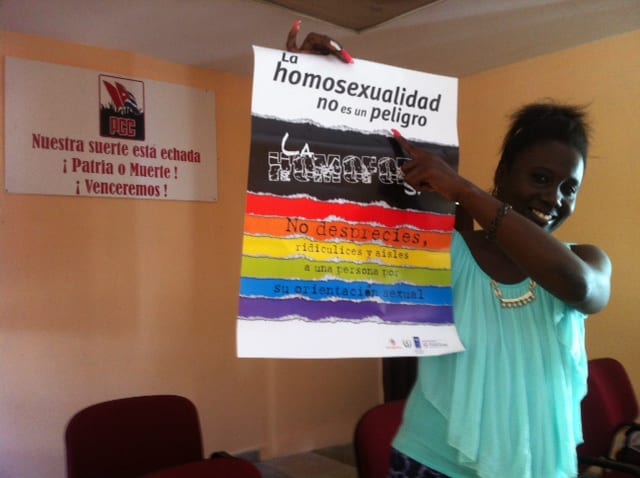 HAVANA TIMES — On May 15th this year, the National Association for the Deaf "ANSOC" invited me to give a talk about Sexually Transmitted Disease "STDs" at the Muncipal Committee's hall in Havana's Boyeros municipality.
As a speaker and civil rights activist, the opportunity to share my knowledge with this group of people was truly unique and enlightening. And I think that the feeling was mutual amongst the people who received my message, who came to empower themselves as citizens within Cuban society. Of course, this was all thanks to the help of an interpreter.
It's important to add that I've been working with this minority group -who has to face communication barriers on a daily basis as well as being targets of discrimination-, for over a year and a half. Unfortunately, in addition to the aforementioned, this group isn't paid any attention to on the TV. Let me point out that in the majority of official events which are broadcasted, sign language interpreters are never present. I hope that this problem will be fixed soon.
I'd like to share with you some photos from my talk with this small community of deaf people.
Click on the thumbnails below to view all the photos in this gallery. On your PC or laptop, you can use the directional arrows on the keyboard to move within the gallery. On cell phones use the keys on the screen.