Accidents in Cuba, Systemic Chaos
Lynn Cruz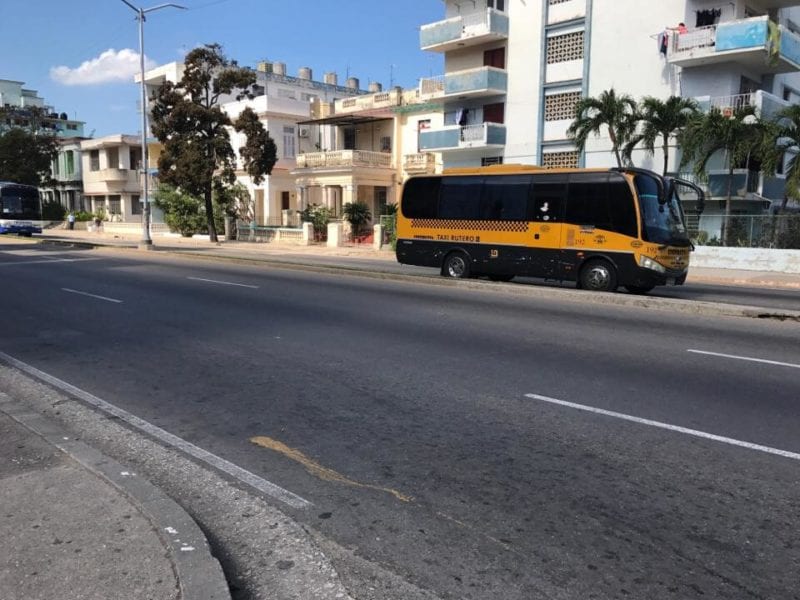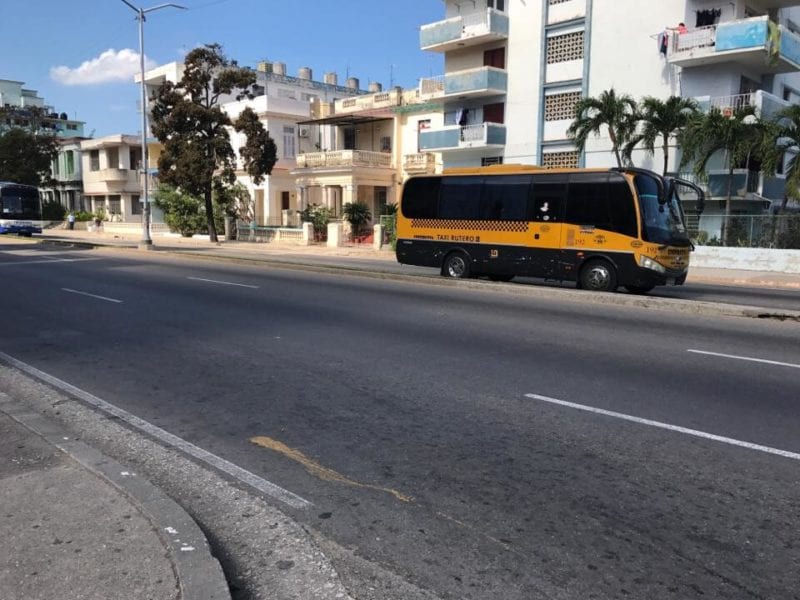 HAVANA TIMES – Today, at 10:55 AM, I witnessed an accident on Linea Avenue, when a medium-size urban city bus hit a 40-something year old woman.
The woman was lying on the ground. An ambulance immediately appeared, luckily a man passing by had also seen it happen, and he was a nurse. I waited for the paramedics to come with their equipment to neutralize the different parts of her body and prevent moving her in case there were any fractures to the skull, but they only had one stretcher, and also asked men who were drawn to the scene to help them.
The bus driver, a young man who was barely 30 years old, his nerves on end, said that he was driving properly, but the woman came out in front of him and he couldn't do anything but try and dodge her. It seemed that he hit her leg, as she was bleeding there. There were witnesses, that is to say, passengers who could confirm what happened.
I was walking along the opposite side of the road, and as I drew nearer to help the woman, I was struck by why a young woman would be so careless.
The main reason was that Linea Avenue, which is a dual carriageway with a median strip, had one of its sides closed, so the other one was working in both directions. I realized that there was a cycling race and that's why it had been decided that one side would be closed to ensure the safety of participants.
The woman probably didn't realize that, and only looked one way, in the direction traffic normally comes, so she didn't notice that a bus was coming at her in the opposite direction down Linea Avenue.
In less than a month, I have heard many stories about these kinds of accidents. It happened in Matanzas in January and a great friend of mine was hit by two TRANSTUR buses while trying to cross another avenue. Unfortunately, she lost her life and the bus drivers are in jail.
In late 2018, the 21 urban city bus heading for the 2 de Diciembre neighborhood, located in the town of Gelpi (also in Matanzas), hit a girl who had fallen off her grandfather's bike in the middle of the road, since there isn't a cyclist lane. Mistakes on the road are paid with human lives. Road accidents left 683 people dead and 7,730 people injured across the country, in 2018 alone.
An increasing number of vehicles on our roads in recent years is also noteworthy. It's true that traffic signals with pedestrian crossings have been added, but they aren't enough.
Not being able to safely cross large avenues is the main danger that pedestrians face today. The number of vehicles on our roads can't continue to grow without first ensuring safety measures, such as the construction of pedestrian bridges and danger signs that remind us where people have died.
Improvisation, a lack of urban planning during the growth of neighborhoods without an urban layout that can sustain constant traffic, or heavy vehicles, laziness, are other possible causes for the accidents I've mentioned above.
Who is to blame for the accident I witnessed today? The woman who was crossing a one-way street, that had become a two-way street without any signs or warning? The bus driver who was driving at a normal speed? The organizers of the cycling event? The Ministry of the Interior who is also responsible for traffic? The Ministry of Construction for its poor physical planning?
All three cases I've mentioned share one thing in common, in spite of having happened in different places. Two of them were trying to cross an avenue with a limited number and far-separated pedestrian crossings, and one was traveling along a road that had become an avenue due to the rapid growth of a neighborhood that doesn't have sidewalks or cycling lanes.