Cuban Families Have the Future in Their Hands
Lynn Cruz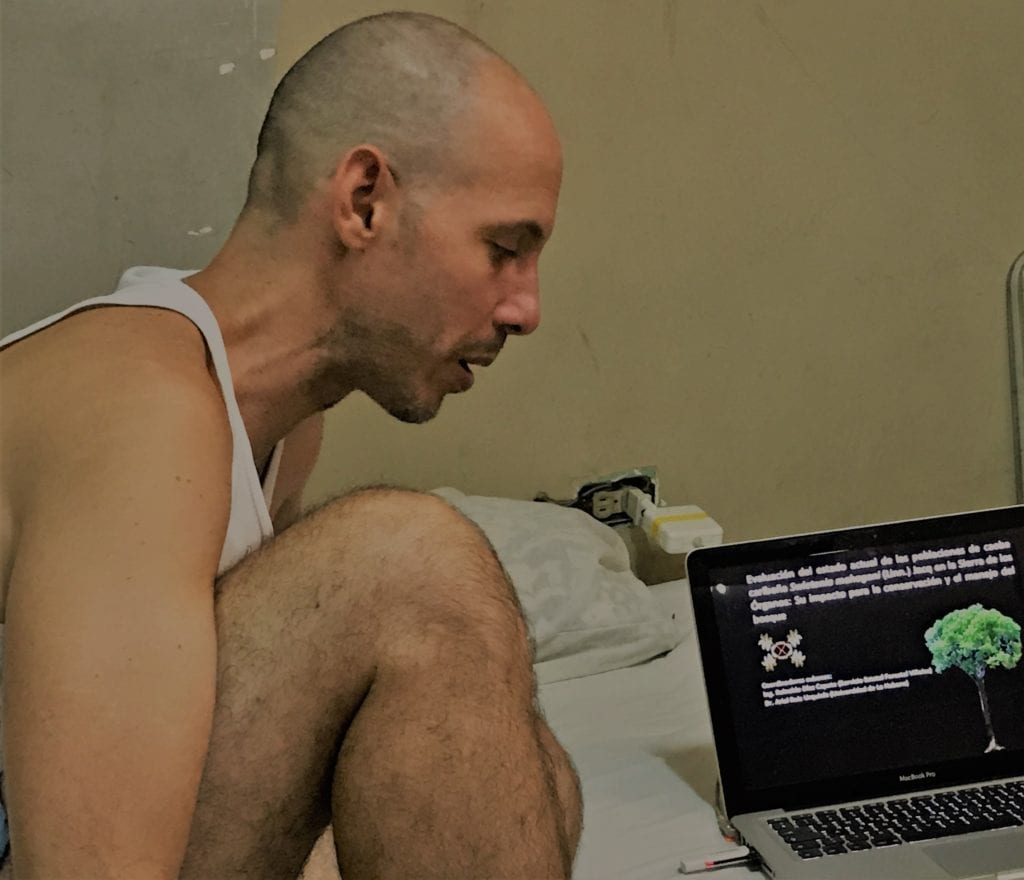 HAVANA TIMES — On Monday, from the freedom of his own bed and recovering from the hunger and thirst strike that led to his release after being unfairly imprisoned, scientist Ariel Ruiz Urquiola gave a conference to a group of artists and ecologists.
He shared a project which aims to recover Cuba's mahogany trees, preserving the species' genetic heritage, which implies safeguarding its diversity.
Ariel began this project with a forest engineer from Vinales and it includes the option of earning a masters and a doctorate of life sciences.
He basically wants to launch a campaign which reaches ordinary Cuban families to create environmental awareness among the population, and in doing so, make what would be a costly project for a company considerably less expensive.
In this preparation stage, he will explain everything about the project's methodology. In principle, Cubans who want to take part need to be ready between March-May 2019, when the Antille Mahogany tree is in blossom.
Not only do they have to collect seeds, they also have to locate the trees. Whoever has GPS on their mobile phone can put in the coordinates of the place where they gathered the fruits. Otherwise, giving an exact location is enough to be able to locate the mother mahogany trees.
Trees that germinate also have the option of being named after the people who collected their seeds, as part of the initiative.
Linked with the Humboldt Institute in Germany, Ariel will take seed samples to analyze their DNA and be able to continue developing his mahogany plant nursery which he has already started on his farm in Pinar del Rio.
Then, farmers will need to plant the seedlings on their plots of land, so this tree species can spread throughout the island again. Filling the atmosphere with pollen, the biologist said passionately.
It needs to be a diverse assortment of pollen so as not to lose the mahogany tree's genetic range. As long as it is different, the wind will carry it everywhere, even kilometers away.
There is talk about a website which will contain all the information needed, to create responsible public spirit. The idea is that farmers not only sow what they can then cut down and use for forestry development, but also preserve it and communicate how important it is to protect them to their relatives.
All of the magazines that have been published about Cuban mahogany trees are Asian. This is because many African and Asian countries bought Antille mahogany seeds from Cuba in the 1950s. Today, they are the only ones that are sold on the international market, because they cultivated our seeds with a lot of patience and not very much money, the scientist said.
Ariel claims that if the number of mahogany trees were to increase, that's to say, the specie's density in Nature, it will contribute to diversifying and increasing natural populations in the country, which at the end of the day, was the main seed and wood export market in the world because Cuba had the largest number of mahogany trees.