Cuban Socialism's New Man in Havana's Capitolio
Lynn Cruz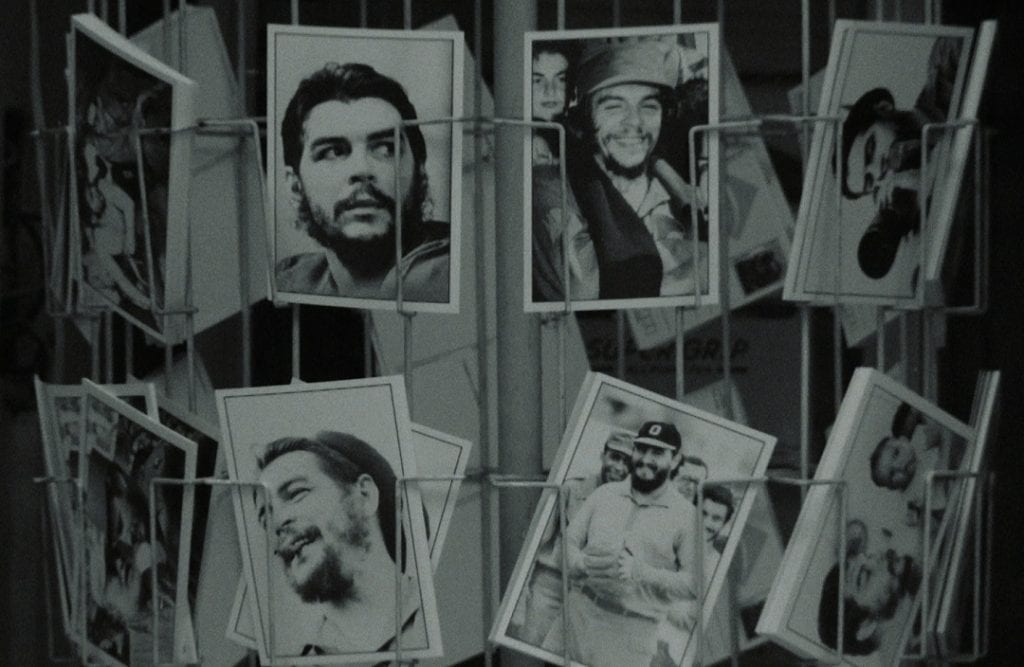 HAVANA TIMES — "Oprah Winfrey, one of the world's best neoliberal capitalist thinkers," is a critical essay by Nicole Aschoff for The Guardian newspaper about the speech Winfrey gave at the latest edition of the Golden Globes.
While reading it, and as a result of Aschoff's brilliant analysis, I could understand one of the ways that this economic and political movement is being manifested.
According to Winfrey, anyone can go as far as she has. She could criticize Trump but not the system that fabricates the fantasy of wanting a life that doesn't necessarily keep in line with an individual's real possibilities. In other words, Winfrey defends the "American dream" which is also the "Latin American nightmare", not just for immigrants but also for the realities of Latin American people.
The heart of Winfrey's speech addresses the fact that every success or failure is an individual's sole responsibility. It omits the existence of political, economic or social situations and that's why Aschoff calls her way of thinking "neoliberal".
Because ideas also fall into abstract terms, Cubans were also given a dream, the dream of social justice; it doesn't matter that it might be unsustainable given the fact that the conditions to move towards this "Communist paradise" were never created. Karl Marx didn't say that a Revolution could bring about a communist system.
It isn't easy to analyze a system which has been adopting and adjusting certain positions, based on the philosophy of the "temporary". This has been the trap that the government has fallen into in the long run, a prisoner of its own inclinations, it wants to survive although it has to deny itself, its own rhetoric in order to do so and the most important thing in the name of the majority is to demand that: "We need to improve" in order to disguise this transition towards state capitalism.
Even when it keeps its so-called "achievements" going: "Free healthcare and education." As part of a globalized world, Cuba also runs the risk of not being exempt from this neoliberal political and economic movement, in its different forms of manifesting and defining itself.
Reality on the island, the product of the historic exhaustion of four generations which have walked along a cobbled path, in the name of anti-imperialist resistance, is that of apathy and discredit towards politicians.
Cuban society is moving more and more towards individualism, saving oneself at any cost, in the face of the chaos and social disorder that have taken over the country. In the long-term, years of sacrifice have only proved that Cuba is nothing but a poor country, trapped in a geopolitical conflict, which dates back to the Cold War.
This wouldn't be dangerous if the economy had been strengthened during the nearly 60 years of this same system, with a real rule of law and civil society. In Cuba, poor governance also prevails today with a president and a small anonymous group that control and exercize power from the shadows, who are only worried about their opposition, in any way they take form, whether that's in art or politics.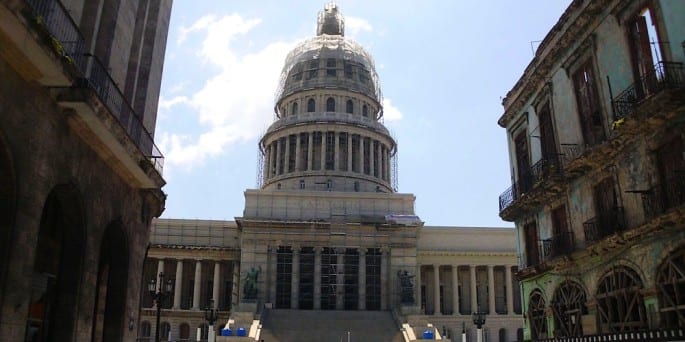 A while ago, during a movie shoot for Cuban TV, I was at the Vistar magazine office, a gossip magazine which has popped up within this low budget capitalism that is becoming more and more visible and tangible here. At the office entrance, there was a slogan: "Consuming what we produce is a way of being patriotic."
Preparing yourself for Cuba's future will mean doing business but without questioning the Communist Party and its so-called "achievements". That is to say, the current Cuban government's ideology is focusing on the business world. Those who were born in the '90s, for example, didn't live during the time of the Russians and so they became conscious within a dollarized society. For them, the Revolution is just a brand up for sale in Old Havana, where Cuba spreads its legs like a prostitute. And the new Cuban Parliament will establish itself there too, in the Republican Capitolio.
What happened to the idea of Cuba's "New Man", forged from the steel of an anti-imperialist Revolution?