Independent Film in Cuba Faces Premature Death
Lynn Cruz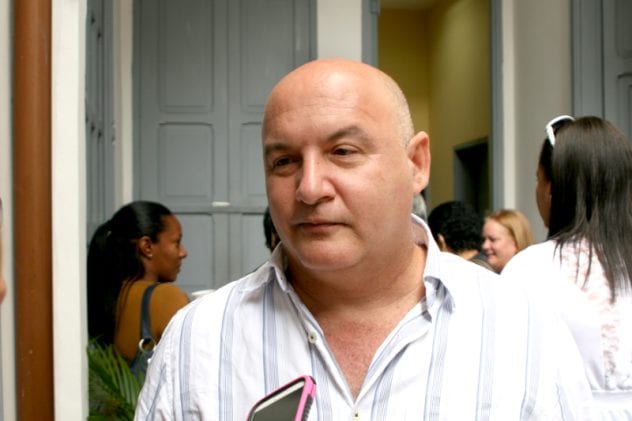 HAVANA TIMES – On June 7th, Alexis Seijo, the dean of Cuba's University of Arts, censored the panel on the IMAGO Festival's program about independent film, which filmmakers Alejandro Alonso, Jorge Molina and Miguel Coyula had been invited to. At the last minute, Seijo realized that Coyula's name appeared on the program and communicated his decision to cancel it to the event's organizers.
Just over a year has passed since the scandal broke out that led to the censorship of the independent film Quiero hacer una pelicula, by Yimit Ramirez, during ICAIC's Young Filmmakers Festival. The disagreement this arbitrary action by officials caused among young filmmakers with the censorship of Ramirez's movie led to the creation of Cardumen, an anonymous movement that is guided by a manifesto. The manifesto takes up the draft bill that the G-20 group of Cuban filmmakers had been drawing up since 2012.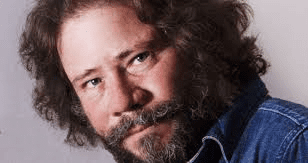 It's been several months now since the Cuban Institute of Cinematographic Art and Industry's (ICAIC) board met with filmmakers who create outside of this institution, to finally respond their demands. These include: "Audiovisual Creator Registry, the Promotion Fund, the Film Commission, legalizing independent producers and, last but not least, to promulgate a Film Law given the obsolescence of ICAIC's Law 169 about Creation."
According to what some colleagues have told me, there won't be a Film Law, as everything will be handled by institutions. In poltical terms, this means that the government is absorbing everyone who has independently produced and distributed film, with much greater efficiency than ICAIC itself.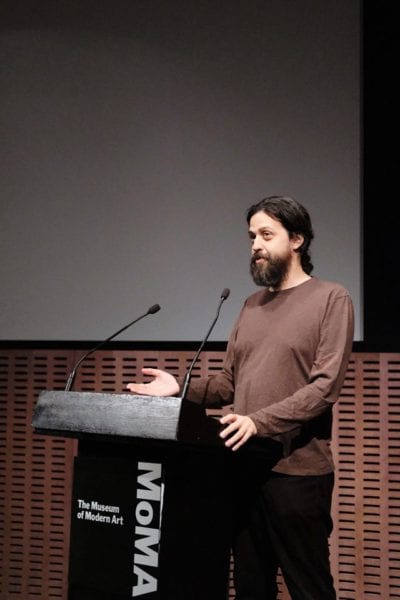 On the other hand, there is the tax issue. Given the fact that Cuban institutions obey the Government in a vertical structure, everyone who gets a membership card, will automatically be accepting the fact that their tax contributions are no good for anything, as it will only mean they have to comply with orders from above, but it won't give them any rights.
Nothing has been said yet about what will happen to censored filmmakers and movies. In reality, this isn't an alternative, it is the institution mutating so that it is no longer a passive spectator of independent producers, but their owner instead. The government has realized that they really are losing money. At the end of the day, producers existed, and they found their own ways to get by, but they weren't paying taxes.
In a country stifled by an economic and commercial blockade, where prices don't correspond to the Cuban people's reality, imposing regular payments, especially when conditions haven't even been created yet so that businesses can function is abusive.
It's true that ICAIC was a dream that came true, but it soon became a nightmare for artists who disagreed with the Revolution because of their disobedient nature, creative freedom, even when they produced works that knew how to bring things into question. However, over time, filmmakers became tamed to create film that lost its original critique, until the '80s rolled around and lighthearted and easy-to-watch comedies were abundant. Is this not just a new strategy to crush Cardumen's efforts? To wipe out independent film?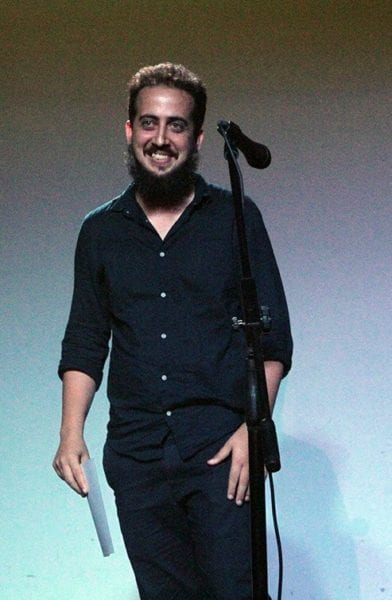 After seeing what happened with the movie Santa y Andres (2016), by Carlos Lechuga, it isn't hard to understand the message of terror the government wants to send. First, they removed it from the Havana Film Festival's program. Then, something similar happened at the Havana Film Festival in New York, as it was withdrawn from the competition, and finally a letter was written to defame Lechuga and destroy him publicly. While the economy in Cuba is post-Communist, the rhetoric hasn't changed at all and, therefore, it lashes out artists who express this sentiment via their work, alive.
Also, Miguel Coyula's documentary Nadie (2017), was repressed this time by State Security and the police when it was going to be screened at a private gallery, not to mention trying to bury it in oblivion. This is Coyula's punishment, as the government has converted him into a non-human, a non-filmmaker, severely punishing him, setting him apart out from his industry, so much so that even critics on the island don't even mention him for better or worse.
In this country, where things have been on loop for 60 years, the majority always finds a reason to justify the fact that silence in this case means standing by the oppressor.