Thrillers and Horror Movies to Psychoanalyze Cuban Society
Why would we invent horrible things, when there is so much real horror in the world? – Stephen King
Lynn Cruz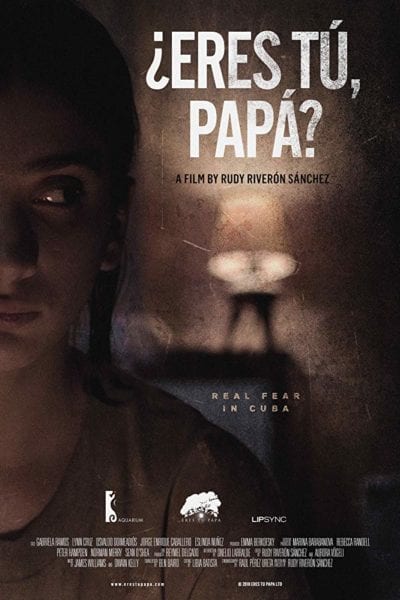 HAVANA TIMES – According to Stephen King: "The horror genre has had its ups and downs, increased popularity almost always coincides with moments of political and social unrest."
I worked in a movie that was released in 2018, Eres tu Papa? (Is that you?) by Cuban filmmaker Rudy Riveron Sanchez. It was his directorial debut. The movie tells the story of Lily, a 13-year-old teenager, who is pretty much condemned to a life in isolation. Her best friend, her authoritarian father. The submissive mother whose legs are tied by a fragile cord, however, don't free her from her condition. Why?
It turns out her daughter is a monster. As Lily is small, she could represent the future in this case. It shares something in common with the movie Paraiso (2009) by Cuban director Leon Ichaso. These filmmakers are using film as an instrument to psychoanalyze what lies subconsciously in the behavior of a person who is not allowed to develop as an individual or as part of a social group.
Ichaso does this with a thriller and Riveron Sanchez uses psychological horror, dealing with Frankenstein (the first horror character in the history of film) in their movies, who was created by confinement and authoritarianism: "The post-revolutionary new man".
The Soviet/Cuban experiment. Nobody can save themselves. The monster lies within each and every one of us, consciously or otherwise. The '90s generation opened their eyes amidst a crisis that was the result of Cuba's absolute dependence on the former Soviet Union. A generation who we could say is running the risk of not having any regrets. Of blurring the lines between good and evil.
Lily (Eres tu papa?), played by young actress Gabriela Ramos and Ivan (Paraiso), embodied by Adrian Mas, are savage in their actions. The girl not being mentally stable. The heartless young man with his dysfunctional ambition.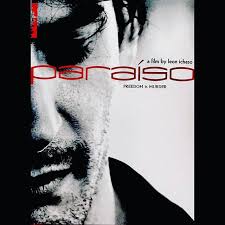 Noel Carroll in his book The Philosophy of Horror explains: "Horror always includes a child who somehow violates the rules or conventions of the diegetic world they find themselves in. While terror doesn't need a monster, a human being can be responsible for the events that terrify us."
It seems that creators need to exorcize their own fears or their inability to make them real. Human beings live in the constant duality between the self and the social self. How can I hold onto my essence when another person's need is involved?
The social contract makes the individual hand over their willingness to power, whether it is visible or not, bearing in mind the anthropological perspectives of "the new dictatorship". That is to say, in civilized societies, it's obvious that personal crises end up in a therapy room. This is taboo in Cuba because society hasn't evolved to a higher state of consciousness. The Revolution itself is the greatest contradiction of all as it chose socialism as the model to follow, dragging with it the same mistakes the Soviet mother had.
Karl Marx never said that revolution was the path towards socialism. Both the October 2017 revolution and the 1959 revolution in Cuba, failed because they betrayed their own ideology. While people are still worrying about putting a plate of food on the table, and the problem isn't brought into focus, individuals will continue to be like malformed fetus' who never get a chance to develop.