Voltes V at Havana's Acapulco movie theater
Lynn Cruz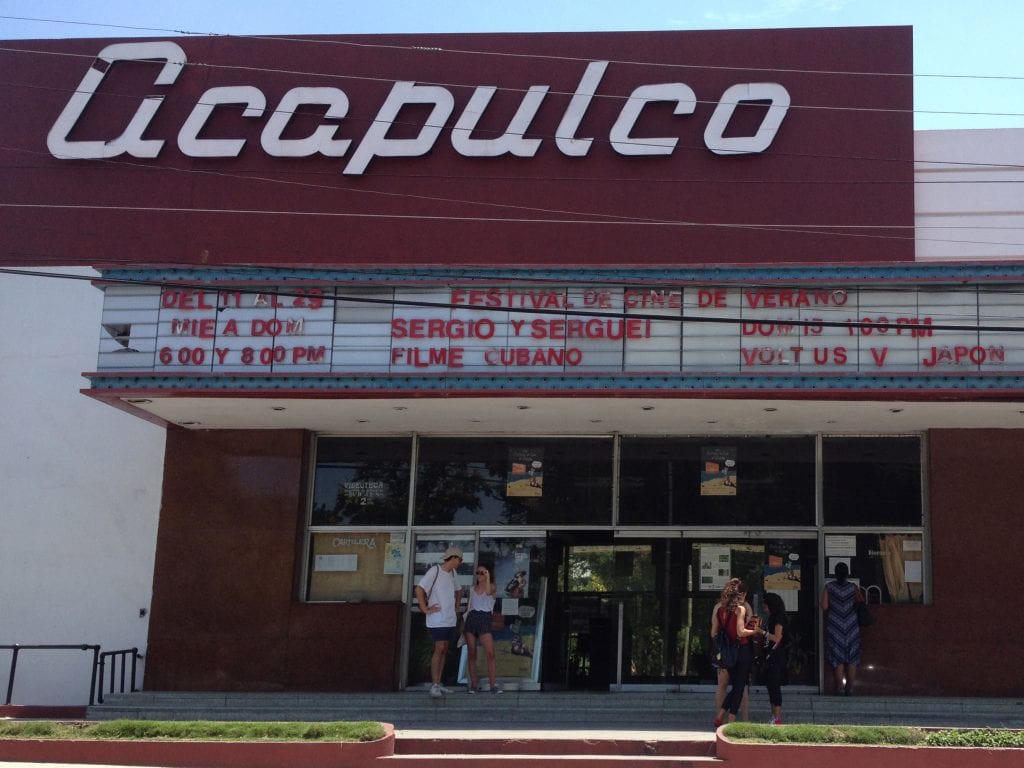 HAVANA TIMES — On Sunday July 15th, a HD digital copy of Voltes V was screened at Havana's Acapulco movie theater. This Japanese anime TV series forms part of a festival that has been organized by Havana's Provincial Center of Film, under the name "Remembering is to go back…". It also includes Russian and Cuban cartoons and will take place every Sunday at the same time until August 5th.
The movie features a compilation take from the first 18 episodes of the Japanese series ChoDenji Machine Voltes V. It was created by Tadao Nagahama and produced by Sunrise, Toei Animation and TV Asachi. It first hit the air in 1977.
It was shown in Cuba in 1983 for the first time. It was dubbed by the Cuban Institute of Cinematographic Art and Industry (ICAIC).
Several generations came. Most of them found out about the event on Facebook. It would have been useful if the movie theater's own administrative personnel had posted on social media, so that this information could have reached a greater audience.
This copy which filmmaker Miguel Coyula gave to his friends, which then did the rounds, so as to rescue one of his favorite childhood cartoons, finally reached Abel Molina's hands.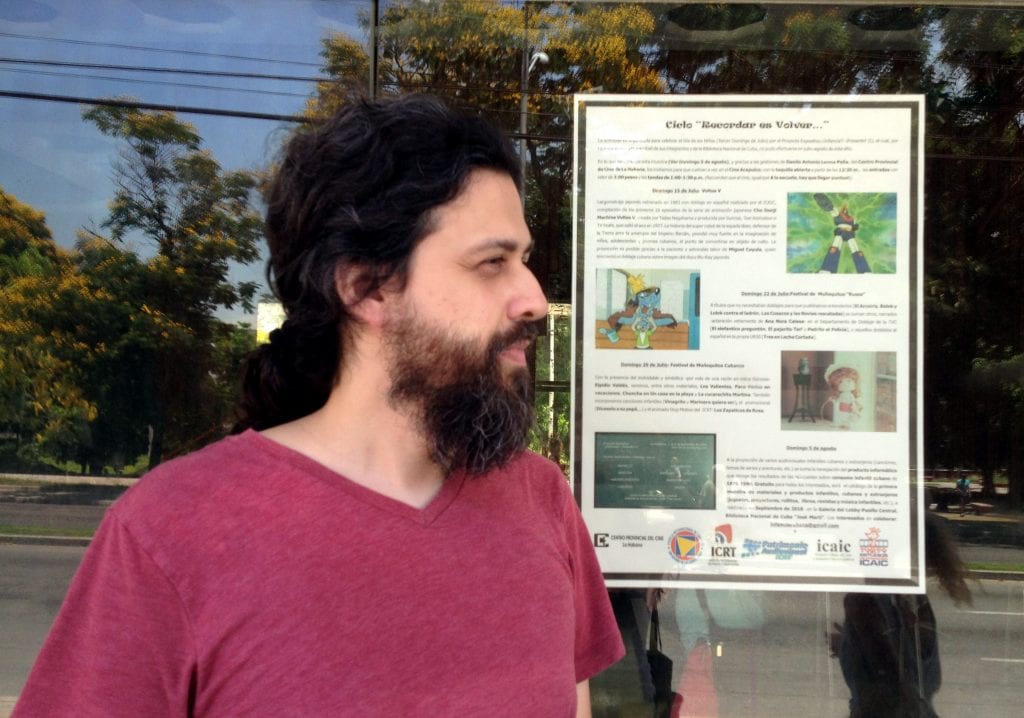 After Coyula's painstaking work, synchronizing ICAIC's original dubbing over the Japanese BluRay image, Molina became interested and it was included as part of this festival which is dedicated to Cuban children.
The story of the invincible robot with a laser sword has become a cult object over time, which is about to win over hearts of children today. Which is quite a challenge because they belong to the digital era.
It was strange to see some mothers playing with their cellphones while the movie was on. However, this didn't dull the energy of the little ones who reacted to every fight, sitting on the edge of their seats to make sure that Voltes wasn't beaten.
I managed to speak to them at the movie theater's exit. They were children of different ages. Most of them weren't over 10 years old. Some already knew the cartoon because their parents had grown up watching it.
One of the mothers who was accompanying her son said that she was a fan of this anime series. Others, including the smallest, were suprised at the characters' training to be able to handle the robot.
Young people born in the '90s, who also went to the screening, were grateful for the opportunity to watch a cartoon, which used to play on TV every Sunday when they were children, on the big screen.
On the other hand, for those of us who could enjoy it in the '80s, sitting among young ones today made us relive our innocence.
Today, as an adult, this movie takes on another meaning. The robot who defends Earth against the Barzan Empire establishes a parallel with the Cuban Revolution which trained us to stand up to the US enemy which has made us take refuge many a time as a trial run for war.
A detail worth mentioning is the excellent job voice actors Frank Gonzalez, Jose Antonio Rodriguez, Julio Alberto Casanova, Eslinda Nunez did, some of whom have already passed on, under Manuel Herrera's direction.
This same synchronization process is being planned for other anime series from this era such as Yaltus, Mazinger Z, Sybor 009, because even though ICRT copies have been lost (that is to say, there aren't any images), luckily ICAIC's dubbing still exists.
Thus, it would be a good idea for this festival to travel around to other movie theaters in the capital so that children unfamiliar with them can watch them and their parents can also relive their lost paradise.