Another Spanish President Visits Cuba
Miguel Arias Sanchez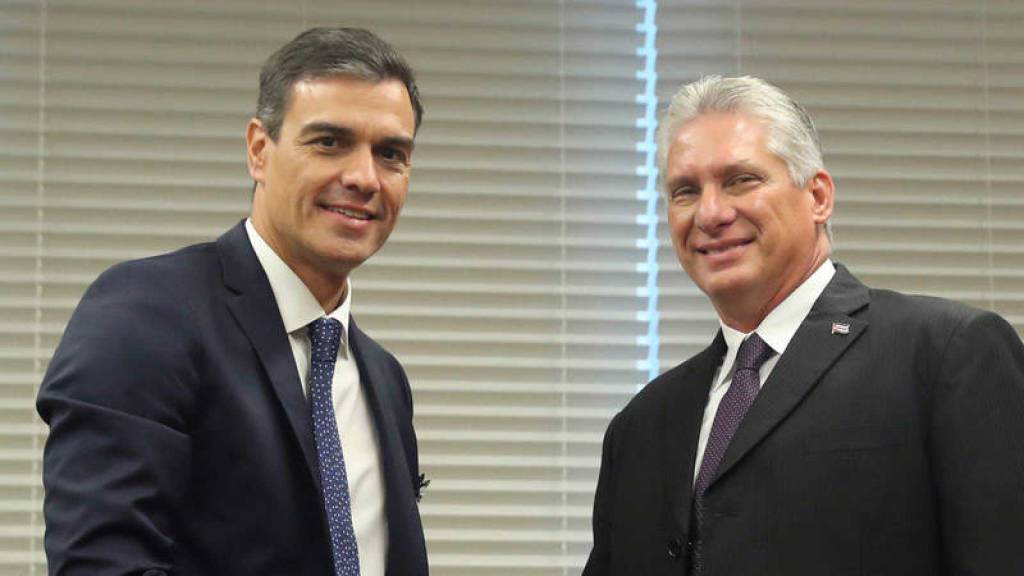 HAVANA TIMES – Spanish President Pedro Sanchez visited Cuba a few days ago. It had been 30 years since the Spanish government's head of state had visited this Caribbean island. Felipe Gonzalez was the last one to do so, a personal friend of Fidel Castro, even though they didn't see eye to eye on many issues.
Jose Maria Aznar also came to Cuba, for a summit, and he visited many places in the capital, including the house where his grandparents had lived on Infanta street. For the duration of his term in office, he did whatever he could to deteriorate Spain-Cuba relations and he managed to tighten the noose on the island, there's no doubt about that. This went hand in hand with the EU joining Spain and our country was subjected to a series of sanctions, many of which were financial.
We even thought that relations between the two countries would be lost for good at one point. This went on for many years.
Not much progress was made with Mariano Rajoy in office either. Rajoy is a conservative, who only defended the interests of great empires and the bourgeoisie, making Spanish people's lives even more precarious, especially in the labor sector. His government sunk the country further into the crisis that already existed. He was removed from office because of corruption within his party and his poor government, among other things.
Now, Pedro Sanchez, a young man with fresh ideas, has taken the reins and he has to tackle the social, labor, economic and political crisis that has taken over this Iberian country. It's not going to be easy, although he has a civil society that supports him and are becoming more aware, allowing him to achieve many different things.
Sanchez has shown a great deal of respect to Latin American countries from the very beginning, regardless of the social system that exists in each one. Cuba wasn't an exception; he has expressed his wishes to create closer economic ties with the island, which isn't a bad thing.
He brought the chair that independence fighter General Antonio Maceo used, which had been kept in Spain. He loaned it to the island for two years, with the possibility of extension. He had several meetings with president Diaz-Canel and other Party leaders. They signed different economic and cultural agreements. They walked through Old Havana in long-sleeve shirts. Who knows if he was really enjoying it or whether he felt that the Caribbean sun was punishing him. Although photos of both leaders smiling suggest that it was a pleasant stroll through the historic center.
These agreements need to benefit the Cuban people, they need to be implemented and bear fruits, not just be another headline. His visit was generally quite short, but the worse thing is that Sanchez decided not to meet with the opposition. This isn't good because he only heard one side of the story and he missed a very important part.