Black Market Medicines in Havana
Miguel Arias Sanchez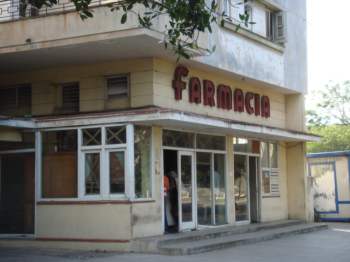 HAVANA TIMES — Medicine being sold on the black market or "on the side" is a very delicate subject. We all know about the difficult situation this country has with relation to medicines, both in manufacturing or importing them. This directly impacts the people who need them, sometimes even the ones which are distributed under State regulation via the so-called "health card" are missing.
Some are missing because the raw material that is imported to make them takes a while to reach Cuba, or because getting this raw material becomes hard work because of the US embargo. Looking at the situation from this angle only, it's understandable that they are in shortage as the embargo is a reality which limits many deals, even though the Cuban government uses it to death to justify their own mistakes.
What isn't understandable, and is quite offensive in fact, is that we need to buy many of these medicines which can't be found in pharmacies on the street, paying exorbitant prices, sold by people who have nothing to do with official places authorized to sell them.
Why is this happening? At different times over the years, the government has announced that it would take measures to tackle this, but it continues to happen. The police has even been involved in the crusade against the illegal trade of medicines, taking those who dedicate themselves to this illegal and inhumane activity before the courts.
It's really shameful that in a country which brags about being a medical power, which sends doctors and health specialists to all four corners of the Earth and it's true that they really do provide medical care to every citizen that turns up at a polyclinic or hospital, there is a mafia of well-organized criminals in the health sector.
This mafia isn't only made up of those who show their faces, but also people related to pharmacies or medicine warehouses who collude with them (luckily not everyone does this). People who are just trying to survive, of course, because their income isn't enough to get them to the end of the month, but medicines should never be used to make profits.
You can see them lingering near pharmacies "secretly" announcing their goods at high prices, and people who really need them have no other choice but to buy them from them, I believe that if there is one crime that needs to be chased up on, it's this one. They aren't dealing with sweets or candies, or luxury items, this is people's health, and as we all well know, nobody plays with that. This trade is unethical and it shames Cuba as if affects the lives of those of us who live here.