Coppelia Ice Cream Parlor in Today's Havana
Miguel Arias Sanchez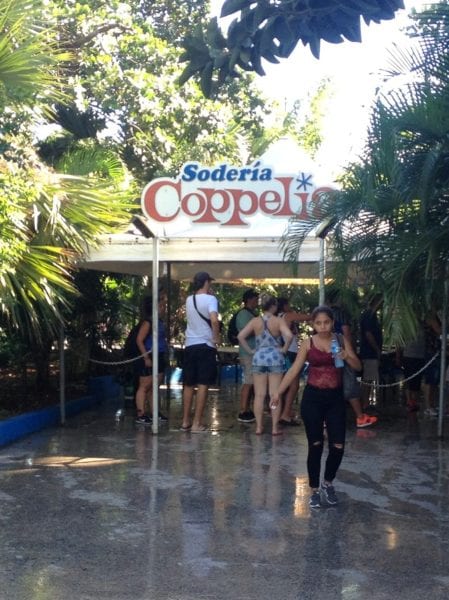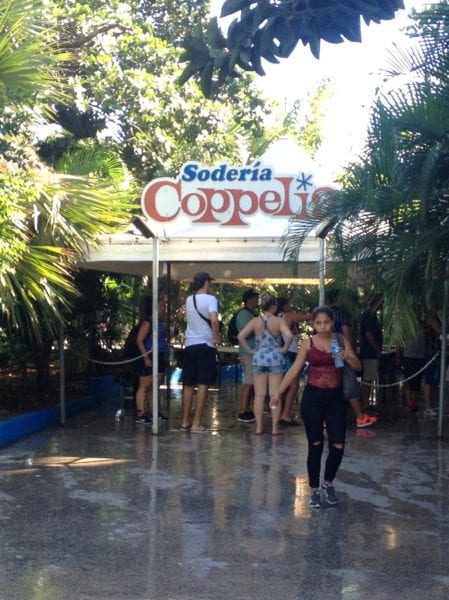 HAVANA TIMES – The iconic Coppelia ice-cream parlor on 23rd street in Vedado, Havana, is one of the most visited spots in the city, not only by Havana's residents, but by people from all over the country and foreigners too.
Coppelia is a pleasant, beautiful place, where you can go and enjoy different flavored ice-cream (when there is a variety of choice, of course), and to have a good time with friends or family. I used to come here a lot in '65 when I was in my military service, on Saturdays when I used to get my day-pass; it was my favorite place.
However, times have changed since then, and you can't compare what it is today to the Coppelia in my memories. In spite of it always being packed, service was a lot faster in every way. I normally went up to the tower, there used to be a great variety of flavors back then and there were also soft drinks, sweets or biscuits on the menu. The ice-cream was decorated with cream, wafers and syrup. Employees all wearing their uniform and militarymen gave the place an eccentric feel. The service was excellent from the very moment you arrived. Going to Coppelia really was a pleasure.
Why has it changed for the worse?
It's the same place, with different people of course, but we all continue to go there for the same reason: to eat ice-cream.
A few months ago, word on the street was that president Diaz-Canel had gone to Coppelia. And that's when people began to say that the place had improved.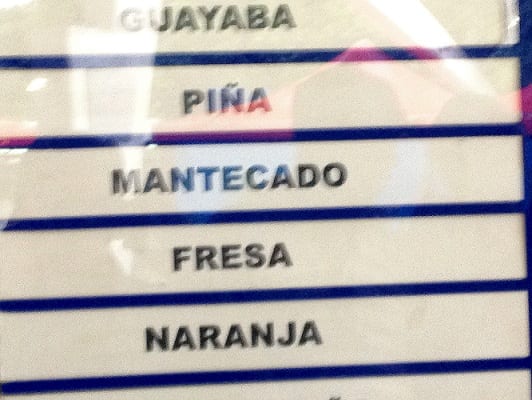 I went last Tuesday, I arrived at 3 PM. The line wasn't very long and, divided in two (we never found out why), the security guard called twice the number of people from the line on the right than from the left. I was first in line at 4:15 PM, it was drizzling but nobody seemed to be in a rush, so I had to wait a few more minutes to go in.
Another 20 minutes went by from the moment I sat down until they put a glass of water on the table. Luckily, the water was cool. When I thought that the employee was coming to take my order, the man began to explain the delay to a woman.
Without saying anything concrete, he spoke about his low income, about people being impatient, etc. Luckily, he came to my table and he told me the flavors they had, but as I didn't understand the first time round, I asked him to repeat them. The guy got annoyed and rudely shouted the flavors at me and then I had to ask him to lower his voice.
The other problem was with a woman who paid in CUC. The man verbally abused her because she didn't have Cuban pesos, he called the manager of the room and then appeared with her change.
When I got what I had ordered, it was past 5:30 PM. To tell you the truth, I didn't even feel like eating the ice-cream by that time. I finished and paid, the man gave me one or two pesos in change and out of impulse, habit or I don't know what, I left them on the table, but the person with me picked them up and told me: he doesn't deserve it.
I must say that there were six flavors there that day and the ice-cream was of a decent quality, but with that service, nobody goes away happy.
I think it's going to be a good while before I go back after that experience. If only the next time I go to Coppelia, I see the choice of ice-cream up on the boards like before, but also the same agility, good and quick service are up to the reputation and fame the place had over the years, and which is why we come here.