Havana Neighborhoods with Poor Street Lighting Face Spike in Crime
Miguel Arias Sanchez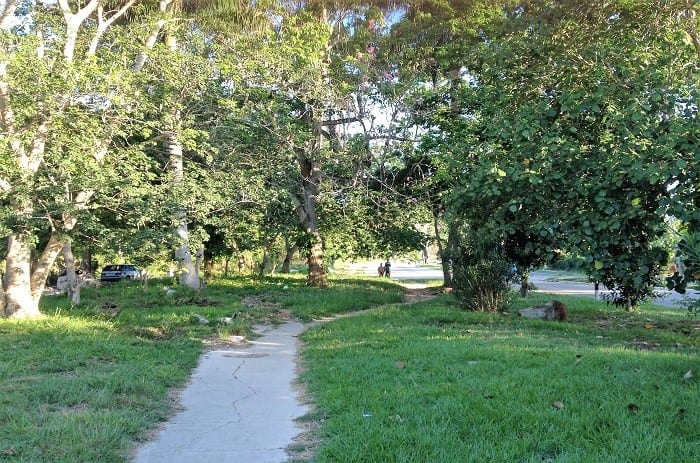 HAVANA TIMES – Robberies here are becoming more and more frequent, and sometimes have fatal consequences. Luckily for us, the vast majority of Cubans are honest, hard-working and good-hearted people. However, there are other people who aren't like this at all and want everything, or almost everything, without working and earning it with their daily sweat and sacrifice.
Some people blame it on need, but we'd have to add other things such as negligence, indifference and even a lack of awareness of some people who have a job to do. For example, Tres Picos hill, which leads down from Villa Panamericana to the Bahia neighborhood, is a favorite haunt for misdeeds.
This stretch has become really dangerous, especially at night, as there is practically no street lighting, only one bulb half-way down; there are streetlights, but their bulbs have fused.
Trees are becoming more and more leafy and darkness invades every space. A week ago, a friend was walking home with his wife from the club in Villa, it was 2 AM. Half-way down the road, three individuals, armed with knives, jumped out of a tree and demanded that they throw everything they were carrying onto the ground: watches, cellphones, wallets. My friend and his wife didn't resist, of course. In fact, they even asked their attackers if they wanted their clothes too. They didn't have to strip down, luckily.
It has become a den of thieves, especially on the weekend, carrying out their evil acts protected by this deserted place.
A resident in the area explained that there had been several meetings with government representatives, and they had always said that places like this one, where so many men, women and old people etc. walk, can't be left in the dark; after 8 PM, you can't even see the palm of your hand.
I wonder: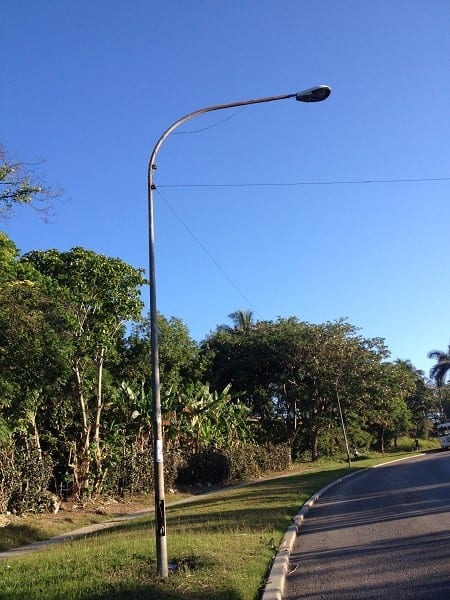 What is going on with this country's body who is responsible for street lighting here, where you'd only have to change a few bulbs?
Who is responsible for pruning these trees?
The neighbors are scared and want this place to be safe.
So, I ask:
If they aware of the situation, why are they letting so much time pass by? Isn't it better to prevent rapes, scares and robberies?
Isn't it easier, more intelligent and humane to light an area so people can see where they walking and who they are bumping into?
Or is it a question of people responsible and their families not ever walking there?
We'll have to wait for someone with sense and awareness to listen to the local community and make the right decision.