He Who Waits, Despairs, at a Cuban Pharmacy
Miguel Arias Sanchez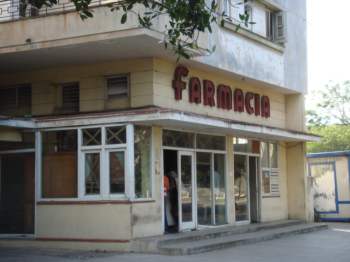 HAVANA TIMES — You have to think twice about going to a pharmacy to buy medicine here in Cuba. It's not so much the case that you won't find what you're looking for, which also happens sometimes, but rather that there is a never-ending line which doesn't move forward, while time passes us by and we get older. What is the cause of this ancient problem? Objective and subjective factors play into this.
Many people go because they need a specific medicine which is even regulated by a card, which is sometimes in shortage because of different reasons and when it does arrive and once people find out, the long line forms.
Now on the other side of the counter is another problem, there are salespeople who, due to their age or their own idiosyncrasies, are slow attending people and this causes a delay in the sale. There isn't anybody who is responsible for taking telephone calls to find a medicine, so the salespeople have to leave whoever they are attending to answer the phone, which logically results in a slower sale.
They exchange opinions between themselves a lot of the time, which takes up time, and if you add to all of this the arrival of a disabled person or a pregnant woman or a woman with a small child, who come bearing all kinds of prescriptions and in large doses and have preference, you can end up waiting a couple of hours, and I'm not exaggerating.
In one of these lines that I had to wait out, I asked one of the women attending customers why there weren't any more people working and her answer was that a lot of people start working but then leave because of the low wages.
So when you connect all of these dots, you understand why there are so many people who need medicine, like a lady who told me that she goes to the pharmacy on shift at 5 or 6 AM because there's nobody there and she buys what she needs quickly.
And now I have to ask: If everybody thought like her and did the same thing as her, then going to the pharmacy at any hour of the day would be a great odyssey.
Moral of the story:  Real possibilities to improve wages and the working conditions of these people need to be studied because their work is extremely important and necessary as they contribute to improving people's quality of life, human life.