My Neighborhood Candidate Selection Meeting
Miguel Arias Sanchez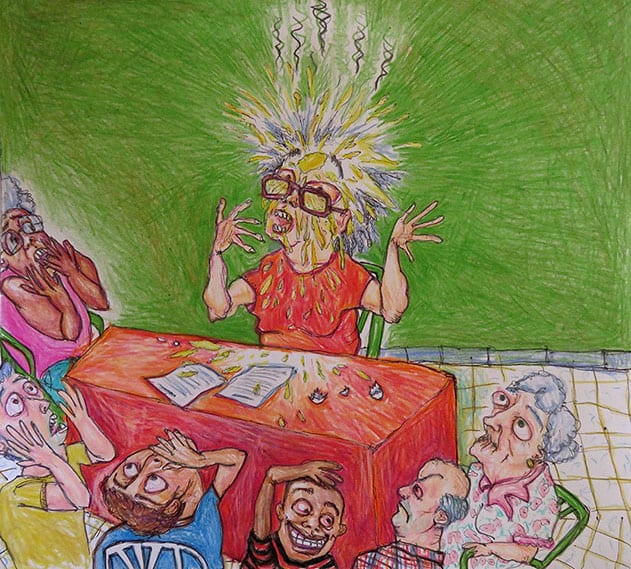 HAVANA TIMES — There was recently a meeting to choose the candidate/s for my district's representative (el delegado), in my neighborhood of Guanabacoa, one of Havana's outlying municipalities.
Very few people came out for the 8 p.m. gathering, maybe 20 more or less. The TV prime time soap opera is much more appealing than a meeting. Nobody wanted to be elected, people put candidates forward and  one by one these rejected the nominations. All of them claimed to have serious personal issues for not taking on the position. Given this situation, the same person who has been our representative for many years now was chosen, a retired militaryman.
At the moment the woman sent by the Communist Party to oversee the meeting announced the outcome something fell from the sky and landed on her.  The stench filled the place and quieted people's applause for the new/old representative.
I was in the bathroom, the cries made me jump; I wrapped myself in a towell and went running to the window and could witness all of the hysteria: Traitor! Traitor! The person who did this is a traitor, they won't destroy the Revolution or manage to do anything, just rejection… She was taken to someone's home until she walked out calmer and cleaner. The meeting had finished, in the end, the objective had already been met, the representative would continue on in his role.
Various suspects were arrested but they were let go the next day because in the inquiries and until today, the authorities were unable to prove who threw that rotten egg.