Cuba: Love in Times of Indifference
Warhol P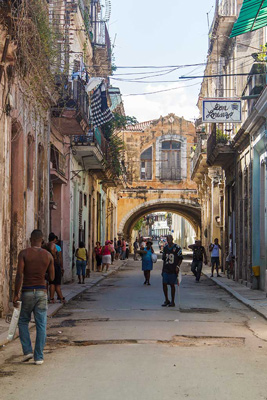 HAVANA TIMES — Something very personal – a breakup – is what moves me to write this post. Who has not once been in love? Sometimes, we don't realize what we feel for someone until our relationship unexpectedly comes to an end.

Today I cry, like any person out there, missing that person who was by my side for several years. I don't even remember his many defects – only the best times we spent together come to mind.

I do not think about how, at one point, at the beginning of our relationship, he preferred to walk at a distance from me when we went out together, perhaps feeling ashamed of being with another man. I also don't think about how he didn't want to change the things that happened around us, open up to the world freely.

I don't think about how afraid he was his family would find out about us, a family that never supported him when he needed help, while I always did. He would always say to me I was the best thing that had happened to him. It was that simple: the best thing to ever happen to him.

I could start crying in front of this computer as I write. I know that nothing lasts forever and that people change the way they think and act very quickly. Life is like a plant that changes as it grows. Everything changes shape, slowly but inevitably.

Now I am alone, while the man I cannot forget caresses the body of a woman he met three or four weeks ago. That was enough for him. It is a woman, so now he will be able to hold hands with her while walking down the street, kiss her in public, take her to meet his grandmother, his mother, who always asked him: "where's your girlfriend? You've been with her nearly four years and I've never even seen her." Now, he can put together a story to deceive everyone: his mother and himself. That is his new plan.

My friends tell me it will last while he continues to make money. The times are tough and an extra income is always welcome. He earns a hundred pesos a day, she's got two small children to support, has to do her nails every week, dye her hair and look after the kids.

I can only think about his words, the same words he said to me, and it hurts me to imagine them together. I feel very sad when I hear him say that she is the best thing that's ever happened to him.