Open Letter to Miguel Diaz-Canel Bermudez
Nonardo Perea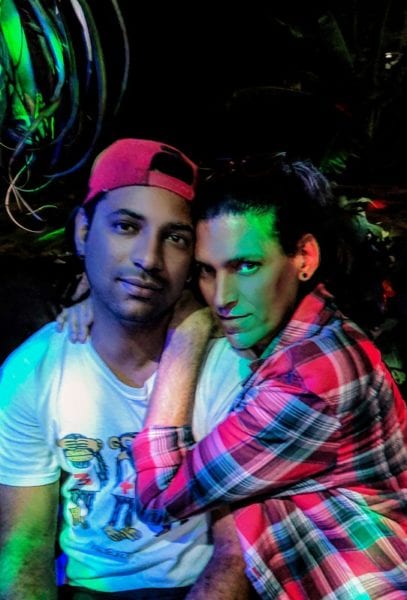 HAVANA TIMES – I am writing to you, the president of a country, which is also my own and will always be own, in spite of me living in forced exile, because I was born there, and I lived there for 45 years.
I am a humble person and I always will be, I have never committed a crime. I have been a law-abiding person my entire life, yet I have been subjected to different situations (irrelevant right now) because I am a homosexual, and I can tell you that I was marginalized in Cuba and had to put up with all kinds of harassment up until my very last day on the island.
I am fed up of arbitrary actions against independent artists, journalists and activists not being taken into account, people whose civil rights are violated and there's no problem. I watch my colleagues being repressed day after day, the situation always unfolding in an authoritarian manner.
It is no longer enough that I was kidnapped by State Security at the beginning of the year, when they used their dirty, intimidatory techniques to try and turn me into an informant, to be a snitch on my artist friends, which is why I found myself forced to leave the island, leaving my family, partner and friends behind, never knowing whether I will be able to see them again.
They are now trying to target my partner: Rene Rodriguez Cepada, who they are building a case up against for a crime he didn't commit. I am outraged by the fact that my country declares itself to be one of the best in Latin America in terms of human rights and altruistic efforts.
Mr. Diaz-Canel Bermudez, other colleagues and I have suffered harassment and psychological torture firsthand, all because we have different ideas. In early 2019, I was kidnapped for five hours. Before that, they took my fingerprints as if I were a criminal. Those were the longest hours in my life. I was taken in a private car with tinted windows and after being hooded and asked to stick my head betweeen my legs, they began to insinuate that I was being taken to a prison.
However, that wasn't the case. After going round and round in circles, they took me to one of the many houses they have to interview people you call "counter-revolutionary". I was asked extremely personal questions, such as when my first sexual experience took place and whether I had enjoyed it. They behaved like hitmen.
Now, I don't know why they are after my partner, who is living in Havana. He is being accused of stealing an alleged ring at his workplace, the Hijas De Galicia maternity hospital. The charges were withdrawn by the employee, but the police decided to hold him accountable. He is suffering the reality of a Cuba that isn't at all what Jose Marti dreamed of, if Marti were alive, he would fall down dead again after seeing so much injustice.
I am speaking out for my partner right now because he is a young 30-year-old man who is going to have his life ruined because he will be sent to jail for a crime he didn't commit, and I won't stop speaking my mind and expressing myself until this situation is reversed. He is my family, a man I chose to form part of my life story.
What would you be doing if the same thing were happening to your son or your wife? You, Mr. President, would be fighting for them just as I am. I will do the same because this is my situation, and I can't do anything but raise my voice against the injustice that they are contemplating against citizen Rene Rodriguez Cepada.
In Cuba, many serious injustices are being committed, people are being taken to trial for no reason. Where is the Law? I don't know if you are in the know of all the things that are happening on the island like this. I guess that you must be informed by your henchmen. So, are you aware that those who are allegedly working for the wellbeing of society, are in fact doing a shabby job? Using the same methods used before the Revolution, their attitudes aren't fitting of revolutionaries, they are working in a cynical way, constantly threatening the population.
They don't want to recognize that time has passed and we aren't living 60 years ago. These methods only shed light on how much the defense of human rights have declined in Cuba. I want you, Mr. President, to know that I will not remain silence like a lamb with its throat slit, I am only asking for Justice. I'm already tired.
Yours faithfully.