They'll Return (volverán)
Nonardo Perea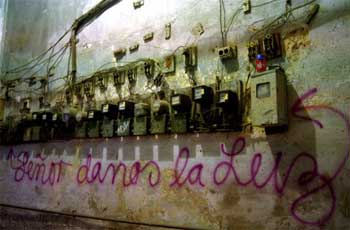 HAVANA TIMES — Just like fashion is always been recycled and trends that were hot in the '70s and '80s are coming back nowadays, I guess that everything returns in our lives.
Remember when the young boy Elian was rescued from the clutches of Imperialism, when the five Cuban prisoners who were spying in the US came back, when Cuba and the US resumed their diplomatic relations after many many decades of being enemies? And just like that, with the ebb and flow of time, things that we've been missing from the '90s are returning once again: the sweet and unforgettable blackouts.
Yesterday, I found out that there will be a number of blackouts in Eastern Havana and some parts of the Marianao municipality were already being affected with blackouts lasting for several hours. And it looks like this time blackouts are coming back even stronger, because I guess the flow of Venezuelan oil has begun to decline due to Venezuela's own problems.
And let me speculate a little here, I sense that certain food items will also disappear again, like chicken, for instance, which has become so popular at the moment because, recently, it's what we find the most of in state-owned stores, and it's what people are eating the most.
In short, this is the country where for every three steps we take forward, we go back five. And just when you think things will get better in the future, we go back to the past. And that's really beautiful, because if we look at it closely, and we're romantic and shit-eaters about it, we should keep in mind the fact that remembering is a way to relive those moments.
And what's even more beautiful, is if we are able to live these moments like they were happening for the first time. At the end of the day, I'm one of those people who says that everything that happens to us Cubans is our own fault because we're apathetic and because we let them continue to step on our tails in a thousand different ways while they suffocate us and we don't do a damn thing. And that's what makes us who we are: little sheep which haven't evolved.