Alamar, Havana's Dog Cemetery
Osmel Almaguer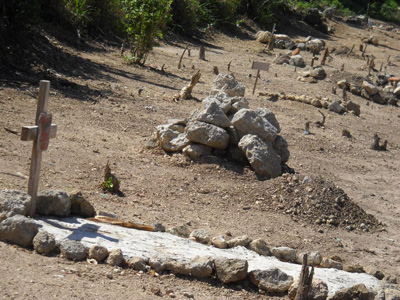 HAVANA TIMES — Some time ago, I recall having written about my neighborhood's dog cemetery, a stretch of land at the outskirts of Alamar where residents had, of their own will, begun to bury their dead pets, a place that had been vandalized by insensitive people and institutions.
I recall that, around that time, the piping that supplies the entire neighborhood with water was being repaired, and that these pipes cut across next to and over the dog cemetery. During the repair work, many of the tombs were destroyed.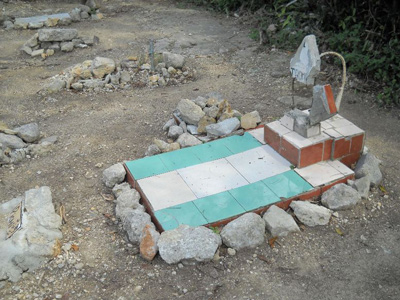 A while after my post was published in Havana Times (a fellow blogger also had the intention of writing something about the incident, but I don't know whether he finally did or not), I saw an employee from the Municipal Garbage Collection Head Office looking after the area.
I should point out that, despite the damage, people did not stop burying their pets in the dog cemetery. Some had more resources at their disposal than others. Some pets had tombs any human would envy (if they were alive, of course); others were merely a heap of stones with a makeshift wooden crucifix in the middle.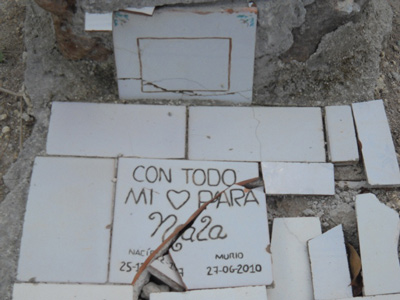 Today, the dog cemetery isn't what it was before it was destroyed. The grass no longer grows on the clayey ground. We are, at least, seeing government authorities respect the space.
This "zoocropolis", opened by the friend of "Trompy", a poodle that even had a photo of his likeness over his tomb, today has more than forty permanent residents. There, Canelo, Caneca, Nala and other dogs rest, their tombs a testimony of the love of their friends (I don't like the word "owner", as animals don't actually belong to anyone) and what they meant to them in life.
I feel that the place needs something of a touch-up (I am the kind of person who believes death is not divorced from beauty). If I had the money, I would donate materials to those who wish to bury their pets there, and they would not have to be dogs necessarily.