Cuba's Isle of Youth (Part II)
By Osmel Almaguer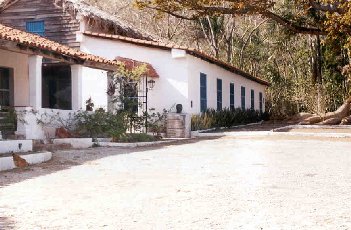 I was astonished by the simplicity and small size of the town, which we could cross in only 15 minutes.
We quickly found a place to stay the night, and for 40 pesos MN (US $2). It was a comfortable place, with a bathroom, front room and kitchenette.
We didn't have a lot of money, and we needed it to last us the entire week. The longer trips we would make on foot.  The farthest was over five miles, to La Bibijagua beach, whose fame of black sand had seduced us.
Halfway there, we veered to the right and visited the vestiges of the Modelo Prison, which was on the verge of vanishing.
When we got to the beach we were a little disappointed.  Due to the high composition of marble in the rock there, the true color of the sand was brown, not black like we had been told.
That day we also visited the farm "El Abra", where Jose Marti had lived some months in his youth recovering after his prison sentence was commuted.  Despite the remoteness of the place, the host there assisted us with much more professionalism than in many of the swanky places of the capital, for which we were deeply grateful.
On the following day we visited the Loma del Muerto (the Hill of Death), which rose about 50 or 60 yards above sea level.  Given such a difficult climb, it took us more than two hours to go up and come down.
From the top we could appreciate the entire landscape of Gerona. The sun cooked our skin, still wet after having dived into the Cueva del Agua (the Water Cave), which as its name suggests is an underground lake.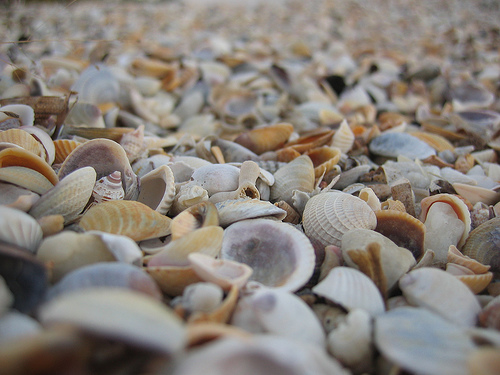 In the afternoons we had dinner at any one of the four restaurants of the city, although we especially liked the one that sold fish, plus the prices were cheap and the place was air-conditioned.
At night we watched TV, went for walks, played whatever game or simply spent the time in bed, because the change of place had renovated the energy in our relationship.
We had some very good moments on the Isle, though the time flew by.  The sea was furious on the day of our return home.  The rocking of the boat made me nauseous, which was also why we were fortunate to travel aboard the Comet; had we made the passage in any other boat – which takes a long six hours – I would have passed out.
Back in Havana, we found ourselves daunted by the noise and ruckus; to us the people now seemed gloomy and the landscape boring.  Of course, we had spent one week in a town in which traffic signs don't direct the cars (because they don't exist), only the draught animals and wagons.