By Paula Henriquez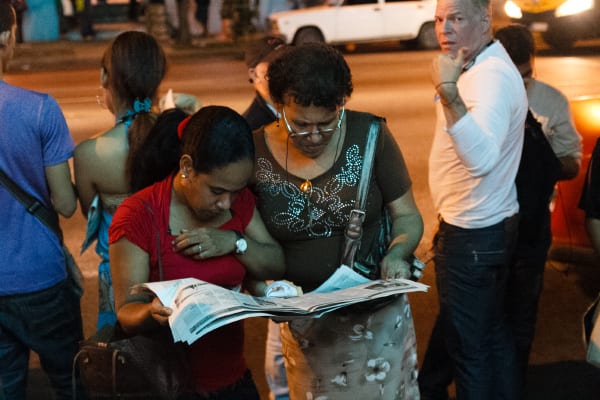 HAVANA TIMES — One day, I was coming back from one of the editions of a Havana Film Festival. I was walking alone back then; I didn't need anyone to walk through the capital's Vedado neighborhood, from movie theater to movie theater, backpack on my shoulder and a program in my hand, trying to see as many movies as I could in just 8 hours.
The road was dark, night had fallen upon me like it had on many occasions and I walked confidently. I wasn't far off from my home when I noticed a figure in dark clothes that was walking in my direction. I thought about moving to the side and passing him by, but he didn't have the same intention. He wanted something else because he immediately wanted to get closer and closer.
Afraid, I managed to get ahead of him and shout out to someone who was passing by at that moment. The woman embraced me too as she was also a little afraid and she took me to her house. There, she offered me her phone so I could call my own.
While I was waiting for my father to come and get me, we talked about that mysterious man's intentions. Nobody can know exactly what that man wanted. At that moment, I wasn't worried about his intentions, I was just relieved to have been able to get away, but, if I nearly had a heart attack in this case, what happens to the other girls whose experiences were… awful?
This post comes in response to me having recently read Me too: Gender Violence in Havana by Conner Gorry. This class of violence is just one more form of machismo and we experience it on a daily basis here in Cuba. From malicious catcalling to the ones who dare to touch us where they shouldn't be touching, even those who stand and watch girls pass by in the same place everyday and I could keep going on, giving a list of other examples of this abuse.
I would frequently think about what would have happened if that friendly hand hadn't been there. I don't even want to imagine what could have happened right now. Now that I am a mother, well I think about young women, about girls and boys who have to suffer this kind of violence.
That's why I am also saying NO to VIOLENCE in any form, especially gender violence.