Cuba's Man-made Water Crisis Persists
Paula Henriquez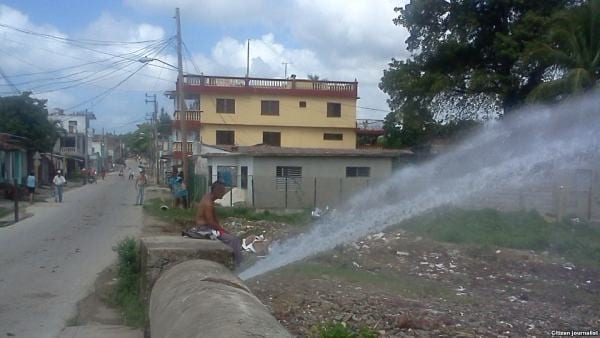 HAVANA TIMES — A friend of mine lives in Central Havana where the conditions are more unsanitary than they are in any other neighborhood on the outskirts. The neighborhood is packed with immigrants who have come from different provinces; dirty streets are just as crammed; buildings are in a terrible state and people still live in them anyway; and most of the homes in the neighborhood suffer a serious irregularity in the drinking water supply…
And it's this last problem that precisely bothers people, and my friend, the most. He tells me that he has spent the last two months waiting for this precious liquid and he's still waiting. This figure might sound a bit over the top, but it's true nonetheless.
The reason: damage to the water system in the higher part of Havana (read here from Capitolio up to the Cuatro Caminos district, which begins in the 10 de Octubre municipality) for many different reasons: breaks in tubes, drought, etc.
My friend says that he's been told several times that these damages will be repaired soon, but months have gone by since the first time he was told this, maybe longer; and my friend and his neighbors continue on without being able to see light at the end of the tunnel.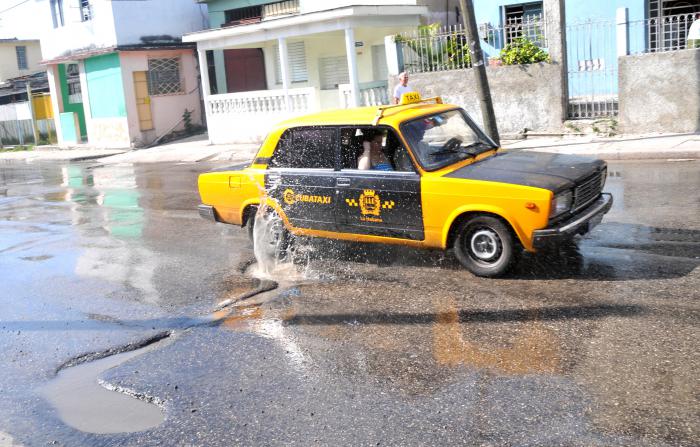 When I asked him if they didn't get water tankers (trucks that transport water) coming by, he told me that they do but that the prices used to go up every time they came. Prices? Increase? I said annoyed.
And of course then I remember that in Cuba, if you want to fix something fast or just fix something, you have to pay for it. It's contradictory because this type of service is supposedly free, but just like everything else…  After the people who pay for their water, the trucks have to fill the tanks of numerous families where a vast number of neighbors form a long "queue" just so they can do this.
However, the story of Central Havana's water supply doesn't end there. When you walk along the city's streets you can see countless leaks of drinking water. My friend tells me that this has become a common occurrence and I tell him that this phenomenon doesn't just happen in Central Havana but in other municipalities across the capital.  Holes in a lot of the city's water pipes mean that a large percentage of this scarce liquid is lost, a quantity of water that will never make it to homes in Havana whilst nobody does something to fix them.
And then it seems somewhat hilarious to see so-called "spots" on TV demanding that the Cuban people save water… While nobody talks about the leaks caused by public workers when they supposedly come out and fix tubes, streets, etc. and they remain in a poor state indefinitely a lot of the time,.
As a result, many habaneros and people from other parts of Cuba who live in this neighborhood find themselves hanging in the air between the drought and the government's poor administration of this valuable resource. We're talking about a neighborhood which because of its history, location and importance should be one of the most beautiful in Havana, one of the cleanest and most organized. But that's not the case. Most of the time, only the facade matters here in Cuba, and in Havana our facade is the Capitolio… "Don't even think about going around the corner…"