Our Greatest Achievement as Cubans
By Paula Henriquez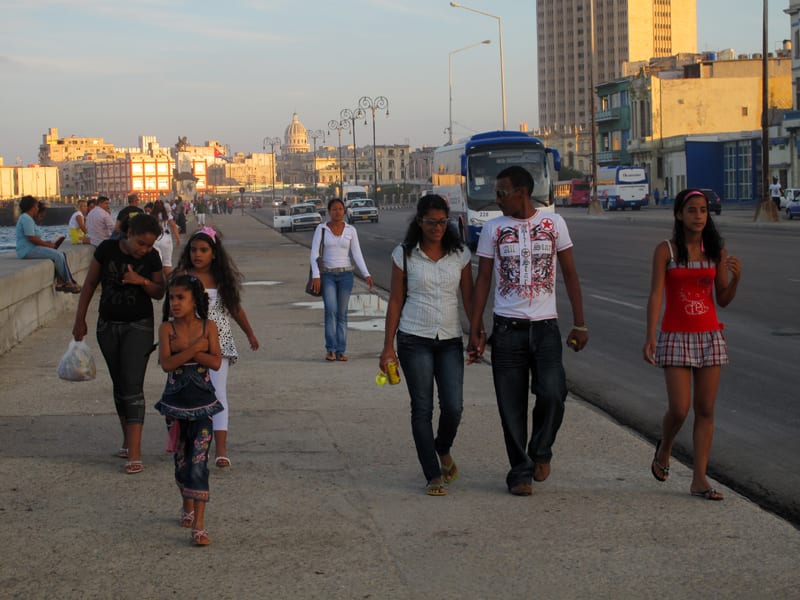 HAVANA TIMES — If there is an accomplishment that we can talk about as Cubans, it's the one that we can call "the non-solidarity Cubans have for their fellow Cubans." Yep… this is the greatest of all, because all of the others have weakened over time. I thought about this on the weekend as I walked through my neighborhood's streets.
I told myself: this isn't anything new, you're already used to seeing full garbage containers that are spilling onto the street, yes, because they are already overflowing. You are already used to going somewhere and being mistreated, as if you weren't even a person. You try to get used to going to the doctors and not finding anyone who is competent enough for you to leave satisfied with your visit. Or going to the pharmacy and not finding the medicine we all need so much.
You try to not "lose your spirits" and carry on, in other words, exist, let's say a little less optimistic, wanting to cover the sun with your finger, however you want to call it… and then you go to the root vegetable stand where produce is more and more expensive every day. You blame the seller who has to buy them at an exorbitant price and sell them for even more money just to make a little profit.
Or in another instance, you find yourself with a seller who wants to take kilos and money off of everyone who comes by his way, as if you were to blame for just how bad everything is. Because it's just as bad for everyone, all of us who live like common, ordinary Cubans anyway.
You go to the hard-currency store and the same thing happens and you ask yourself every day when the day will come when things aren't so painfully expensive and you can be one of those people who live a "normal" life, who have a thousand times what you have. Yes, these same people from the movies.
To top this all off, if by chance you want to buy something, you also try to be polite so that the person serving you doesn't treat you badly as if you were somebody asking for a handout, as if the product wasn't already expensive enough and you weren't making the greatest sacrifice.
You walk along the street, or better yet the sidewalk, if there is one where you are at that moment, and you have to stop walking because somebody has taken out their armchair so they can cool down a little and has therefore decided to block everyone's way. "If you don't like it, walk in the street," I was told once. "The pavement is public," I responded.
You have to wait as if you were waiting at a traffic light because somebody is washing down their house with buckets of water and all of the dirty water is coming out onto the pavement. You have to get off the curb because somebody is having a conversation and that is more important than anything else.
Yep, this is our greatest accomplishment. Cubans, the majority of Cubans don't care about the Cuban standing next to them. They don't care about their neighbors. We live in a kind of "save yourself if you can", a jungle, where the weakest lose and the strongest win. Yes, I know that's the law of life, but the difference here is that we are all weak, we're all on the same side and we all want the same thing: to live a little bit better.
So why don't we look at each other, why don't we recognize ourselves in others and try to reduce our sadness. Why don't we show solidarity, camaraderie, unity, politeness towards each other… If at the end of the day, we all live in Cuba, we are all Cubans.