By Pedro P Morejon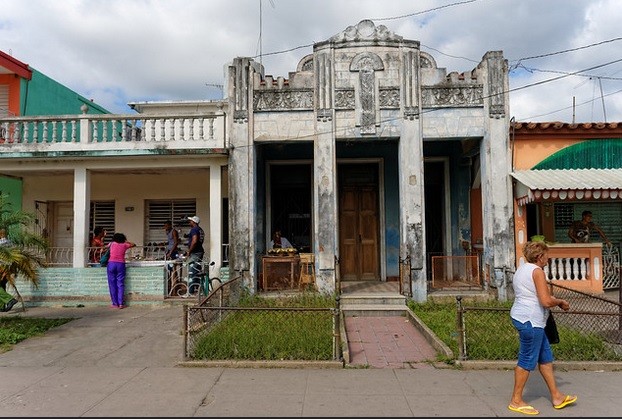 HAVANA TIMES – I still remember him. So clearly that it's like he's standing right in front of me, short, slim, but with an incredible energy and personality.
He used to ride his bike at noon, carrying a bag full of pots and pans. He would take lunch and dinner to his elderly mother and a sister who suffered from depression or some other psychological disorder. And he would do the same thing, day after day.
I still remember Eduardo Diez, known as Eddy. One of the best friends I ever had, but I could never have him all to myself. He had dozens of friends and hundreds of people who loved him. He wasn't only a dear friend. He was also a good husband, an excellent father and a great son and brother. He was also a gentleman. He was one of those people who in spite of their kindness, "wasn't mincing their words" and "telling people what they want to hear" to anyone who deserved it, because he wasn't afraid.
s an educated man. An excellent entomologist. He could talk for hours about every kind of insect and their characteristics, as if he were a walking encyclopedia. To tell you the truth, he could have probably talked about any subject for hours because he was a great talker and time would fly by when I was with him without me even realizing. But he was aware because he was always doing something.
His house was the only one I would visit in the neighborhood, he came from a wonderful family, really good people.
He was great at his job. He was a bit hyperactive. You would find him working, fishing, cooking, always doing something useful.
For a long time, he worked leading the campaign against the Aedes aegypti mosquito in Consolacion del Sur. Deeply concerned with the health of his people, he even went to Santiago de Cuba, in the east of the country, back in the '90s, heading the campaign during a time when dengue fever was wreaking havoc among Santiago's population.
He was skilled, had a great reputation and was very responsible, which is why he was chosen for the more demanding jobs, but when the United States Interests Section in Havana at the time approved his and his family's eligibility to go to the US as part of its family reunification program, his professional achievements weren't worth much.
Clearly, because he had never joined the Communist troupe or taken part in official politics, maybe this was why, in addition to his willingness to emigrate, he was converted into a kind of outcast, even more so because he never hid what he thought. At that time, he went from being an exemplary and skilled worker and leader, to a not-very-trustworthy person, without any prestige in his workplace.
He decided to leave his job and wait for his time to go to the US. He wanted a better future, not just for himself, but for his daughters too.
Unfortunately, the dream of a better future, even if it were far away from the land of his memories, became nothing more than that, a dream. An aggressive disease put an end to his existence on this Earth on October 4, 2006.
He was still relatively young when he went, he was just a little over 50 years old. I hope that wherever he finds himself, it makes him happy to know that his family were able to emigrate, and that his children are growing up in a country full of opportunity.
Years later, I was able to get in touch with his wife, and this is how she remembers him:
-He was the love of my life, nobody has replaced him, his presence is still empty. His legacy is the love he had for his family and everyone who knew him. His life was an example.
And all of us who knew him, want to remember him as an unforgettable friend, a man of firm principles and good intentions.