Writing and Publishing in Cuba, a Career of Resistance
Pedro P Morejon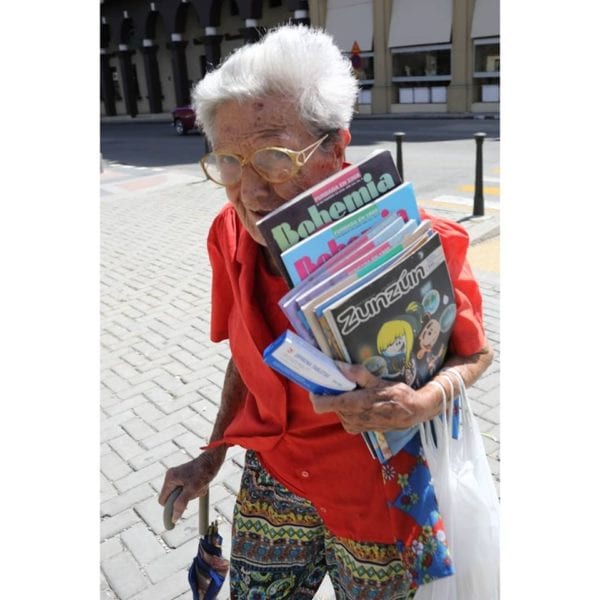 HAVANA TIMES – I used to dream of being a writer. I wanted to write everything ever since I became a teenager: Detective novels, romance novels, historical novels, erotic novels, everything.
Just like Juan Angel Cardi, Daniel Chavarria, Dashiell Hammett, Arthur Conan Doyle, Corin Tellado, etc.
I always put it off, but there was a voice in my head shouting: Write, write… I only wrote hundreds of handwritten poems in a notebook and I'd be embarassed to show them to anyone today.
It was many years later, in January 2016, when I found myself writing the first lines of a novel, I don't know why.
"Thursday afternoon drifts off among the murmur of children playing baseball or the far-off voice of a street seller. Dusk falls in Havana and the first lights in the city turn on…"
I wrote it in 3 months. I presented it at an important literary contest, which closed its call for submissions in May, and I could already see myself winning a prize, catapulted to the forefront of Cuban literature. The results were to be announced in July… and that was the first blow. No award, no mention… nothing.
It was then that I understood that I needed to sign up to a literary workshop, continue to write and slowly improve my narrative skills, until I finally won a less important contest, with an erotic story called "Delirios".
I felt like I was floating on a cloud that day, when they announced the author's name and pseudonym. I walked up to the stage, took the award and said a few words I can't remember now in the middle of all that excitement.
I am not aware of the difficulties people face in other countries to publish their works, but here in our country, there isn't a market for book printing. Publishing houses are branches off state bodies. A provincial publishing house only publishes some 20 works per year, almost half of which are political in nature, the rest are by renowned authors. It really is hard. That is why winning a literary contest is the most unobstructed way, but every writer knows that, regardless of how good a book is, winning an award is like winning the lottery.
Months later, I earned my first mention at a meeting of literary workshops, and the next year and this year, I also received a mention with another story.
In the wake of the last Havana Book Fair, my first work "Delirios" was published. A few weeks later, I was able to receive my paycheck for author rights, 1425 Cuban pesos (57 USD) which doesn't amount to much, but it's a start. The first bite in this career of resistance.