Abstract expressionism in Havana
Regina Cano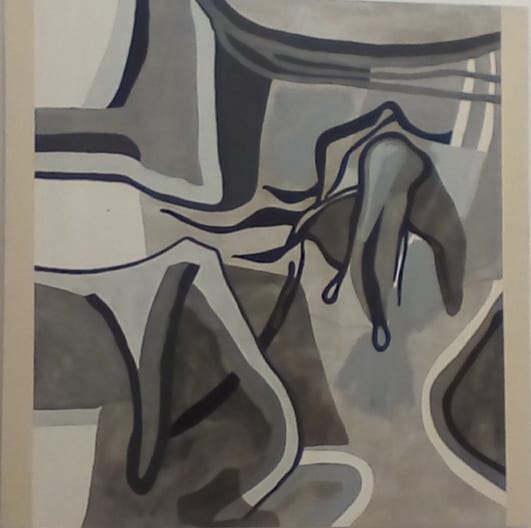 HAVANA TIMES — Inside the headquarters of Lloyds* in the Cuban capital is a visual arts exhibition under the unique halo of abstractionism.
Ciro Beltran Hidalgo shows us that every manifestation of life has different threads within it. Every moment, emotion and reflection lies within a different situation, which gives it its own existential support.
And when I say "threads", I'm literally referring to the fabrics that the painter uses as a home for his works, a rough background, stamped with industrial prints, a part and complement of his medium and large format abstract paintings.
Etched like letters, with a calm appearance, carefully traced, as if they were simple black lines, essentially curves hanging in front of the flat surface. A core element for the force that his paintings display, which discover sensualities and vibrations of organic strokes, movements of metaphors, of twists and turns on the static that live within the frame, evoking shapes.
Yes, the painter contemplates, prepares and goes over an unravelling experience which excites as it distances itself from apparent reality. These aren't easy landscapes to look at, nor are they portraits where light and dark colors make us recognize our fellow humans, on the contrary, these creations reveal the filters that accompany the synthesis of thought, the recreation of what is understood by showing us his experience as a person.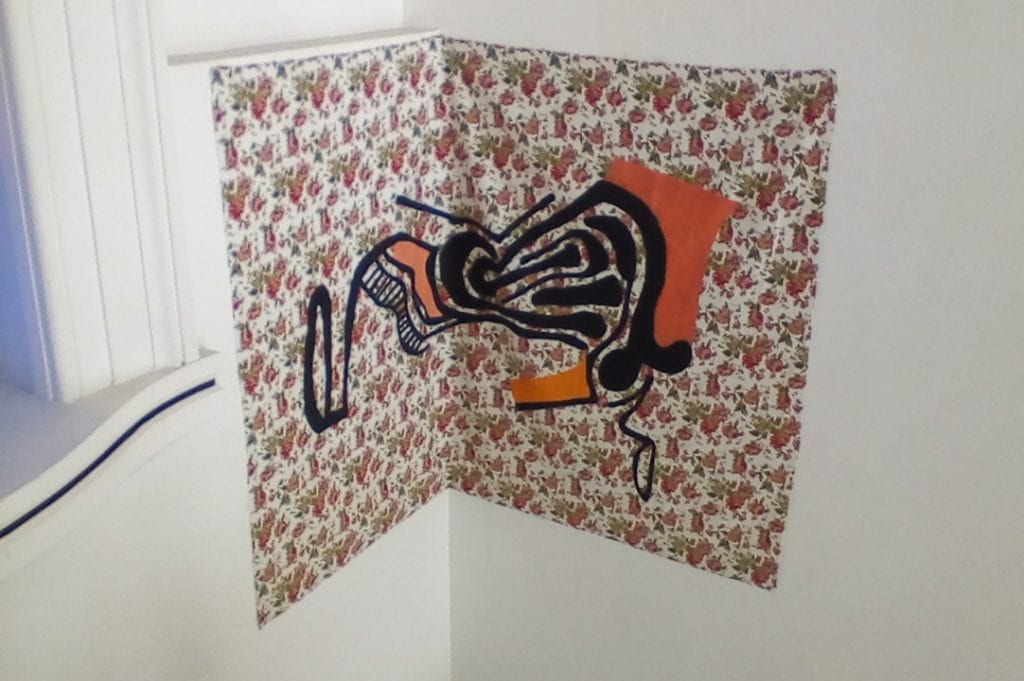 The color black is generally used in his work for the main design, along with brighter and colder colors within the so-called "complementary" color range to which the print of the fabric generally contributes as well. In some frames, only the immense color white domineers over the vast neutral tones.
The subtle and real move the viewer, first in small steps, something skeptical, apprehensive, then in euphoria which is discovered in the intimate moments of looking, in spite of the atmosphere in Vedado's mansion turned office, more harmonious as a living space than as an art gallery.
Ciro's art, this painter with Chilean roots who is living on the other side of his birth country's seas, invites us to feel this abstract, symbolic and minimal pulse until the end of February.
*The Lloyd's house is located at Calle B no. 310, esquina 15. Vedado. The telephone number is: 7836-4749.
Click on the thumbnails below to view all the photos in this gallery. On your PC or laptop, you can use the directional arrows on the keyboard to move within the gallery. On cell phones use the keys on the screen.