Havana Residents Protest Cruelty against Puppy
by Regina Cano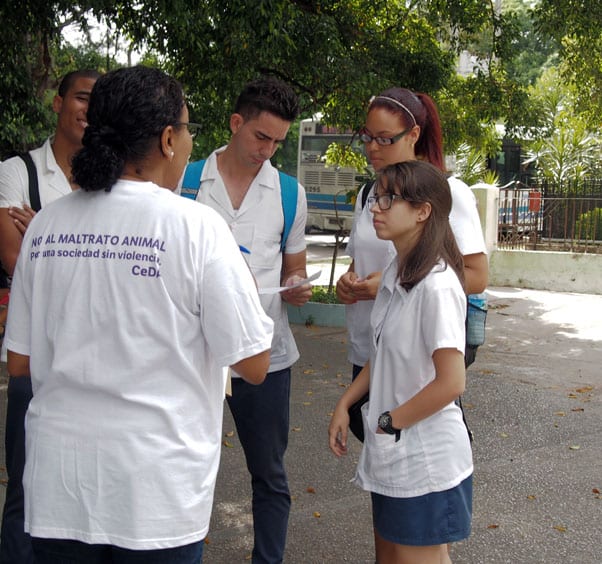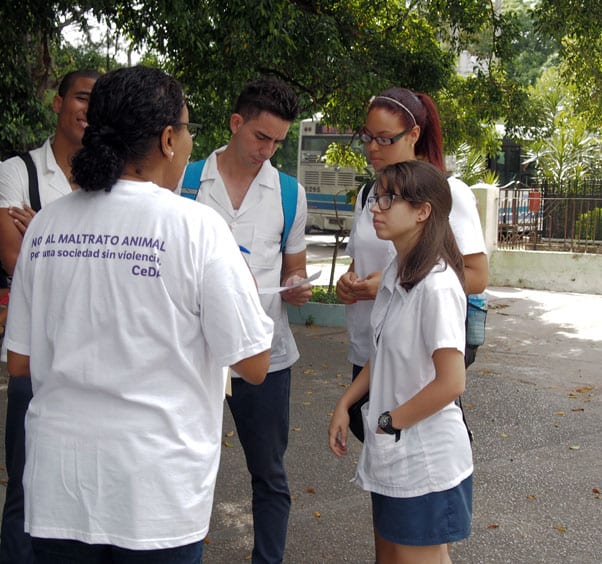 HAVANA TIMES — In response to the brutal video that has become viral, where two Cubans – in Manzanillo to the east of the country – set a puppy on fire which resulted in his death, signatures have been collected that will accompany a letter asking for measures and justice in response to such an inhumane act, which will be sent to President Raul Castro.
The call from the CEDA group (Cubans in Defense of Animals) gave an opportunity to many people wanting to express their outrage – using their civil right – in the wake of what happened in Manzanillo, and against similar or closely-related incidents which have been on the rise in different places throughout the country.  Complaints could be heard in the conversations that were had between those present, such as the recent crucification of cats in the Havana neighborhood of Santo Suarez.
A network of people who are animal lovers and against their mistreatment and abuse communicated their opinions in the face of this heartless event. The outraged groups and their members include those who provide accommodation, adoption services and even medicine to animals. People who advocate for coexistence founded on respect and they are against ethnocentrism. There are also activists who relocate animals as part of their daily work, improving their quality of life or saving them from death.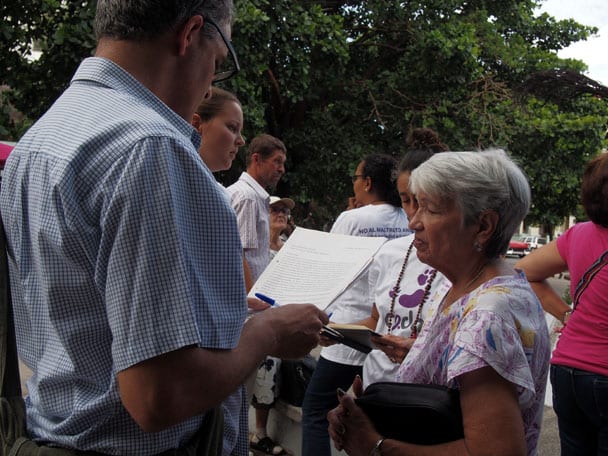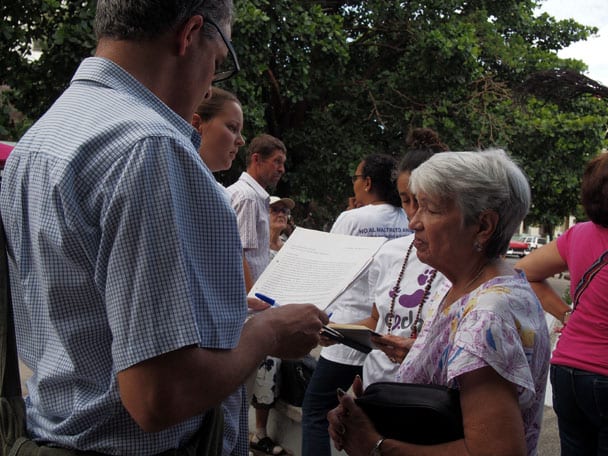 Signatures were collected in El Quijote Park, at Coppelia and places near the Vedado neighborhood in Havana, in the few hours that a group of volunteers from CEDA, PAC (City Animal Protection) and others, were present in the park.
A woman brought the signature and ID card number of her husband, who is temporarily on bed rest "he can't come now…", however unfortunately this kind of signature collection requires the presence of the signatory.
While hours passed, the number of forms filled out in this act of civic self-organization increased and by 2 p.m. there were already hundreds of signatures, when they began collecting at 9:30 a.m. that morning.
Cruelty as an acquired capacity is instilled in human beings from a very young age. In Cuba, it has become common to see more and more children committing violent and cruel acts to animals. It's worth clarifying that these are more boys than girls. These are acts which the adults responsible for their education or witnesses to their lives look at complacently or even favorably, are sometimes done with the consent of or are incited by these adults themselves.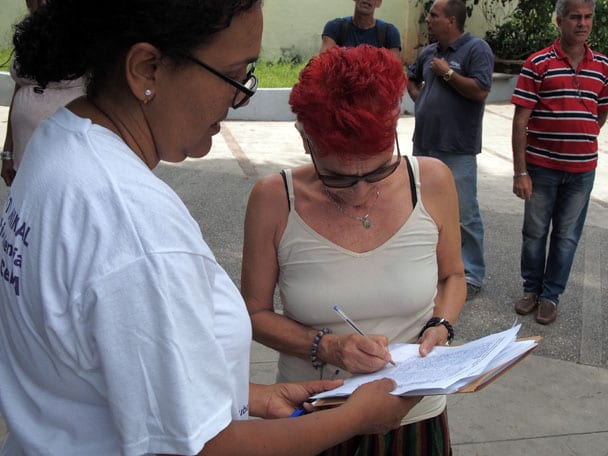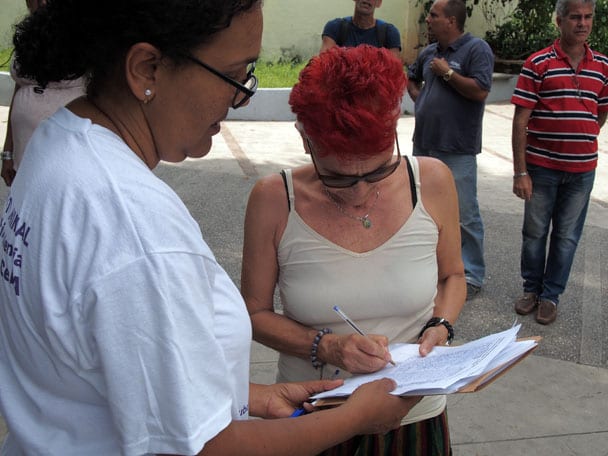 Cuba doesn't have a legal framework which protects animals from people capable of abusing them. At the same time, this lack of sufficient laws regarding violence doesn't protect people themselves (humans) from causing irreversible harm to other people. Cruelty, which is already an ability as well as a personal trait, can't be removed so easily and can flourish in any everyday act, under any circumstance and/or against any human, no matter what the level of interaction or blood tie that they have with this person.
Talking about such situations often puts us into the removed position of somebody who thinks they can't be touched by it, because one feels so far-removed.   How long have these kinds of events been feeding social chaos in Cuba, causing "bad civil behavior", for over 20 years now? Will the decision makers look at this situation as of little importance? What do they need as proof of the risk that an unstoppable and common phenomenon can be, and not only with animals?
Ladies and gentlemen, the situation has been revealing extremely serious symptoms for a long time. People have an opinion which they defend when it comes to this issue but what about those in the legislature who should be enacting laws, what will you do?