March for LGBTIQ+ Rights along Havana's Prado Avenue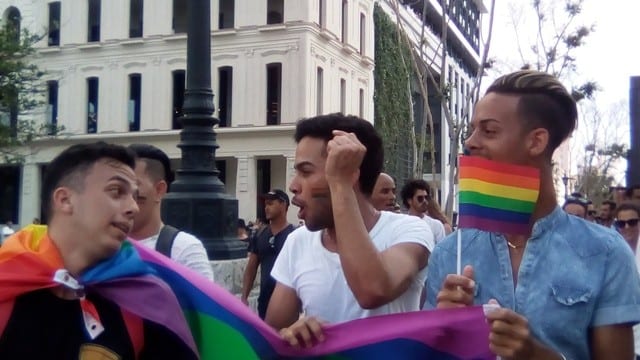 By Regina Cano
HAVANA TIMES – On May 11th, a diverse group of people took part in the Anti-Homophobia, Gay Rights afternoon march along Havana's Prado Avenue, days after the government cancelled the official annual parade.
Shouting in chorus "Yes, we could!" and "Rings, when?" (referring to the fact that same-sex marriage wasn't included in the new Cuban Constitution that was recently passed), as well as other slogans, the march began in Central Park and carried on down Prado Avenue to the end – as people thought it would, followed by many cameras and some foreign visitors.
Cuba's repressive authorities were closely watching the progress of this march, in uniform and in plain clothes. There was a large turnout of both the LGBTIQ+ supporters and the authorities.
The march took place out of "tacit agreement" (as there wasn't a group of organizers), and therefore there was no request for government permission.
During the parade, people began to shout in unison for the march to carry on towards the Jose Antonio Echevarria Social Center (the former Social Club), where the usual indoors concert has taken place after the government's approval of this LGBTIQ+ rights parade in previous years, with performances from transvestites and great singers on the Cuban music scene etc.
But now, in different times, the March ended with a great police cordon which prevented the group from advancing, only letting foreign visitors through the cordon and arresting some members of the parade (carrying rainbow flags or not), and forcing the group to disperse, although the group verbally clashed with police.
One would hope that the things that state institutions approve of (in any country in the world) are upheld, as this is what makes us citizens, declared by the government as beneficiaries of the decisions they make, and that the government's own framework is upheld by these citizens' satisfaction with their actions. Also, with the right to make our demands heard, so that our wishes can be fulfilled, and our rights reclaimed, if they haven't been yet.
After our society "turned the other cheek" and voted for the new Cuban Constitution which is now in effect, without taking into account the wishes of a social group such as the LGBTIQ+ community, canceling the annual march that normally takes place to give visibility to and defend Freedoms and Diversity (which the government has never wanted to call "Gay Pride") makes the position of those who say they defend this community within state institutions, unclear.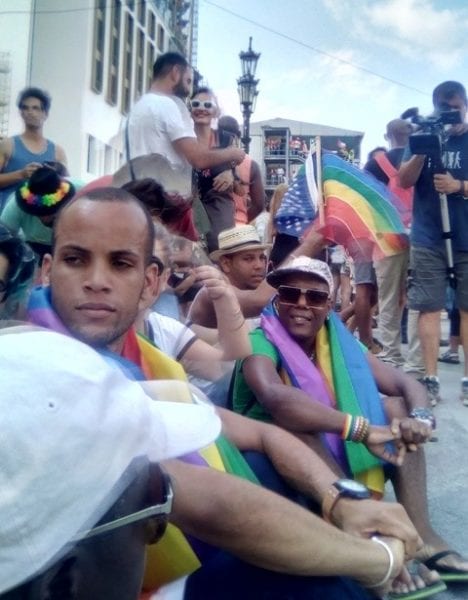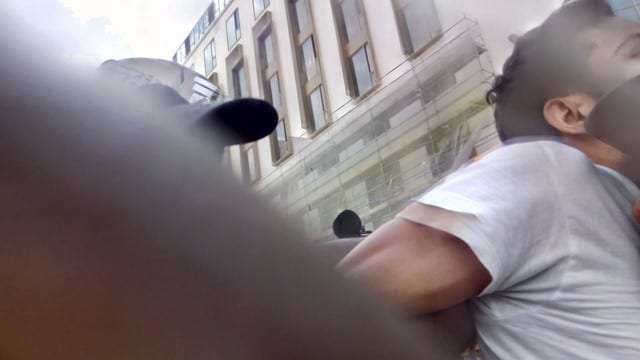 Click on the thumbnails below to view all the photos in this gallery. On your PC or laptop, you can use the directional arrows on the keyboard to move within the gallery. On cell phones use the keys on the screen.. On your PC or laptop, you can use the directional arrows on the keyboard to move within the gallery. On cell phones use the keys on the screen.