A Cuban Girl's Difficult Decisions
Rosa Martinez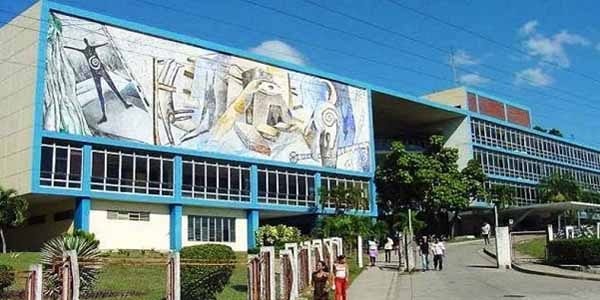 HAVANA TIMES – Dori is 23 years old. She has just graduated from university and it would seem that a bright future awaits her in a country, where being a professional was a safeguard for having a decent life many years ago.
She is a very dear cousin of mine, who my parents practically raised, meaning that in the house where she was born, we changed her nappies, fed her, pampered her, helped to educate her and buy her whatever she needed to get by, and we have always been up to speed with her life.
While she was in primary school, high school and pre-university, it was easy to know what was going on. As we are a large and close family, everyone kept an eye more or less on the little ones. Our children might go without many things, but care, attention and vigilance is something they aren't short of.
In terms of nature, she was a pretty normal kid, with the bad manners every kid has when they are young, crying sometimes, but always very affectionate.
At school, it was a different story, she was always super bright; she got excellent grades without even trying. So much so, that when the moment came, she managed to get onto a degree that only admits few students here in the province: Telecommunications Engineer.
For university, she had to go and study in Santiago de Cuba, and while her parents have always been up to speed with her academic grades and other things, it was impossible to know what she was doing out there.
Sometimes, two whole months would pass by before she came home, as she fell in love with that city from the very beginning as it's a lot more developed than ours (there's a reason it's the second most important city in the country) and it has more culture.
In mid-June, Dori presented her thesis and got her diploma with Honors.
Everyone was overcome with joy, not because she is the first professional in our family, but a university graduate is always something to be proud of, and if she got an excellent grade, then even better.
My cousin's current holidays are the last ones she will have as a student, as she will soon work for some Cuban Government body. We hoped that she would be able to have two months rest and a lot of fun, more than anything else.
Everything was going fine until a photo began to go around the neighborhood, from home to home, until it reached our own. It was the apple of my eye, completely naked, posing in a provocative manner for someone else or for herself, in front of a mobile phone.
That image (our neighborhood's gossip for a few days) really kicked up a storm between our closest relatives, so we had no other option but to hold a family meeting to put an end to that unpleasant business, and calm people's nerves once and for all.
I'm sure its photoshop, I said (not believing what I myself was saying) trying to calm her parents down, who were crying inconsolably. It's more common that what you might think. They take your photo and put it on another body and that's it, I added.
It's not photoshop, Dori said dryly, to everyone's surprise.
It is me. I took a selfie and sent it to several people in exchange for phone top-ups and cash. I didn't find another way of making money while I was studying, and you, dad, couldn't give me any more…
Nearly everyone in that room was left stunned. They slowly left, without saying all too much. In the end, it was just Dori, her mother and I.
I hugged her as tightly as I could and said: this practise is more common in Cuba than what people might think. Ever since my time (over 25 years ago), university students have had to work magic to be able to carry on with their studies in the most dignified way possible. Now, with cellphones and the latest devices, the Internet, everything has become a lot more expensive, and it's made things harder for many low-income families.
It pains me, it pains me a lot, Dori, that you have had to resort to this in order to carry on your studies, in order to have a cellphone or have trendy clothes. All I can say is that you are going to start working very soon and the luck you had as a student won't change your wages, on the contrary.
So, you will have to decide what's more important to you, to have some integrity and go without many things, or lose all of the values we have instilled in you once and for all, and continue to sell your body.
Nobody gets by on a public-sector salary. There are many ways to make a little extra, you can do what most people do to get by (invent) or you can continue down the road of one of the oldest professions in the world… it's up to you.