Rosa Martínez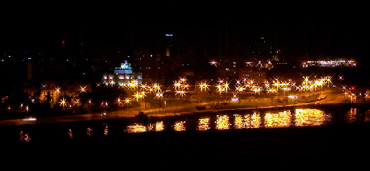 HAVANA TIMES — I've been hearing that sleep is one of the most important activities in a person's life since I was a little girl.
"Kids who sleep well grow up faster," my mom used to say.
"People who don't get enough hours of sleep are always irritable or in a bad mood," my grandmother used to say.
At the time, I thought that was just a way of putting me to bed early, so they could get me out of their hair and get some rest.
I even thought it was some old folks' tale, like those proverbs and customs handed down from one generation to another.
Later in life, I learned those were wise words indeed, that sleeping well is as important as having a balanced diet or exercising.
I've been unable to sleep well for several days in a row. I've barely managed to get any sleep these past few nights – one or two hours at most, and when I finally do fall asleep, I wake up several times during the night.
I have a sense of what's keeping me up and, since it isn't something I can fix in the short term, I started exercising in the afternoons to exhaust myself and be able to sleep the night through.
I'm resting better, but I still wake up with headaches and exhausted, as though I were spending the entire night running instead of doing dance therapy for 40 minutes.
My worst night was a few weeks ago. I spent the entire night dreaming I killed three of my neighbors and buried them in my parents' backyard.
It was a terrible experience I hope I never have again, for I woke up with pains all over my body and with a feeling of anxiety in my chest that I couldn't define well. The worst is that, since then, I am afraid to go to sleep and end up dreaming that I murder the entire neighborhood.