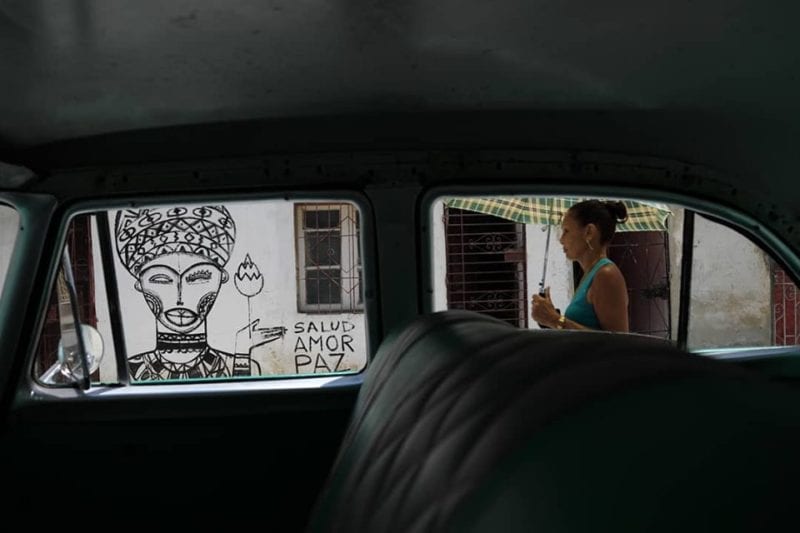 Rosa Martinez
HAVANA TIMES – It's 7:40 AM and I'm alone at home. About half an hour ago, everyone left to go about their daily business, the girls one way and my husband the other.
It's said that solitude doesn't make good company, but I don't agree with this saying as I manage to write the few articles I do here on Havana Times in those moments of solitude, and it's also when I get ideas for other projects, for a dessert, sewing…
So, I love being alone although I'm ashamed to admit it. I don't tell many people so they don't go thinking that I am a bad mother or start thinking that I'm a hermit that is even bothered by the birds singing…
I'm making the most of today being one of those calm days: the woman who frequently shouts doesn't seem to be nearby, I haven't heard her shouting, or her children, or her husband. Luisito, the young guy who lives three houses away and dropped out of pre-university recently, must have had a rough night because he doesn't have the whole neighborhood shaking with reggaeton, thank God. Yanara, my dear neighbor, who turns up at any time of day to tell people things they never asked for, hasn't passed by either.
I don't think twice and happily sit down in front of my computer to check over a student's paper, my work as an editor will bring in a couple of extra pesos to help the household stay afloat, and are so crucial in times of exorbitant prices and food shortages.
I begin to read, understand, fix up a few things here, change a few things there.
I get in touch with the author and explain that there is an error (or better yet) a horror, as he used a term that doesn't exist in Spanish; I ask him what he meant to say.
Afterwards, I carry on with my work, which I love by the way.
Between different points, I search for some music on my computer, and I calmly listen to some tunes (especially in Italian) as I check over the document.
At this pace, I'm going to get a lot done today, I say to myself, when I hear a knock at the door.
It's all gone to pot, I think annoyed, but I carry on working to see if the person gives up and leaves.
But, that isn't the case, they carry on knocking and shouting…
Good morning, a cousin greets me energetically when I half-open the door.
Why are you all locked up? she asks.
I'm doing some important work that I need to get in first thing in the morning tomorrow and I shut everything so nobody would know I was at home and so no neighbors would come to bother me.
Hmmm, well, I was nearby and I thought I'd come and say hello, but if you're busy, I'll only stay a little bit.
I'd appreciate it, my dear cousin, because to tell you the truth, I've got a lot going on with this work, I tell her affectionately.
I make a good cup of coffee which she savors.
And that's when she began talking, which I would have found really entertaining any other day, because she is a cousin I really like.
She started to tell me about our relatives that live in another municipality…
And I told her, well as you know, I don't go there a lot because I always have a lot of work, like now, for example.
You work too much my girl… well, as I was telling you, Carlitos got married, the one who never had a girlfriend that anyone knew about. You remember cousin Carlitos, don't you?
Eh, ah, Carlitos? Yes, yes I remember…
Marcia's daughter took up Medicine, she continued, but she doesn't enjoy it, but you know, it's the degree everyone's doing nowadays, that's all there is…
Cousin, wait a second, let me finish an idea for the thesis before I forget, I'll be right back…
Don't worry dear, I'll wait for you, I'm not in any hurry.
Well, I am in a bit of a hurry, like I told you, I have to hand in this thesis in tomorrow morning.
Go ahead, go ahead, I'll wait for you here…
Between one thing and another, it got to midday and I had to prepare something for both of us to eat.
After lunch, she carried on with her pleasant family stories and left at about 3 PM.
Well, I'm going to go my cousin, I know you're busy. I'll come by another day and we can talk a little more, no?…