Obama Is Coming to the Same Cuba
Rosa Martinez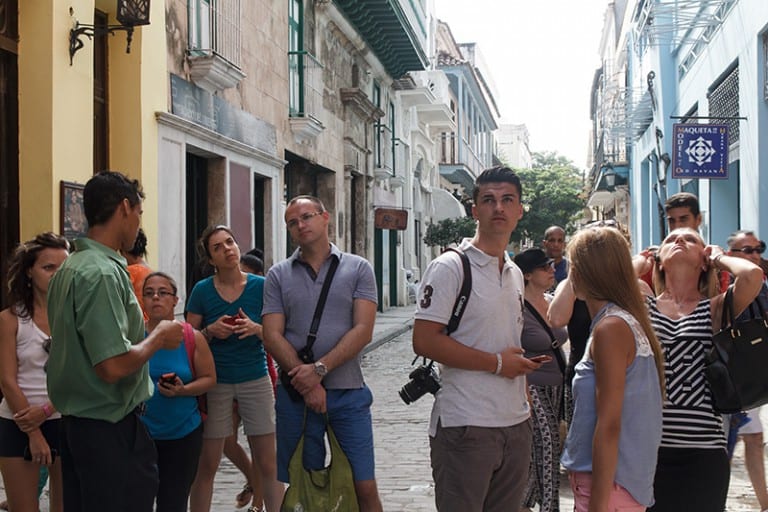 HAVANA TIMES — When, on that fateful December 17, 2014, Presidents Barack Obama and Raul Castro announced that the five Cubans who had been imprisoned in the United States for more than 15 years would be coming home, the news, though long awaited, were surprising, particularly for those who had lost hope of ever seeing these men reunited with their homeland and their beloved relatives.
If the emotive images of the Cuban Five – considered spies in the United States and heroes in Cuba – were incredible, far more incredible was the announcement that diplomatic relations between the two countries would be reestablished after more than 50 years of tensions.
What predictions the millions of Cubans who live at both ends of the Strait of Florida made at the time, from primary school students, who have been taught to seethe with hatred at the mention of the world's superpower, through the youth, whose main interest in life is reaching that country (the land of opportunities) to those in Miami who could not fathom any form of understanding with the Castro brothers, not with the undying Fidel and much less with his brother Raul.
We started to dream. Finally, our Cuban-American relatives would be able to visit the island whenever they wanted and, needless to say, send more money and remittances. Businesspeople would be able to sell their products in Cuba, invest here or set up businesses that would pay higher salaries, or, at the very least, hard currency ones. The yanks would invade Havana, as they had done many years before, and their greenbacks would breathe life into both private and State enterprises.
The announcements made on December 17 (St. Lazarus Day) weren't all talk, as many believed, and the changes continued to happen.
This year, another surprise left those of us who follow Telesur news in shock: Obama will visit Cuba.
The first black president of the United States had mentioned his interest in coming to Cuba several times, but many, including myself, thought that would only happen if the transition longed for by Americans and some Cubans happened.
As you can see, Cuba is still the same and the man from the White House will be here in a few days. We will welcome him with the respect he deserves and we will continue to dream with the economic improvements that haven't come, not with the reestablishment of diplomatic relations or the flooding of Havana by Americans.