What's Life Like in Cuba?
Rosa Martinez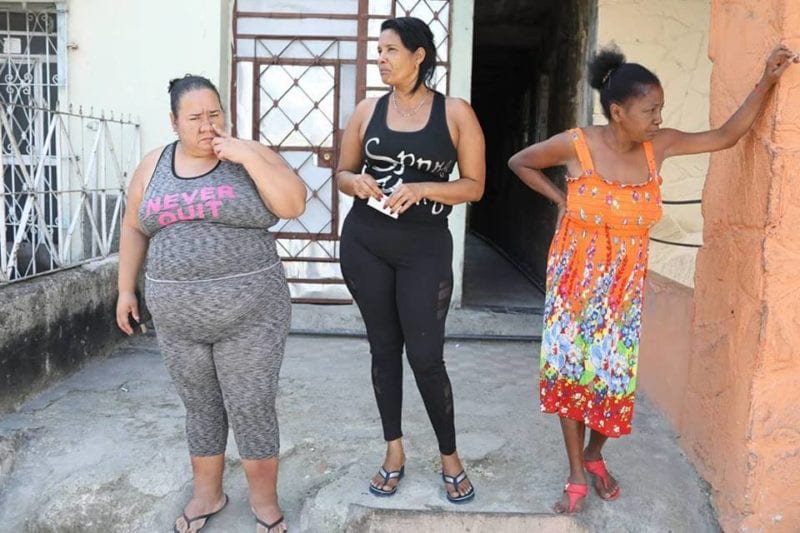 HAVANA TIMES – A friend called me from Canada asking how things were here, especially in my Guantanamo.
In love with Cuba, and its people, he is up-to-date on our beloved Island's current situation and knows about the food shortages that have increased in recent months and the uncertainty that takes over many families' lives, when it comes to putting a plate of food on the table.
I really didn't know what to tell her… That it's really hard to make a decent meal, that chicken is harder to come by than beef [which is nearly impossible], that a pound of pork costs you an eye, that there aren't any eggs, or even life-saving croquettes… he must have read about all of this because people are posting everything on social media nowadays.
So, he could understand (and you my dear readers) what spirits people are in, I'll tell you a story about what happened in Guantanamo just a few days go.
Here it goes:
It was around 4 PM when a relative called me on my cellphone, really worried.
Have you bought rice? he asked almost shouting, on the other side of the line.
Rice, no, no I haven't, why?
Well, go right now and see if you can find it somewhere, a boss told me that they had taken all the free sale rice [the rice sold outside the ration booklet] in stores and they aren't going to bring anymore in.
Wait, what?! I was left gobsmacked, but then something bigger hit me and made me get out of my seat and run outside…
Oh my god, my daughters, I thought, they won't survive even 15 days with the rice I have…
I rushed off to the ATM machine to take out some savings I have, which I have been zealously keeping for emergencies, and this was a matter of life or death.
I took out 600 Cuban pesos (it's impossible to have this much money in CUC=USD) to buy a sack of rice. Four-hundred pesos (16 CUC) were usually enough, but I took out a little extra in case I had to pay a little more, and pay for transport there and back, as I was all on my own.
From the ATM machine, I ran to the bodega store closest to my home.
When I got there, there was a really long line – this never happens for rice, not even in recent months). Even though there were many people, they were all very calm.
The only problem was that they were only selling 10 pounds per person, and I wanted nothing less than a 100 pound sack.
How could I do that with so many people around?
A neighbor had taken six young guys from the neighborhood with him. He left with 80 pounds of that precious grain in a sack.
I didn't have anyone to turn to for help. I had no other choice but to wait my turn and speak to the bodega seller.
I need to buy a sack, I said in almost a whisper when it was my turn.
What did you say? He replied with wide eyes, but also quietly.
Don't worry, I'll give you an extra 140 pesos.
Are you crazy? With the number of people there are here? No, I can't.
And, what about tomorrow? Can you then?
Look Rosi, he said to me half-smiling, I'll tell you because we're like family.
Look, it's all been a rumor that has spread across the city, and I can't explain to everyone because they don't believe you either.
According to what I heard, what happened was that they moved some sacks of rice from some bodega stores in the South of the city, to take them to other markets where there is a greater demand. And, I don't know who thought to spin a story about free sale rice being taken away and never being sold again.
However, as you can imagine, the news spread like wildfire across the city and everyone who could has come out as fast as they can to try and buy the last few sacks.
I've sold more rice at this market today than I have all month; but to tell you the truth, my girl, there aren't any problems with rice, up until now there's only been rice and beans in the warehouses and there's tons of it, I assure it.
I had no reason not to trust the bodega man, who like he himself said, is like my family (he's married to a cousin of mine), but I also remembered the really popular expression that says when you hear the river it's because it's carrying water, and in spite of me wanting to believe that his words were true, I decided to buy my 100 lbs (the following day), just in case.
Lots of people did the same, those who haven't, bought whatever they could afford.
This is life in Cuba nowadays, there's a lot of uncertainty about food and people are worried that a period is coming that nobody wants to call "Special", but really is taking on extraordinary characteristics.