Paths of the Deer: Much More than a Videogame
Veronica Vega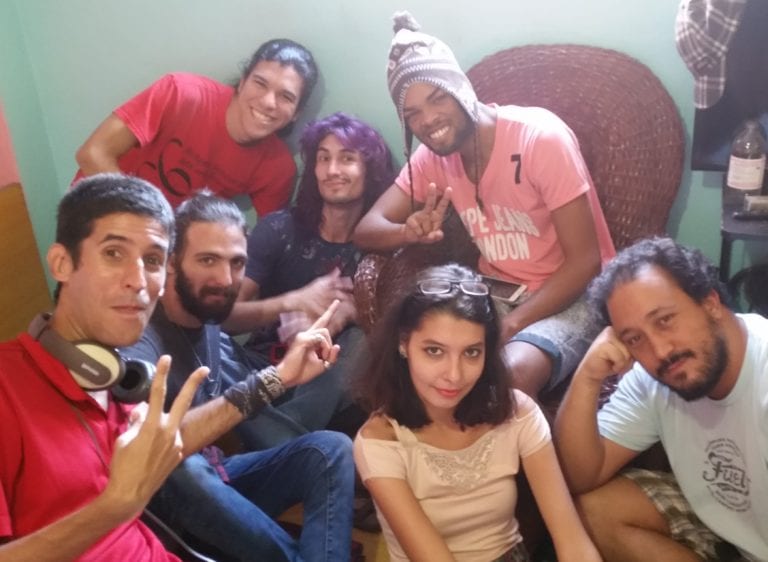 HAVANA TIMES — El Ciervo Blanco is a project created by young Cubans who are trying to spread awareness about everything relating to magic, mythology or religion.
The project coordinator, Enrique Rosales, gave an interview to Havana Times.
I have gone to the readings that take place on the last Saturday of every month at the Alma Mater bookshop, on the corner of Infanta and San Lazaro streets, and I am always blown away by the variety of subjects they touch on, the in-depth approach they take on foreign cultures or national ones (which is much-needed). I always regret that they don't have more publicity because it stops them from reaching out to other sectors of the population. Sectors which desperately need alternative cultures and hope.
Today, I wanted to share information with you about a video game that is being promoted by the El Ciervo literary group.
Two things make this an unusual occurrence. According to what Enrique Rosales has told me:
It was made by a group of young Mexicans.
They are from Chihuahua and decided to exploit the unknown wealth of myths and legends belonging to the Tarahumara or Raramuri people. They carried out a rigorous investigation and put their findings into a video game. They did this with very limited resources but they were lucky that Nintendo bought the game off of them.
Enrique contacted the Mulaka creators via Facebook. Adolfo Aguirre, the Mexican group's public relations coordinator, answered. He agreed to a video call. He even offered to support El Ciervo Blanco and said he would keep in mind the opportunity to visit the island.
On the other hand, El Ciervo members… are especially interested in promoting Mulaka and its creators as much as they can.
Several things bring these two projects together: their members are young Latin Americans who are trying to rescue traditions and are not afraid of mixing the old with the new.
Mulaka tries to be much more than a game for pure entertainment. It also sets out to promote love and respect for the native culture. Many of the comments on its official sites come from young people who claim they aren't gamers, but people who were attracted to the unique subject matter of the game.
The game has just made its worldwide debut and El Ciervo Blanco already have a copy in their hands. They are going to meet up to play with each other for the first time and they will keep in touch with the game's creators.
Mulaka could be a source of inspiration for young Cubans linked to the world of video games, producers, designers, gamers, ADEC members (Cuba's eSports Association). Confirmation that you can have fun while teaching, sensitizing people and opening up the way for this bordering country which is man's heart and soul. Crossing the border which the mythical White Deer might cross and it's even closer than we thought it was.