Veronica Vega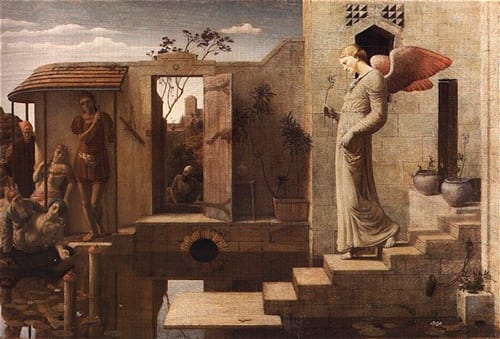 HAVANA TIMES — I am convinced that mediocrity does not actually exist. That is to say, I do not believe mediocrity stems from something we lack. It is, at most, a choice.
We all have a unique gift, which could be as simple as having a pleasant personality, the ability to give others hope.
I dedicate this post to someone who won't be able to read it, whose name I don't even know: a driver of a 400 route bus, which departs from the town of Guanabo and ends its journey at the train terminal in Old Havana.
In today's Cuba, public transportation is perhaps the most stressing and frustrating issue after that of food.
Those of us who live across the bay tunnel know what it means to see buses crammed with people drive past you and not having the 20 pesos needed to take a collective taxi into town, not only from Alamar to Old Havana and back, but from the Naval Hospital to Alamar and back, a trip that's less than 10 minutes long.
A few days ago, I was standing at the bus stop in front of this hospital (a terrible place at certain hours), not knowing whether to head left or right. The two buses that go to Alamar were stopping before or after the stop and leaving with people clinging to the doors.
A half hour later, I got tired of moving back and forth and decided to wait (without much hope) in the line for the 400 bus. A bus arrived and was immediately boarded by the crowd. What made me board was the voice of a driver who treated people jovially and made constant jokes.
"Come on, everyone needs to get on," he'd say while collecting the fare. "Hey, the man with the cap. Come down here and pay, the camera's got you."
The people laughed and did their best to overcome that eternal Cuban challenge: cheating the laws of physics to expand a limited space as much as possible.
"The ladies by the door, don't worry, that young man looks serious, he won't let you fall. Come on, everyone needs to get home! Put your purses up front, like a shield, or they'll empty them."
Even though I was caught between the door and the crowd and about to feel claustrophobic, I felt there was something different in the air. Everyone was laughing at the driver's jokes and no one seemed frustrated about the uncomfortable circumstances. When someone complained about how full the next stop looked, the driver said, smiling:
"That's what makes me happy. If the stops are empty, then I get real sad."
An elegant older lady who began telling jokes of her own said to me: "This driver is always a ball."
I recalled a text by Lebanese poet Khalil Gibran, one I once thought of printing and handing out to people at work:
Often have I heard you say, as if speaking in sleep, "he who works in marble, and finds the shape of his own soul in the stone, is a nobler than he who ploughs the soil.
And he who seizes the rainbow to lay it on a cloth in the likeness of man, is more than he who makes the sandals for our feet."
But I say, not in sleep but in the over-wakefulness of noontide, that the wind speaks not more sweetly to the giant oaks than to the least of all the blades of grass;
And he alone is great who turns the voice of the wind into a song made sweeter by his own loving.
Work is love made visible.
And if you cannot work with love but only with distaste, it is better that you should leave your work and sit at the gate of the temple and take alms of those who work with joy.
For if you bake bread with indifference, you bake a bitter bread that feeds but half man's hunger.
If I see this driver again, I will consider asking him whether he would grant me an interview. In the meantime, I would like thank those who do the unglamorous work we all depend on and those special souls who have the invaluable gift of making others happy.