Presentation of Cuban artists visiting Argentina and Chile
Veronica Vega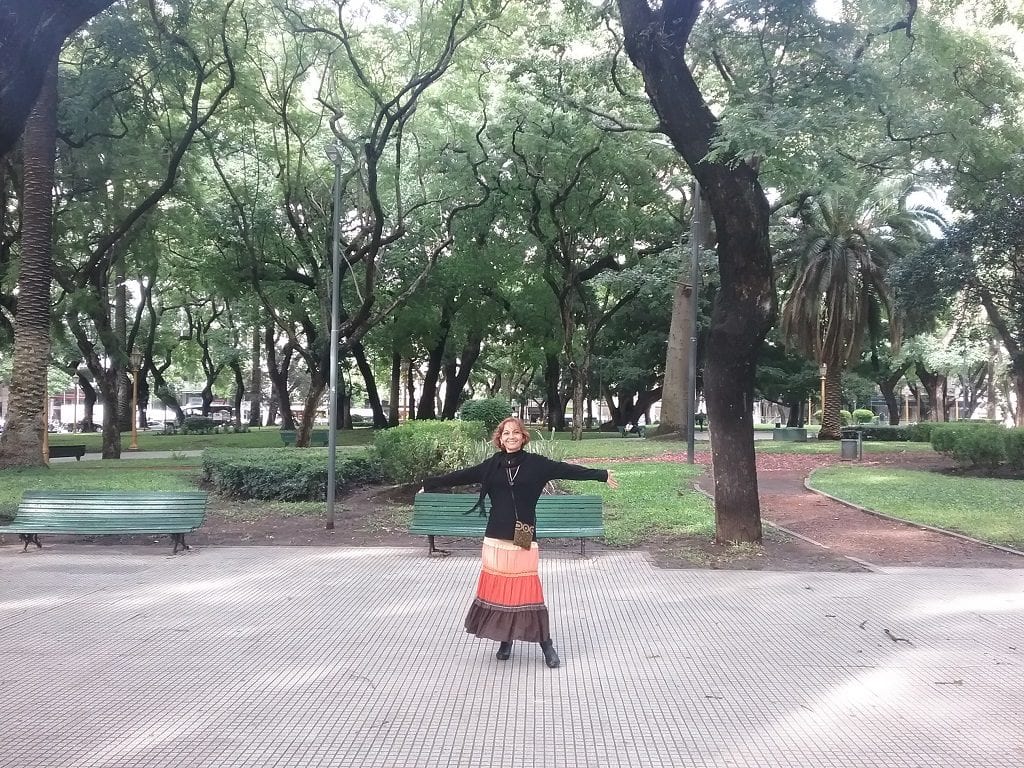 HAVANA TIMES – The first thing that left an impression on me about Buenos Aires was a park near the hotel we were staying: Plaza de San Martin. I don't know why the city reminded me of the French animation movie "The Illusionist".
The soft green of the trees planted in boxes full of smooth and shiny pebbles. The tidy pathways I saw them cleaning with a hose pipe at dawn. What time do they clean parks in Cuba? What time do they clean its streets covered in all kinds of muck and filth?
In Alamar, I can barely find spaces that don't disgust me because of how filthy they are. Garbage is omnipresent.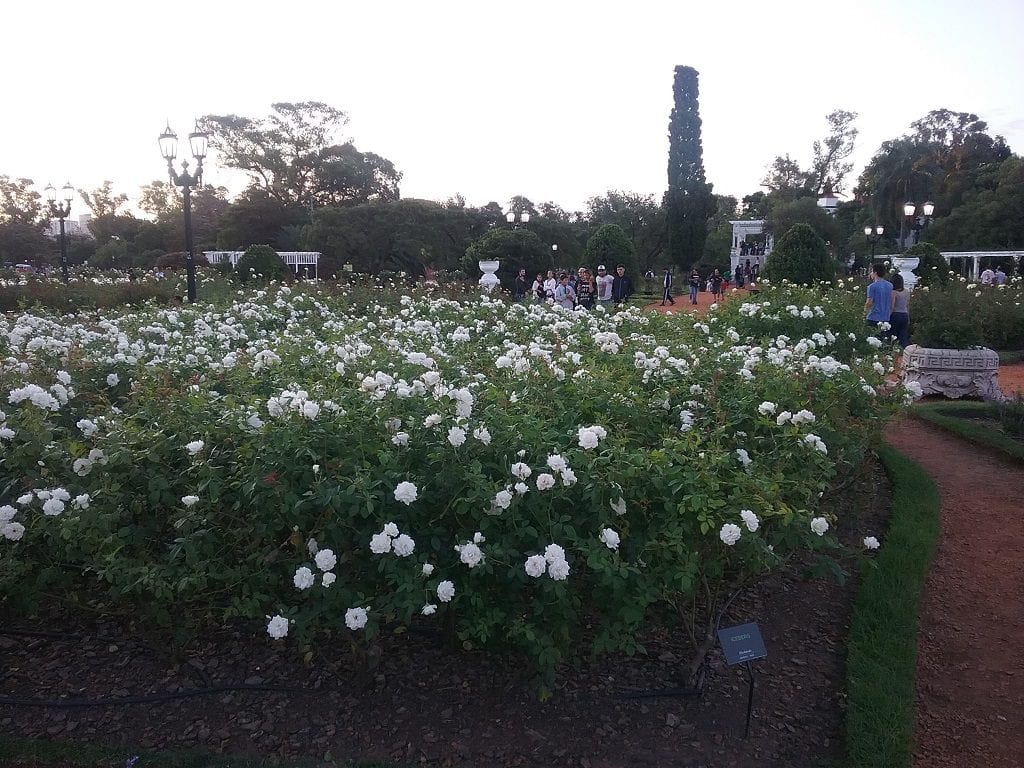 Walking around the Retiro neighborhood, the train and bus station, with its sellers lined up on the curb (Latin Americans, Africans selling second-hand objects) was a simple experience. It was an opportunity for me to feel what it was like to live in a normal country.
The designs of clothes stores reminded me a lot of Paris. The way Argentinians dress and carry themselves has that European mark, but I didn't pick up on the arrogance that so many people accuse them of. If anything, they weren't as warm as the Mexicans.
These are impressions, of course. Countries can have as many masks as people.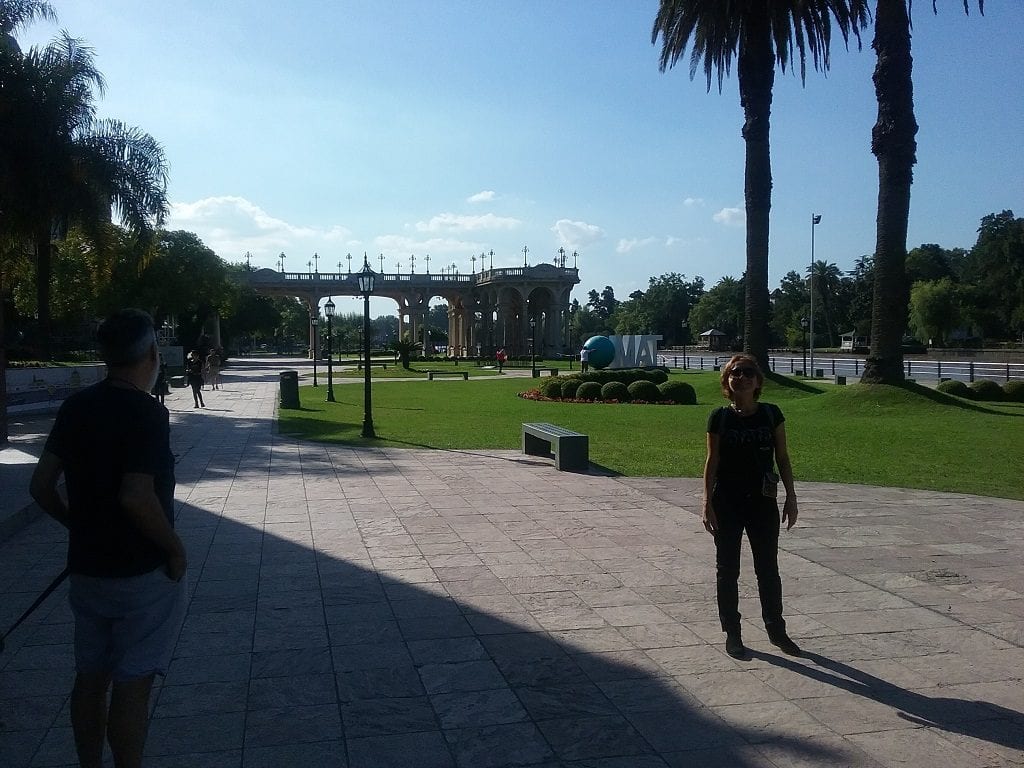 At El Emergente cultural center, with a tradition of rock and alternative music concerts, we could perform our multidisciplinary piece.
There was a setback that forced us to reconfigure the concept, after decorating the stage with newspaper pages that we had patiently stuck to each other. We had to take them all down because of a law that prohibits the use of paper on stages, which came into being after a fire.
Even so, the intensity of the presentation connected us with the audience immediately, where there were also several Cuban activists who were also passing through the city. By the end, nearly everyone was dancing and the powerful energy of the island took over the venue.
On the day before we had to leave, a kind friend showed us the El Rosedal de Palermo park (families walked calmly there and couples came on dates), the beautiful El Tigre delta, and a square in San Telmo where natives and foreigners dance that famous tango.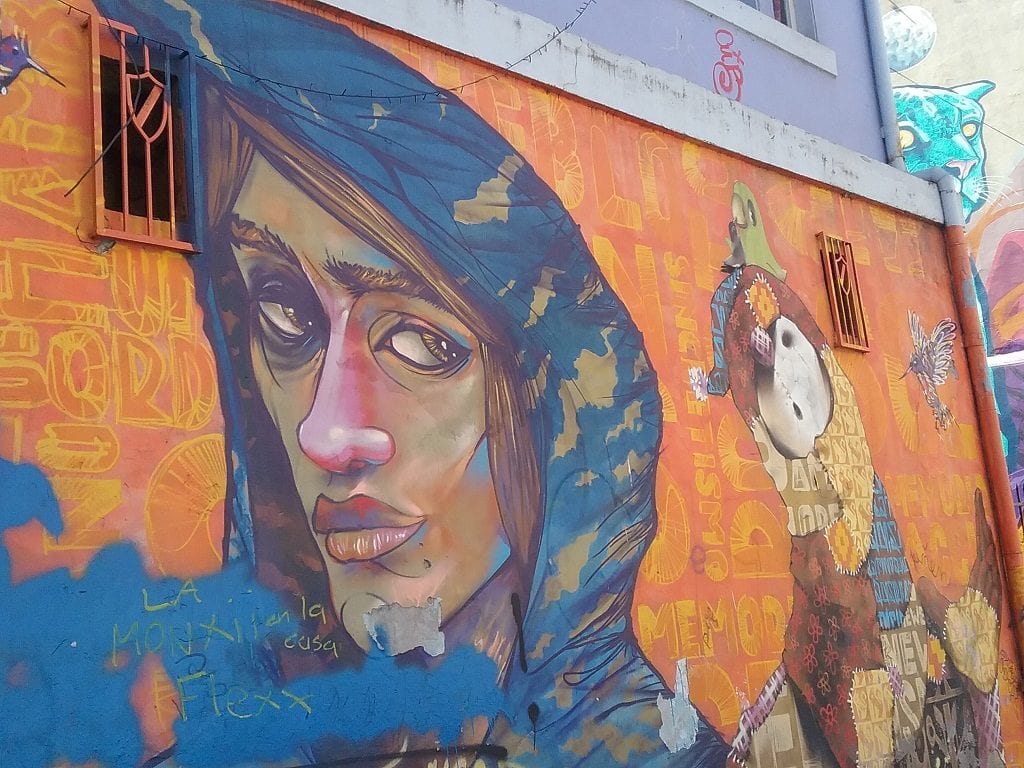 We left Buenos Aires to cross the Andes on a two-hour flight. Leaving Santiago de Chile airport, we traveled to Valparaiso, always along the startling mountain range that seems never-ending, going through two long and impressive tunnels in its base.
My first image of Valparaiso was the wave of twinkling lights and I only discovered what they were the following day, in the district established among the mountains, between almost vertical, zig-zagging streets, which cars zip down while visitors hold their breath expecting the car to crash against something, or violently fall to the street below.
Murals break any preconceived visual expectation you might have. They emerge with torrid colors, in a kind of repetitive delirium, while the Pacific Ocean unfolds behind in its vastness.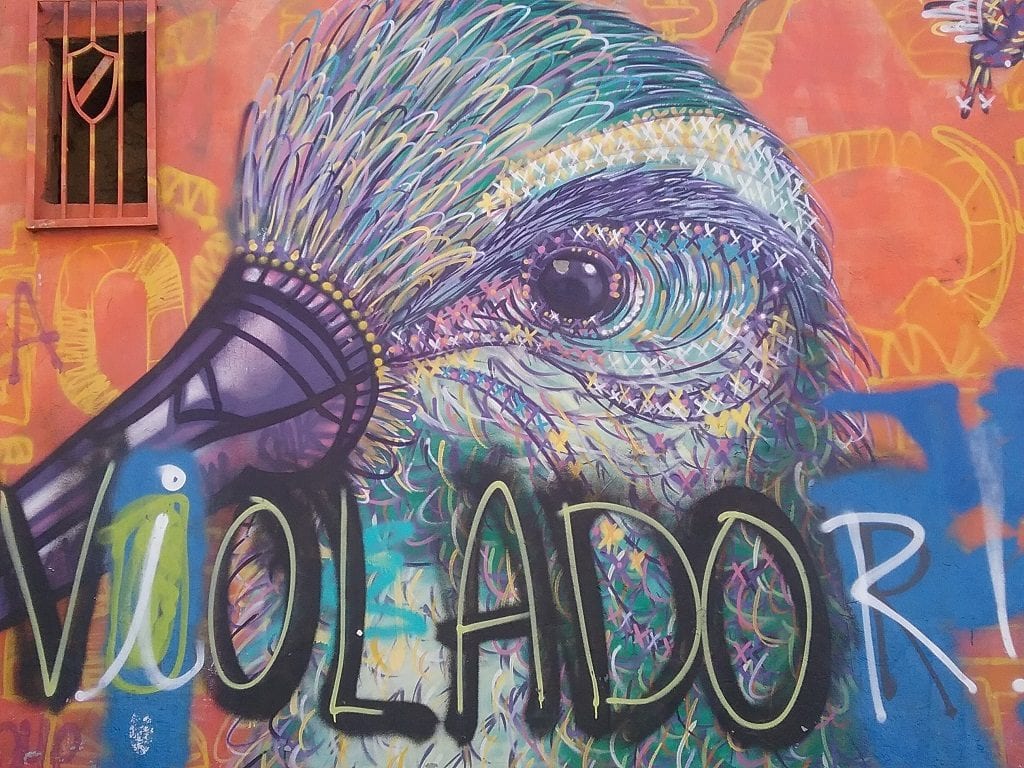 I was struck by how much graffiti there was denouncing femicides and the intensity of demands.
At the Casaplan gallery, among art installations and works which challenge any conventionalism, we could put on a more ambitious performance. The cracking of eggs on Amaury Pacheco's body as he read a poem, the cry of Luis Manuel Otero Alcantara from a movie projected on a screen made out of newspaper: "Here, we don't have freedom or anything at all!", he protested before being pushed inside a police patrol car in front of Capitolio, still resound in my mind.
There is no freedom here in Cuba. And, I could confirm this when I posed in front of immigration cameras in Havana's airport, when every member of the San Isidro Movement was urged to wait a few steps behind, and we weren't given our passports back.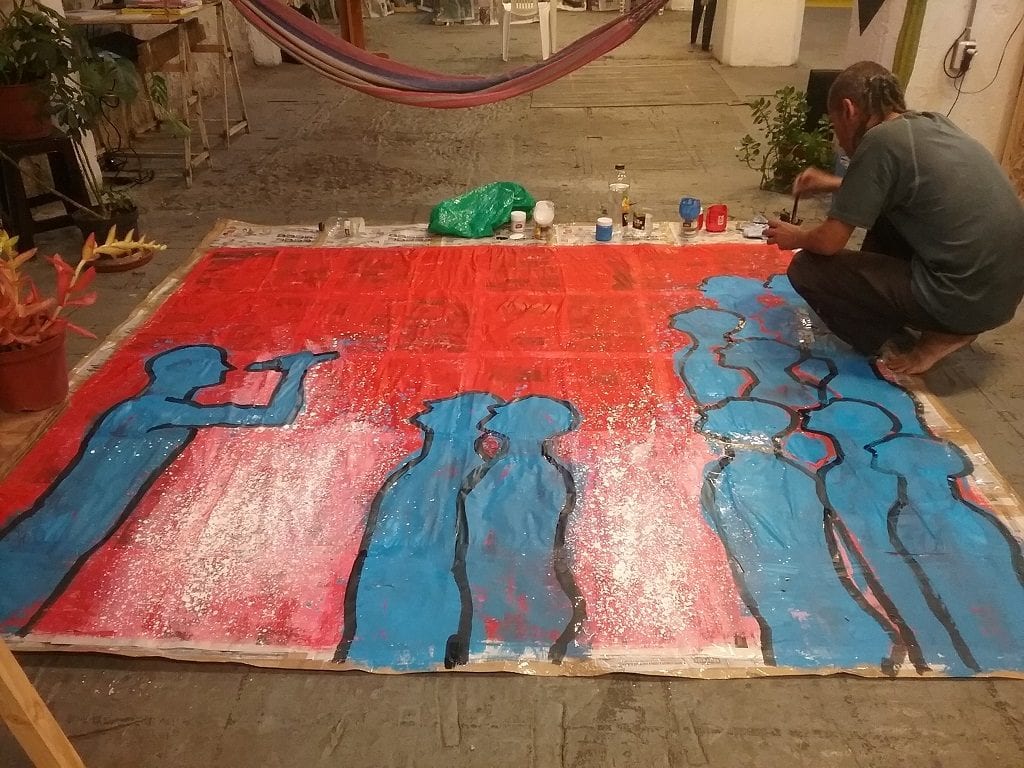 After a meeting with three very young employees, who called us one by one, we allowed them to check our baggage (piece by piece!) in public and with the condition of us staying visible too.
The young woman who checked my suitcase was very polite, while she asked me about my work as a writer and would look at me in the eyes inquisitively. Looking for a sign of integrity? conviction? fragility?
Maybe she was just shocked that in this country that is sinking in lies, a woman who could well enough be her mother chose to face the dangers of defending the truth, instead of comfortably bending over and watching the shipwreck.
Click on the thumbnails below to view all the photos in this gallery. On your PC or laptop, you can use the directional arrows on the keyboard to move within the gallery. On cell phones use the keys on the screen.