Alternative Havana Biennial Still Happening
Yanelys Nunez Leyva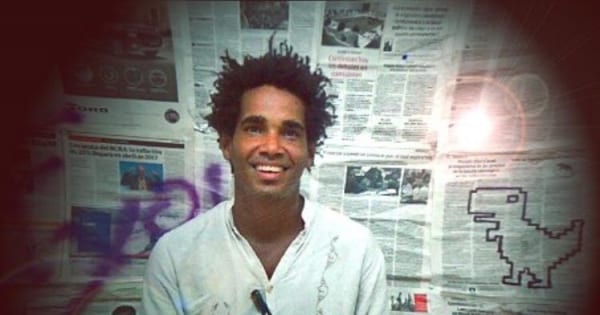 HAVANA TIMES — Let me explain why the press conference scheduled Monday afternoon to formally announce the opening for submissions to the #00 Havana Biennial was canceled.
At 3 PM, the house where we were going to hold the event was searched by Cuban police officials who were allegedly looking for building materials.
When they found some bags (a lot of them ruined by damp and the long time they had been there), Luis Manuel Otero, a promoter of the Biennial, was taken, under protest, to the police station on Cuba and Chacon streets, where is being held.
Without Luis present, they continued to search the house – taking me as a witness, even though when I told them that I have no legal ties to Luis or the house.  Accompanying the Police the CDR president and another person who seemed to be from the neighborhood, as well as two other agents in civilian clothes.
When they finished and took the bags, they told me that I would also need to go with them down to the station for an interrogation.
After waiting at the station for two hours, they told me that this action had nothing to do with political matters, that they didn't want to stop any event of ours (as if we had told them what we were doing), that there was a department that dealt with political matters and they that were only doing their job: looking for illegal building materials…
According to the police, Luis was to be released on Tuesday, although that hasn't occurred as of this writing.
We are not afraid, we knew that state security would start taking action against the #00 Biennial and this is just the first proof of this.
However, with the belief that carrying out this art project is important, we will continue with the event's next stages.
We will have a press conference later this week, we ask those interested to please follow our updates.
Thank you everyone for your concern!