Cuba: My Childhood Home in Ruins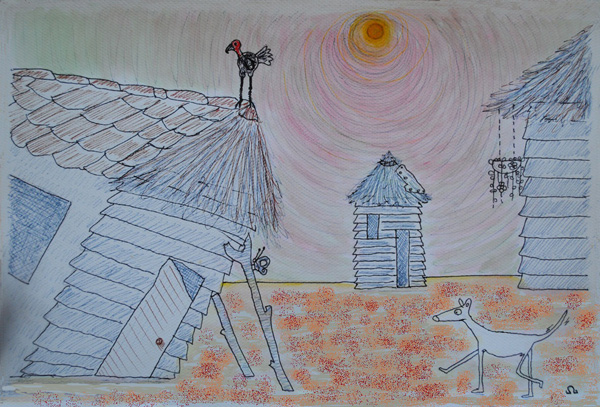 Yanelys Nuñez Leyva
HAVANA TIMES — The house where my father, aunts and many of my cousins were born is falling apart.
Located in a small town (Guara) in some distant corner of today's province of Mayabeque, the small, wooden, tile-roofed house is the definition of neglect.
It is very painful for me to write about this, for I spent important moments of my life in that house and its surroundings.
There, I developed my interest in fruits, animals and nature.
I learned how to climb trees, ride a bicycle (something I would later forget how to do), and how to drink rum and beer.
In this, my grandparents' home, I spent crowded festive days next to my extended family – complicated and meddlesome but also close and loving.
There, I was exposed to the Catholic faith, whose rituals weren't practiced with any strictness, but whose tenets did have an impact on social behavior and norms, something which terrified us, the younger generation. It also imposed on us a pseudo-morality that forced us to discover our sexuality amid thickets and dark areas far away from the houses.
Time passed, like Jose Marti's eagle soaring over the ocean, and it gradually took away our parents, uncles, cousins and great grandparents, in different ways: through marriage, through trips, through a change of residence, through death.
The house became shrouded in a deep melancholy, interrupted only by the occasional wail of the newborns visitors brought over.
Today, the entrance to the cheerful home that was always dolled up for festive days shows an old park bench, a broken and banged-up seesaw and the remains of what was once the surrounding fence.
The house is the reflection of the generalized neglect that characterizes the town of Guara.
Some places of entertainment, like the Guaraguasi movie theater, have been shut down since time immemorial, and the nightclub where young people used to meet and one felt a bit of social life has also stopped working.
Repairing a home is a complicated task, particularly when there is no longer any need to preserve it, all hopes of restoring it have gone, and its residents have resigned themselves to losing it.