New Abuse of Power against Cuban Artist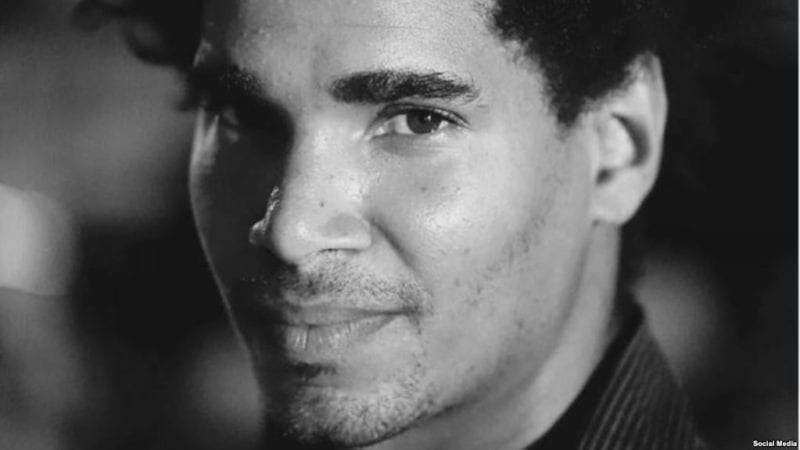 Yanely Nuñez Leyva
HAVANA TIMES – If you wanted to make a film about the abuse of power, police violence, totalitarianism, repression and legal vulnerability that exists in Cuba, what happened yesterday to the artist Luis Manuel Otero Alcantara could serve as a good script.
After leaving the Military Prosecutor's Office located in Marianao, Havana, where Luis Manuel and I went to deliver a complaint for the irregularities committed against him, during the search of his home on November 6, we were intercepted by a patrol car with #627, in a spectacular way, while we were in a collective taxi heading to Old Havana.
I'll explain better. A patrol pulled over a Botero (collective taxi) with passengers, in the middle of the streets Linea and J, in Vedado. They asked Luis to show them his identity documents.
Then, without pretext, accusation or arrest warrant they handcuffed him and put him in the patrol vehicle to take him to the station of Zapata and C.
When we asked the agents why he was being arrested, the policeman alleged that he did not know that he had only been sent to make the capture. Inside the patrol car – where I also had to enter but without handcuffs -, I made all the phone calls I wanted, informing our situation to friends, journalists and all the people who could help in this new outrage of the State Security.
When we arrived at the Zapata and C station, the patrol car officer told me to wait outside for him to ask what was going on. Luis was taken inside the station and a few minutes later the same policeman told me that he had to wait, that they were talking to Luis about things that neither he nor I could know.
My anger was such that I told him that if he could not know, I had the right to know why he was being arrested, that the Police can't just do whatever they want with Cuban citizens.
When I asked at front desk of the station about Luis Manuel, they were first amazed by my story and then when they made the pertinent calls; they told me that I had to wait for Lieutenant Colonel Kenya, from Counterintelligence, on the way to meet with him, and that it going to take time.
Luis Manuel was detained from 3:30 pm to approximately 6:00 pm. And according to what he told me afterwards, the interrogation was a meeting to intimidate him, threaten him and try to ban him from doing the alternative  # 00Bienal de La Habana as well as other works in progress such as Game of Thrones: Cuba Elections 2018.
As this post will no doubt be read by the Counterintelligence or State Security or Cuban repressors or whatever you want to call them, it is good that our position is also reflected – and now I dare to speak on behalf of Luis Manuel.
As much as they try to attack us and intimidate us, we will continue with our artistic projects because we believe they are beneficial for the freedom of creation and expression within the already evident, coerced, Cuban culture.