New Cuban Museum of Dissent Proposals
Yanelys Nunez Leyva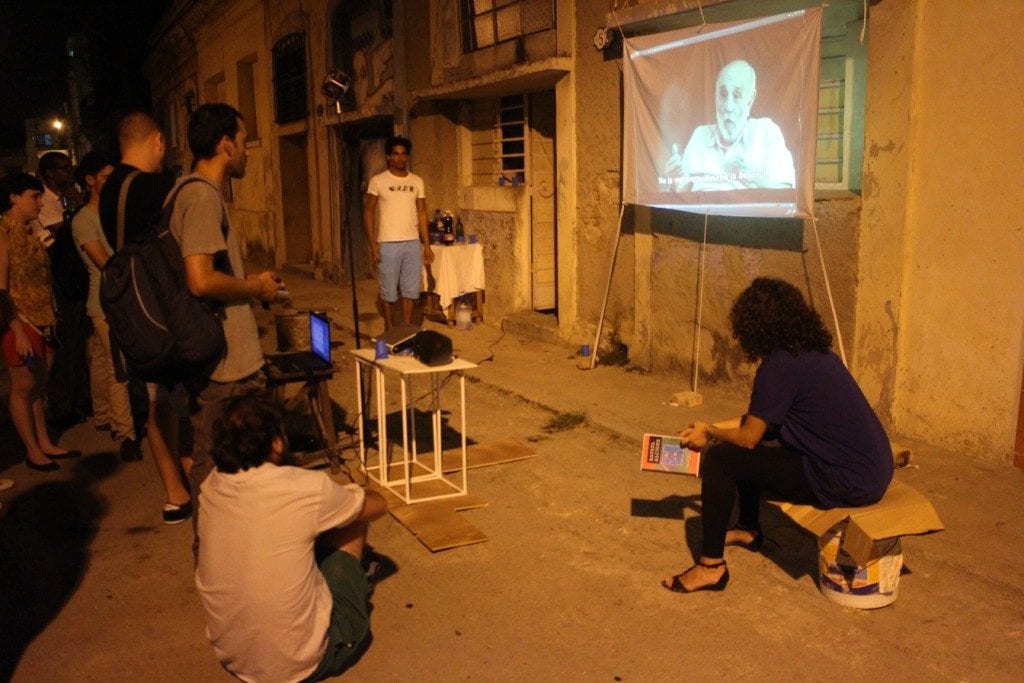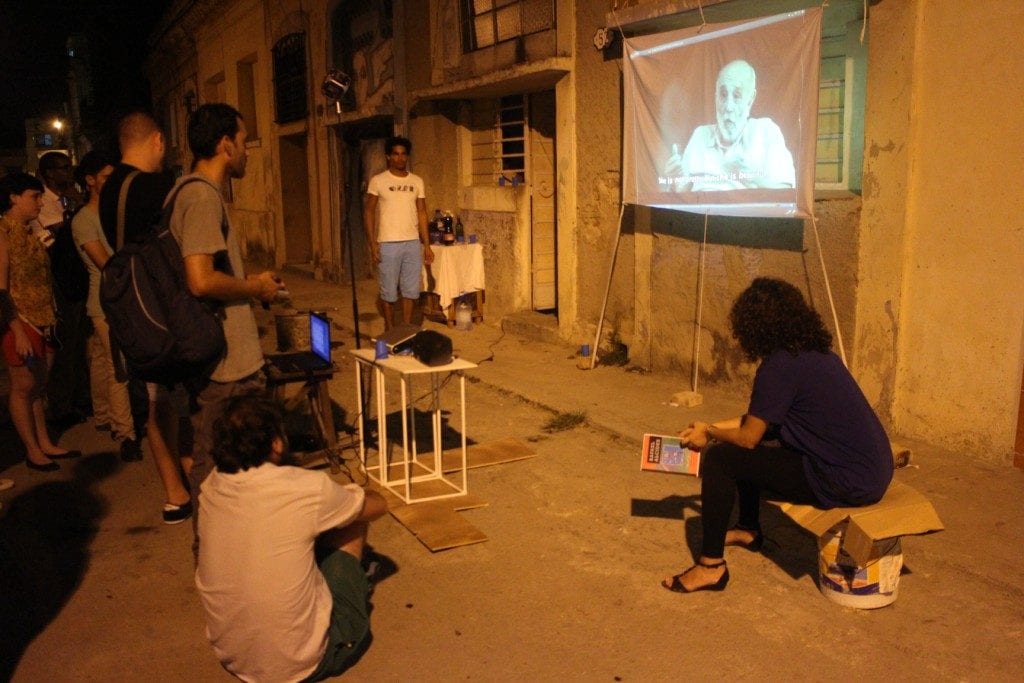 HAVANA TIMES — The Cuban Museum of Dissent has been showing off its renewed website over the last few days, where it begins the programming of its transitory exhibition and its blog.
In order to celebrate this and other events relating to the project, we decided to hold a meeting last Sunday February 19, 2017 out on the street, in Havana's El Cerro neighborhood.
As well as presenting the new image of the website that day by showing different photo captures, all of the content information which is now available online was also read.
As part of the blog, we showed articles: How to apply ammonia detergent? Dissident politics and literature in Cuba and Reports about building a Cuban theater; all of them signed with pseudonyms. It encourages a debate about the identity of those individuals who breathe and move along the margin of what the government has established, between those who have an interest in explaining what being a "dissident" is and its supposed participation in making progress in different fields within a country's culture and society.
Inside the transitory expo is a brief compilation of the drawings Carlos has published on Havana Times during his brief time of collaborating. He aims to underline the critical reading of the national reality which exists here.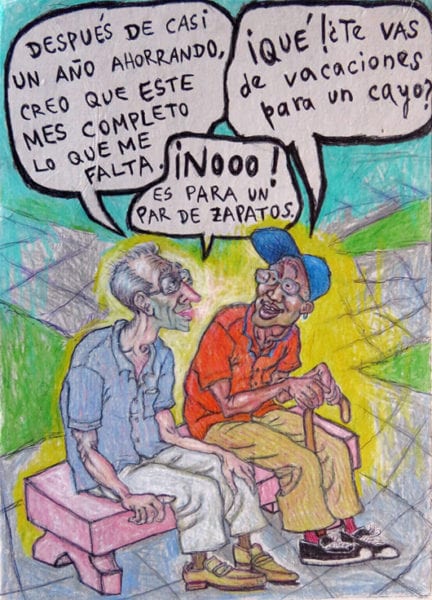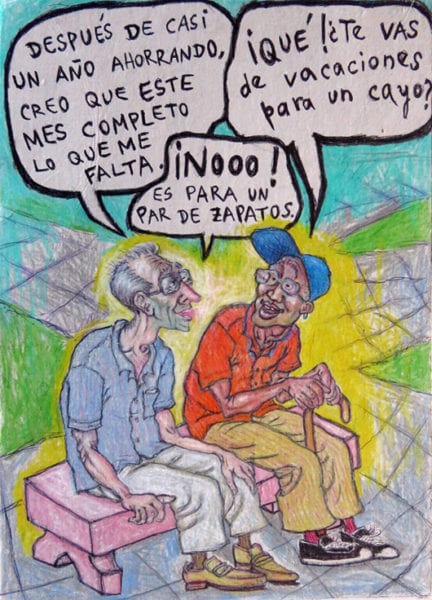 Even though Carlos has a hard time believing it, these works place him within a Cuban artists grouping, let's say that they are more concerned about the small and contradictory stories of modern-day society.
In another one of the sections the presentation welcomes, a selection of Rafael Arcides' poems which appear in Conversations with God, the majority of which were completed in 1992 and published by Editorial Renacimiento, a publishing house in Seville in 2014, seeking to get around the profound apathy national institutions have for the work of this famous 80 year old writer.
The third presentation, which was delivered by independent journalist Waldo Fernandez, reviews the book Prison Letters compiled by Luis Conte Aguero in 1959, where you can also find Fidel Castro, before the Revolution's triumph.
Some of our friends that came this day were able to discuss this with one neighbor or another, who weren't very happy about what was being shown there on their street; but, the conversation appeared to be really clearheaded with relation to the words used and the fact that they were accompanied by caldosa stew, soft drinks and cuba libre drinks.
Just before midnight, as if a bulldozer was coming to tear us down, we left and went to a more reserved space where we could continue to celebrate.