The Alternative Havana Biennial Concludes
Yanelys Nunez Leyva
Photos: Erish and Armando Cuspinera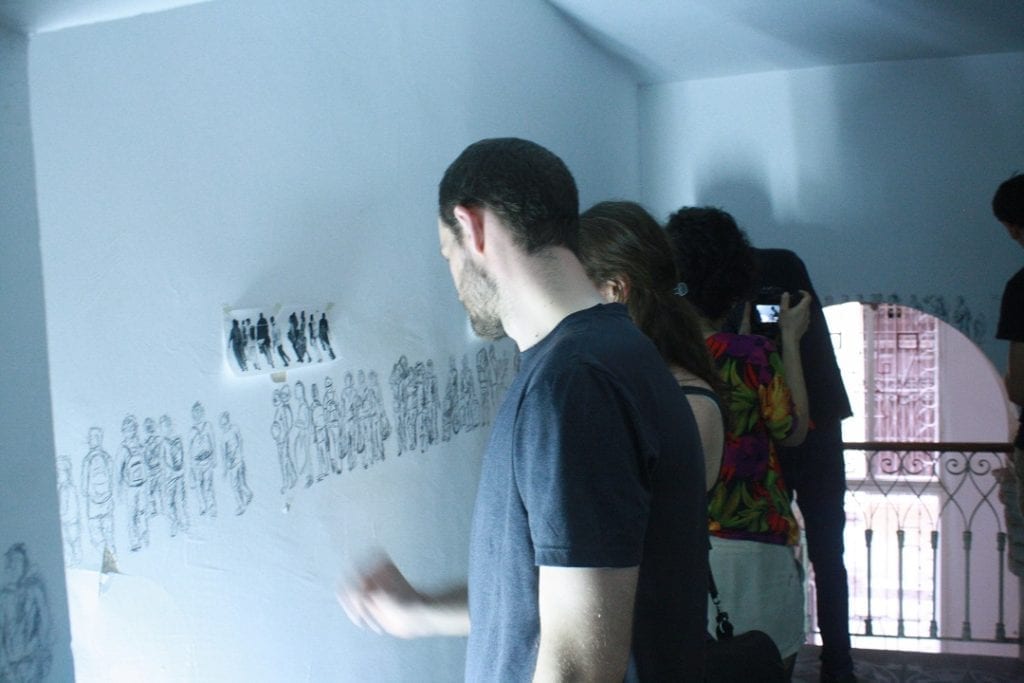 HAVANA TIMES — My head still isn't fresh, it's still clouded by a some absolutely chaotic days, but with paranoia and having to keep one eye open, writing becomes essential.
The #00 Havana Biennial took place, and I can now finally say that out loud, without any hesitation or doubt. In spite of seizures, threats, suspicions, arbitrary arrests, we managed to put on the event we wanted to, or better yet, the event we needed.
We were afraid the whole time. We could have been locked up in jail from the very beginning; they could have lined streets with policemen and State Security. Maybe because Bruno Rodriguez, our foreign minister, was very close to saying that we are very advanced in human rights matters, without hiding his snigger.
Maybe that's why they decided to boycott the #00 Havana Biennial in another way, which wasn't very original by the way, or maybe it was for reasons we will never understand (at least until they are disclosed in a few years' time in documents or when some leader-wannabe-writer publishes his memoirs).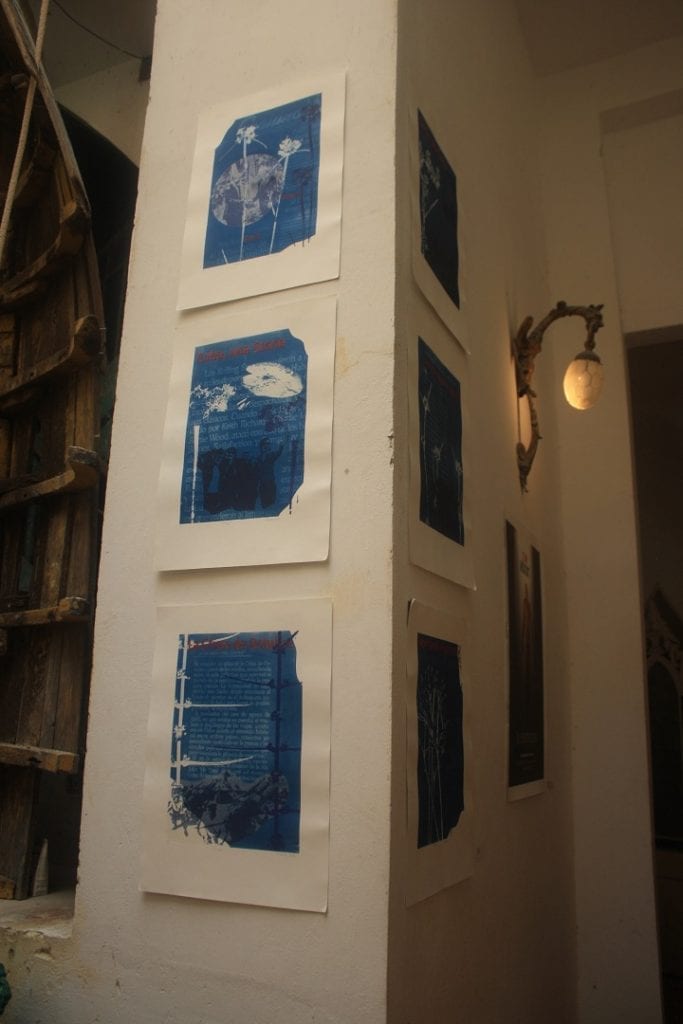 "We won't allow the Havana Biennial's name and significance to be tarnished." That statement made by the UNEAC (Association of Cuban writers and artists) director and the AHS (young people's cultural association) Board took up a respectable amount of space in Granma newspaper, just two days before the #00 Biennial was set to open.
Participating artists who found out, gradually arrived to the assembly point with the news in the middle of a broken smile.
Jokes were made like:
What group of artists do you belong to, the confused or those who aren't recognized? Or, I still haven't got a cheque from the CIA through.
However, let there be no mistake, those words were disturbing for all of us, that article in the country's main newspaper could have led our event to failure.
Who wouldn't allow it to be tarnished? The police? Civilians in uniform? Internet trolls with bans from art critics and those who scorn the self-taught?
However, there wasn't any time to take any intimidation too seriously. We were a few hours away from this day, outlining a response to angry institutions, but exhaustion and final preparations didn't allow us to issue our reply statement immediately, we preferred to reply with a great opening ceremony instead.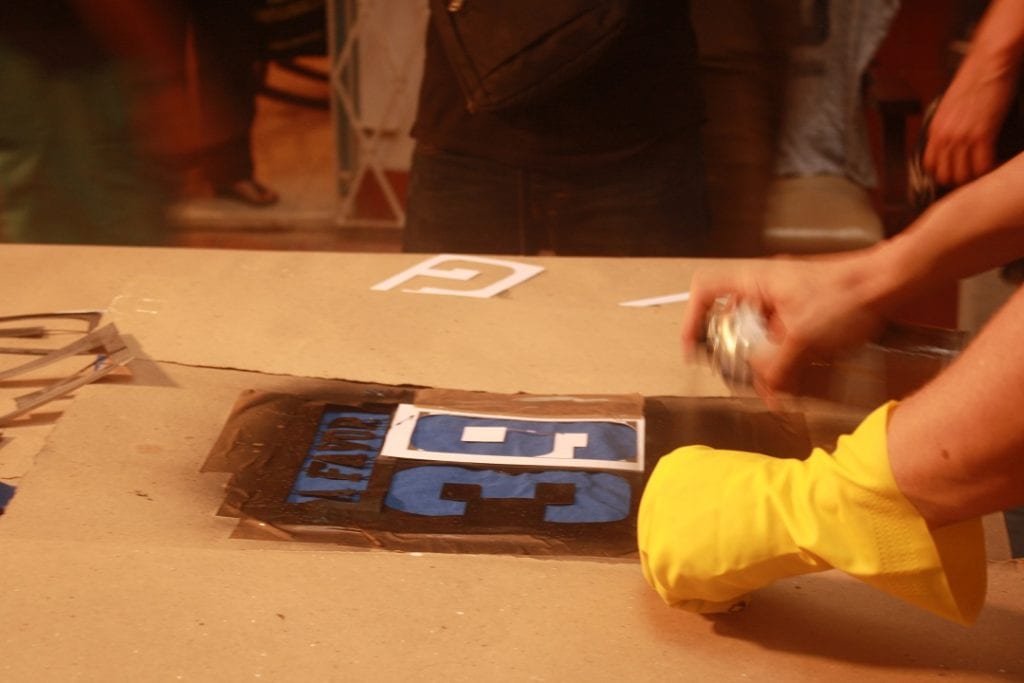 May 5th made me work twice as hard and I was exhausted, the accumulation of months of work. Jose Ernesto looked at his watch and he confidently told me: It's a minute past 5, the Biennial has already started.
And I couldn't help but smile. Even though there are policemen on every street corner, even though some friends didn't come because they were afraid, even if they close all of Havana off tomorrow so we can't hold an intervention. I am happy and I trust that the rest of the activities will also take place.
I want to end this first post about the #00 Havana Biennial here and I will continue to tell you about it in other posts over the coming days. I first would like to have some time to assimilate and process what happened.
However, I can't leave out our sincere gratitude to those who were super important for this event such as Amaury Pacheco, Coco Fusco, Brigitte Campeau, Tania Bruguera, Iris Ruiz, Reynier Leyva Novo, Ernesto Oroza, Gerardo Mosquera, Katherine Bisquet, Jose Ernesto Alonso, Yuri Obregon, and all of the other artists, curators and students who took part with all of willingness in the world, who I will now list.
Alein Somonte (Cuba), Alejandro Barreras (Cuba), Alejandro Taquechel (Cuba), Anaeli Ibarra (Cuba), Ariel Maceo Tellez (Cuba), Aryam (Cuba), Aldeide Delgado (Cuba), Armando Cuspinera (Mexico), Antonio Mas (Spain), Alicia Torres (Spain), Ana Olema (Cuba), Alexis Ruiseco (Cuban-American), Alexandru Raevschi (Germany), Andres X (Cuba), Alain Aspiolea (Cuba), Alexandre Arrechea (Cuba), Antoni Muntadas (Spain), Biennial Project (United States), Boris Gonzalez Arenas (Cuba), Colectivo Corason i uevo (Antonio A. Orta, Maykel Almenteros and Pedro Pablo Bacallao) (Cuba), Colectivo Guerrillas Girls, Celia and Yunior (Cuba), Colectivo 2.50 (Mexico), Carlos Manuel Álvarez (Cuba), Clara Astiasaran, Chu (Cuba), David de Omni, David Leon (Cuba), Danilo Maldonado (El Sexto), Diego Gil (Spain), Eliecer Jimenez Almeida (Cuba), Erish (Mexico), El Oficio (Cuba), Ernesto Hernandez Busto, Enfori Garcia, Filipa Cesar (Portugal), Fabian (2+2 =5) (Cuba), Francis Sanchez (Cuba), Francisco Mendez (Mexico), Francisco Maso (Cuba), Fabian Martínez, Filio Galvez, Fredric Snitzer, Gabriel Coto (Cuba), Gerardo Stübing (Spain), Gean Moreno, Henri Eric Hernández (Cuba), Hamlet Lavastida (Cuba), Hector Trujillo (Cuba), Hugo Patao, Italo Exposito (Cuba), Ivan de la Nuez (Cuba), Jesus Hdez-Güero (Cuba), Jesus Benítez (México), Jose Luis Marrero (Cuba), Josvan Gonzalez Agramonte (Cuba), Julian Yunda Yepes (Mexico), Jenifer Acuna (Cuba), Juan Melo (Colombia), Juan Carlos Alvarez Miranda (Cuba), Jean-Lorin Sterian (Romania), Jose Bedia (Cuba), Julio Cesar Llopiz (Cuba), Javier Marimon, Jose Manuel Mesias (Cuba), Keyezua (Africa), Kevin Arrow, Lia Villares (Cuba), Luis Trapaga (Cuba), Luiso, Leandro Villanueva (Sam 33) (Cuba), Lester Dube (Cuba), Lala Misosniky (Romania), La Alianza (Cuba), Liliam Dooley, Leandro Feal (Cuba), Lourdes Porrata, Miquel Garcia (España), Marisol Maza (Mexico), Marcel Marquez (Cuba), Marianna Liosi (Germany), MO colectivo (Mariam Abrajim y Octavio Salazar) (Colombia), Magdiel Aspillaga, Mysora Garcia, Nonardo Perea (Cuba), Natalia Lopez (Colombia), Osmany Carratala (Cuba), Oscar Salamanca (Colombia), Orlando Hernandez (Cuba), Pablo Pinto (Colombia), Polyanna Morgana (Brasil), Political Architecture: Critical Sustainability (PA:CS) (Denmark), Peter Menendez, Rafael Carabano (Venezuela), Raul Merino (Cuba), Ras Yoe, Ricardo Figueredo, Rodolfo Peraza (Cuba), Rafael Domenech, Rirkrit Tiravanija, Svitlana Biedarieva (Ukraine), Soandry del Río (Cuba), Sandra Ceballos (Cuba), Santiago Alvarez Mendez (Colombia), Sandor (Cuba), Thiago Morandi (Brazil), Tomas Sanchez (Cuba), Tomas Vu, Tonel (Cuba), unx Pardo Ibarra (Colombia), Ulises Valdes (Mexico), Walfrido Valera, Yaima Pardo (Cuba), Yasser Castellanos (Cuba), Yesica Suarez (Colombia), Yulier P. (Cuba), Yoenis Eloy Mayeta (Cuba), Yimi Konclase (Cuba), Yvelin Buenrostro (Mexico), Yucef Merhi (Venezuela), Yornel Martinez (Cuba), Yali Romagoza (Cuba)
Click on the thumbnails below to view all the photos in this gallery. On your PC or laptop, you can use the directional arrows on the keyboard to move within the gallery. On cell phones use the keys on the screen.