The Right Path for Cuba's Youth
Yanelys Nunez Leyva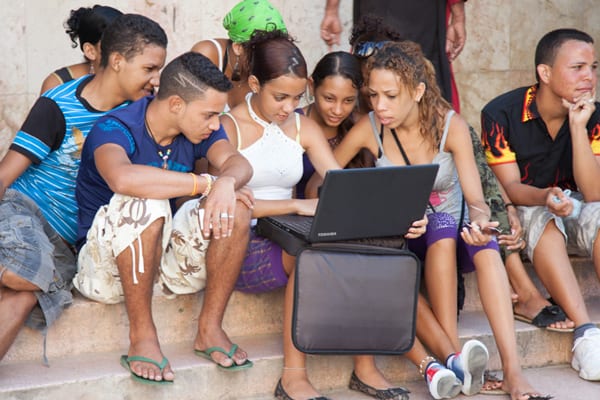 HAVANA TIMES — For some parents, the path their children should take is that of education, studying "so they become somebody in life," to have a good job which will make them proud of what they were unable to achieve. The same old cliche.
However, making them happy nowadays is quite a hard task. Not only because the majority of young people who go to study at university today see it as a way to then work abroad; or because the other part of our generation thinks its useless for practical reasons and doesn't even try it, they see the path Cuban parents dream of is a scam, a fairytale, a joke.
It's not a question of throwing blame about, our parents didn't do what needed to be done to improve the Cuban situation. And in recent years, they've resigned themselves to living in a state of limbo between struggling and everyday apathy. Of course, not giving up on investing in their descendants, this to them is their greatest achievement.
So, what can young people do? Those who are eager to achieve, pressured by the media, our communities, families to a breaking point in the face of such a gloomy panorama, where uncertainty is the best mood?
– Don't do anything subversive. Some close friends of mine think. Take what you can from the system. Don't be a soldier or a member of the Communist Party, or a dissident.
– Leave. Others believe. That's it, just leave. Leave behind all the shit which suffocates us. Land on a new planet and place your flag, with the aim to send back remittances when you can, at the end of every year.
– Be corrupt. A good part of them take their stand. Get a job in a government institution with all of the resources you need to steal. Living "well", waiting for a jail sentence from the Court on illicit enrichment charges.
– Activism. The most courageous put forward. These are individuals who are concerned about our island's fate. A group of them are bloggers who came out of the G Street school, who are accused of being mercenaries with every new article they post by their own classmates, disguised as commentators.
– Live on the cultural scene. Live off your parents, some others say. Go to parties and more parties. Without any other worries but going to the most chic events in the city.
However, when you choose one of these paths, any of them, you also choose the shame of possibly falling into public disrepute, the fear of loss or complete emptiness.
Making our parents happy without having to whisper in the places we live for fear of not being accepted; holding straightforward "political debates" among friends without having to put up with the power's harm and abuse for fear of being socially marginalized; not needing to emigrate to put on the mask of success or to simply be able to help out the family financially; without access to information being a cause for concern, but an everyday, simple, recurring pleasure… this is the path that attracts me.
But drawing it out is a very personal labor. And building it is perhaps another utopia. However, maybe this is our generation's utopia.