A Cuban and Venezuelan Masseurs
Caridad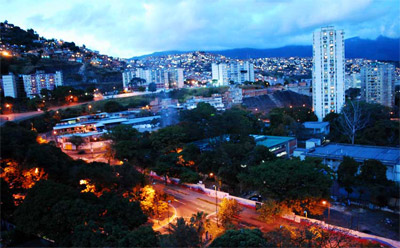 HAVANA TIMES, March 10 — After a year of being away from Caracas, I'm back. This time though, I'm not attached to any official job – so I can breathe a certain air of freedom whenever I decide to, not simply when my boss decides on it.
Now I live on the west side of the city, and like those old spaghetti westerns, the west side of Caracas doesn't have a very good reputation.
The streets are generally not as clean and it's about twice as dangerous as the east side (maybe three times).
Perhaps this is because the people in this part of town don't have enough money to convince the police to protect them as well as the people on the east side.
Still, everything is going fine. Things are always easier when one is in love.
But since we don't live off of love alone, I'm thinking about looking for a job.
The fastest way I could think of was through the classified ads.
Here, there are lots of different newspapers. It would have been difficult to decide which one to choose, and they all have lots of pages. Of course this is all in comparison with the newspapers in Cuba.
In any case, I've been picking up one that's said to be fairly "neutral," politically speaking. It's called "Ultimas Noticias."
I don't occupy myself too much with reading the papers, even less here. On any page you'll find yourself looking at a shot of a pool of blood or 10 bullet holes accompanied by a detailed story about the incident.
These usually culminate with a morbid account of how some family died at the hands of a gangland robbers or how a young man was killed resisting a mugging.
The message is discreet, but it's there. I prefer to turn my back on all those kinds of messages.
I'm focusing on my job hunt. There's a separate section that interests me.
For a time, back in Havana, among all the jobs I've had, I used to give massages. Maybe I could do the same thing here, since there are plenty of ads for this in the classifieds.
A big mistake, my girlfriend told me in time.
"Don't even think about offering a massage service," she insisted.
That's the code word for sexual services, and that kind of service is not my forte.
On another page I found another ad. A Spa in the Sabana Grande district had two positions, and they were asking for resumes.
I gave them a call and found out that they paid well. I thought the Spa might have been like a gym or something. A voice responded to my call.
What luck I was having that morning.
In the Spa you do exercises, but not exactly alone.
For the time being, my safest bet is to leave the classifieds alone. I think it's better that I first learn the Venezuelan vocabulary.