After Nearly 2 Months of Respite, Renewed Chaos in Venezuela
Caridad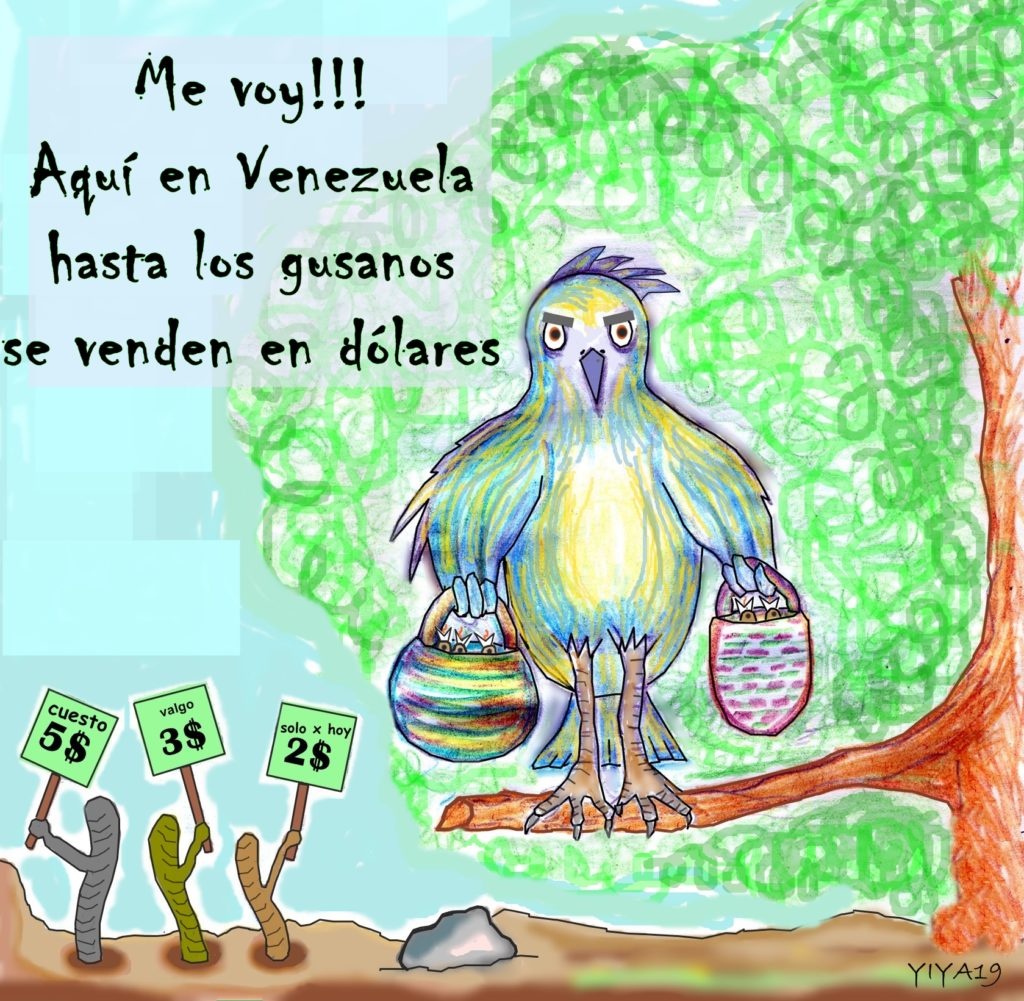 HAVANA TIMES – Even though you might not believe it, up until a couple weeks ago products like cheese, eggs, meat and corn flour had not only not gone up in price but were even some two or three thousand bolivars cheaper. We could finally breathe a little. Blackouts were also less frequent for about six weeks, at least in the suburbs, where we have been suffering power cuts for over 6 hours every day since March.
The rest of the chaos continued, silently, but increasingly. I was even able to put on a couple of kilos after fighting so long for my trousers not to fall down when I was out and about. Now let's see how I'm able to keep these extra couple of kilos on my body…
The country has gradually become dollarized. After the government was honest with itself about the price of the dollar, and wiped out the Cadivi dollar (at a subsidized rate, and to many "connected" people's dismay), which has filled their own and their nearest and dearests' pockets; dollarization of the Venezuelan economy became a fact. The official and black-market dollar rates have shot up in value again, after a long period when it barely varied in price with the Bolivar.
Printed with a new value exactly a year ago, Bolivar notes are now in disuse because of great inflation. If we had reached the point of absolute madness a year ago, paying millions for a food item, then we aren't far off from that today either. You now need at least a million Bolivars to feed a family of four for a month, and I'm not including medicines or school equipment, or rent or services bills.
Talking about services, electricity (which people barely know anymore in some places) bills aren't being sent out anymore. That's to say, the offices where you had to go and pay this service have closed down. There's word that they are preparing new rates, but nobody can be sure of anything right now. Misinformation is searching for respect. I don't know whether the company has been sold off to another country at this point or whether they are planning to charge this and other services in dollars, or the equivalent.
Anyway, this is how things have been recently. We already know that many officials receive their wages in this currency, who are now trying to sell their homes or cars and asking to be paid in dollars. The same thing has been happening with professionals who provide different services.
In my opinion, the next four months of 2019 will be key in determining Venezuela's future. While everyone is trying to get by as best they can, the government is selling, giving or handing over the natural resources the country still has in exchange for its debts. The main political figures in the ring right now are slyly fighting for power or for the opportunity to be the first one to negotiate with Trump.
Shelves are full of food. Yep, we have those carbohydrates that we could barely find two years ago; but their price is becoming more and more unaffordable for those who don't have a relative to send them remittances in dollars. The National Guard continues with its abuse of power and serving as its generals' front men. Protests, no matter how small or insignificant they may be, are being cruelly repressed.
It would seem that nothing has been happening in these past couple months. However, I think that this is the tip of the iceberg that the whole world has been waiting for. I just hope that the transition isn't carried out by the same people who were involved in Maduro's misgovernment.