Caridad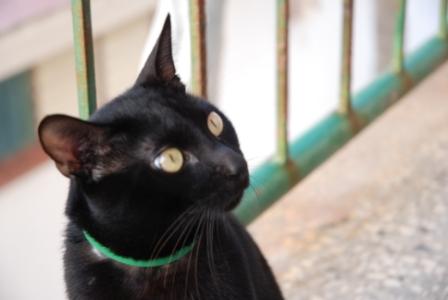 It's probable that what I'm going to say won't interest a ton of people.  Maybe that's because it has nothing to do with politics, which is the favorite topic of most people who thumb the digital pages of Havana Times.
If at this point there's still anyone reading this — despite its apolitical nature — then I can continue writing with the confidence that you'll want to read to the end, especially since you'll be curious to know what a "musulungo" is, other than the last name of a baseball player or a famous umpire from the 1970s.
Neither politics nor baseball
I too was curious when the friend of a co-worker asked me if I was a Musulunga.  Since I didn't know what the heck the word meant, I couldn't tell her if I was or wasn't.  This made me want to find out the meaning of what the two of them at least seemed to know perfectly well.
I won't mention what field the friend works in, because perhaps I'd be completely straying from the issue.  I'll only say that she works in an office with several other people, all with an intellectual level that's supposedly high, or at least above average.  One of the persons who works with this friend had a problem: her neighbor had a lot of cats in his apartment.
It's not that the cats began to go on the prowl or steal food from the neighbors; it's that they meowed a lot.  That was the problem.  The constant meowing of the felines bothered the friend's partner, as did the voice of the owner always talking with his cats.
One day her partner took advantage of the neighbor's absence to feed the pets some food laced with the sedative amitriptyline.  He thought this would put the cats to sleep long enough for him to get a needed break from their meows.
The person telling me the story does so in laughter because it turned out to be comical the way the cats began moving so slowly (those that could move).  The meows were silenced, while the owner's nasal and worried voice kept asking: "My musulungos?  What happened to my musulungos?"  So wasn't that enough to make you die laughing?
So, her partner not only got a several day break from the exasperating meowing of his neighbor's pets, but it turned out that several of them couldn't take the high dosage of the medicine.
Since then, in the office of these intelligent people — who are social communicators by the way — every time someone feels bad or feels sleepy, people will jokingly ask them: "Are you a musulungo?"
So now you know what a musulungo is.