Caridad
It was one of those days I longed to walk down the foul smelling and semi-destroyed back streets of Old Havana.  Someone suggested that we go see a Venezuelan friend of theirs.  My response was "why not, television is disgusting," so we were on our way to the house of their Venezuelan buddy.
The metro took us toward the most immaculate areas of Caracas, and the friend turned out to be a lover of Cuban boxing and baseball.  He had a large apartment, the type that blinds you with so many glass windows; and located where the fracas of the freeway didn't reach us. Cuban music was playing to welcome us, and the food he had there was the kind I'll have few chances to try again.  There was strawberry juice, my favorite… but he immediately started talking politics.
I can't stand discussions around politics, or listening to political debate, or anything that has to do with the give and take between three or four leaders who can't come to an agreement between themselves or with the powerful classes.  It's even worse if it's on a Sunday.
Yet it's worse still if I don't know where to go to hear jazz or I can't go out to see a good movie (30 bolivars [$7 USD] is perhaps an affordable price for many Venezuelans, but I'm still Cuban).
But that Sunday the sole option was the friend of my acquaintance and their discussion on politics.
The friend was an escuálido (a "squalid").
I found it funny to refer that way to those who are not in favor of the Chavez government.  At least they didn't choose to unload their ideological differences at the expense of a defenseless little creature (in Cuba they're called gusanos – meaning maggots or worms).
This guy was not a fundamentalist squalid, meaning he didn't allow himself to be possessed by the hysteria that characterizes fundamentalists of any religious group or political party.  He believes that the president has taken some good measures; under the command of Chavez he even earns more money than with any other government.  However, the friend complained that Chavez is surrounded by many opportunists and thieves.  In any case, he morally couldn't be supportive of that government.
The reality was that it mattered little to me who this friend of my acquaintance did or didn't want to be in government.  Because after finally getting tired with talking politics, he spoke about how proud he was that his oldest daughter was studying medicine, that she already had a late model Cherokee and her own apartment, and that she was barely 30.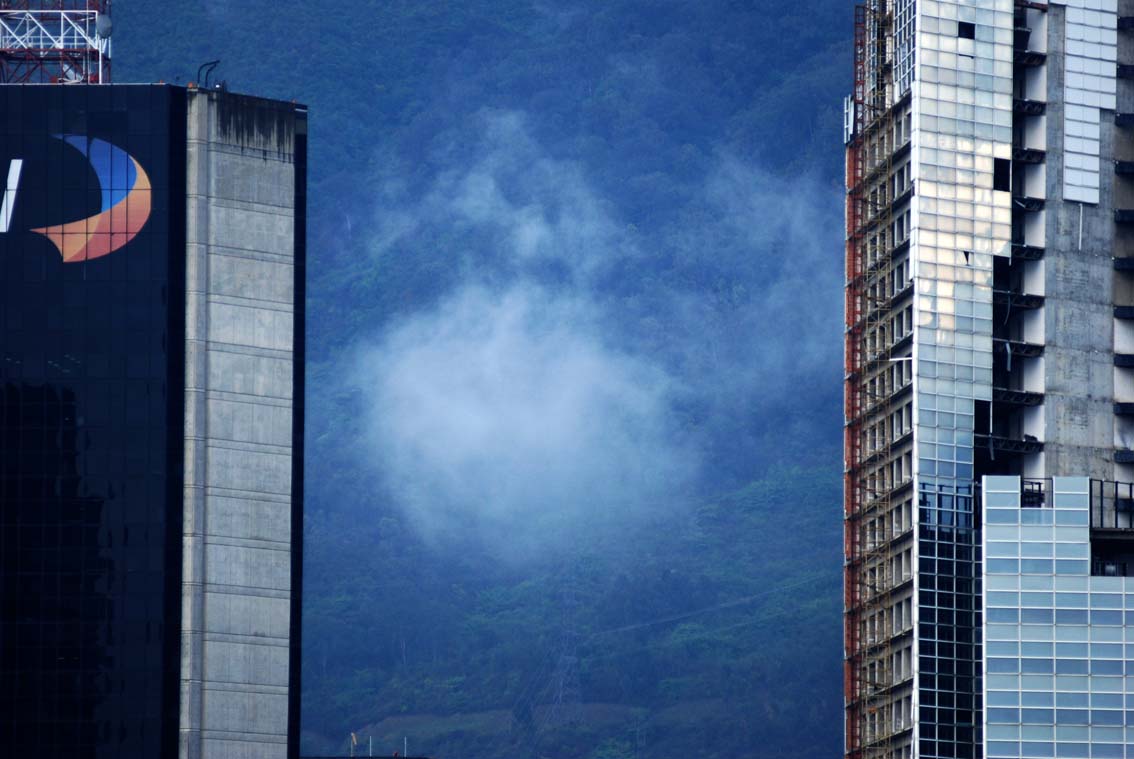 However, his youngest daughter was giving him headaches because she was determined to study the arts.  "How much can you make from that?  There aren't any museums in this country, so that won't allow you to live well," he moaned.
This squalid guy reminded me of a lot of people from my country.
And here in Venezuela, the same as there in Cuba, I've seen lots of museums; and here the admission is free.
I didn't argue that point with my host; he must have known it better than I… or maybe not?
Perhaps between so many checks from what he earns monthly, or from what he'll need to earn for his next Rolex, he forgot to knock on the door of any of those enormous and beautiful Caracas museums.
Beyond the politics, food, sports and the pride in his daughter's Cherokee, this Venezuelan couldn't show me a great deal more about his country.
I think next Sunday, if I start to miss Old Havana or the Alamar housing projects, I'll stay in my room…looking at the clouds.