Cuban Baseball Season Opens Saturday Amid Questions
By Ronal Quiñones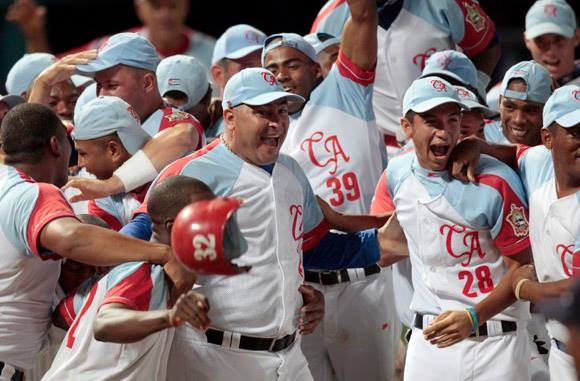 HAVANA TIMES — Each new season of Cuban baseball changes the expectations of players, trainers, fans and even sport journalists and raises questions as to how each team will ultimately perform. The new season starts on August 29th with an inaugural match between last year's finalists, Ciego de Avila (the champion) and the Isle of Youth.
The season scheduled to start this Saturday is perhaps the most unusual of recent years, as players currently abroad won't be there and some of the regulars aren't even on their team's rosters, a clear indication that they will join the game well into the first half of the season (and perhaps even later).
Over the past few months, numerous players have illegally left the country or quit their teams, leaving these with mostly young players and dampening the spirits of quite a number of these squads.
At least six more players will be playing away from their previous home teams. Once again, Matanzas will be taking in the most players from other teams. If we add those who have moved to the province over the past few years, we get a total of 13 non-natives.
Another factor that makes this new baseball season different is that it will be the last under the current game structure, as a new – perhaps we should say "yet another" – design is in store for 2016.
Though everything seems to suggest that the main issue today (the excessive number of teams for such a small country) won't be addressed, baseball authorities will revisit the idea of a post-regular league tournament, in the style of the Selective Series of years past, with less teams and more quality. Nothing concrete about this has yet been made public and, according to sports authorities, this is still being debated, but this does not stop fans from voicing their opinions.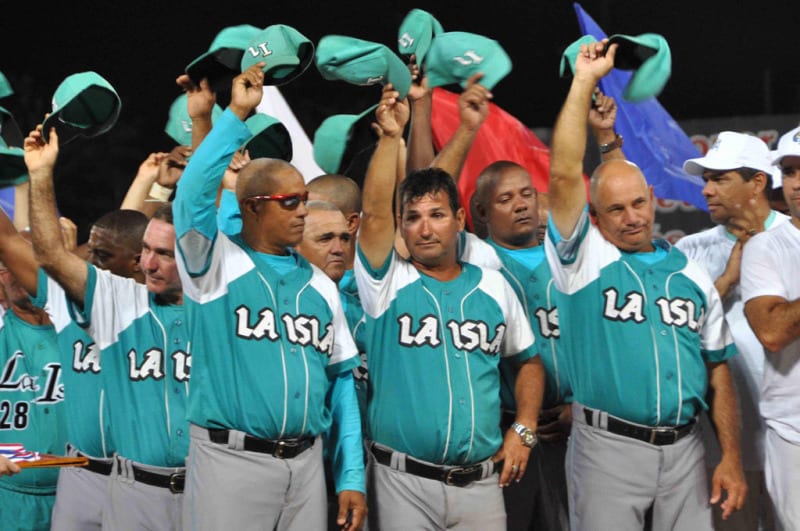 Reinerio, an experienced linotypist, says that, given the great many changes in store for the coming season, no one can make any clear predictions. "It looks as though Industriales is the best team out there, because it got back several players that were being lent out to other provinces and has kept the best, but this is always a box of surprises. They just won the Sub-23 series, but, out of those boys, when you get rid of the pitchers, there aren't many who could be first-team players. Matanzas was the exact opposite. This policy of bringing in players from other provinces is ruining all the work done at the base level, that's why they came in last at the Sub-23, there are almost no players from Matanzas left on the starting lineup."
"It's always the same story with this Victor Mesa," says Genaro. "That man isn't going to stop until his team wins the national championship, even if he has to leave the Matanzas team in ruins. Every player he brings into the team means less of a chance for a player from Matanzas to get better. He had a shortstop (Julio Cesar Gonzalez) who was the most promising player in that position, a tremendous fielder and switch-hitter, and that kid barely gets to play, he's in a rut. And that's what's happening in all other positions."
"The only weakness I see in Industriales is the fact that they have a new coach," says Yuliet, a chemical engineer. "Javier Mendez was a very good player, but he doesn't know how to handle a team, and coaches generally need time to get to know their players and get the best out of them."
"Get ready to see plenty of mistakes," Ramses says. "That's how things played out in the Sub-23, and many of these players will be in most of the teams now. We'll be seeing less and less quality, and, as long as they keep the 16 different teams, a whole lot less."
"Let's see what they come up with next year," Samuel chimes in. "They always say they'll take people's opinions into account and they end up doing what they please. How long have people been saying we have way too many teams? But that seems to be the policy here, you can't have a province without a team and, in the end, the games suffer because of it. Every team has to earn the right to be in the top national league, like everywhere else. We can't have 16 teams in a country of 11 million people, it's absurd."
"I want to see how the post regular season tournament would be," says Danilo, "because whatever they decide regarding the regular season will likely have an influence in that tournament. If they continue to do things on the basis of regionalism, then we'll probably be going back to the eastern, central and western selections and all that."
"I really don't know why they got rid of those [post-season] selective tournaments, people were really into them, more than the national series," Genaro recalls. "They started with that business of the four teams, but that was more boring, with only two games a day, and playing the same rivals again and again. Also, at the time the eight teams were actually good. Mineros, Matanzas and Camagueyanos were perhaps a bit weak, but the others gave each other a run for their money. Now, they should have at most six teams."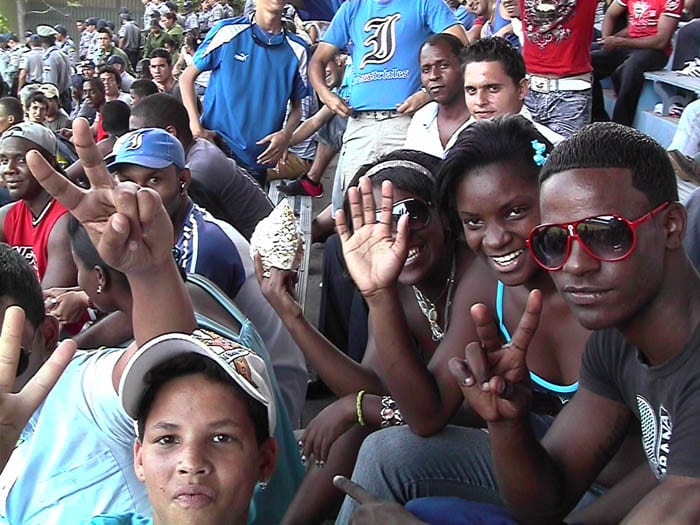 "The most important thing would be to see how they work together," Danilo reiterates. "It should be like the Major League franchises, with a set venue and players from everywhere, so that quality comes first. That way, we can start to get used to how they do things everywhere else. They could put together the teams the same way they choose reinforcements today, with the players chosen by the managers."
"I don't know what to tell you, really," Ramses replies. "People here are used to rooting for their province and it's not the same thing to see someone from Las Tunas in Villa Clara because Las Tunas doesn't make it to the second round (as you do these days) than to have a player from Las Tunas in Las Villas, if the team included the whole of Cuba's east, for instance."
"People would forget about the player from Las Tunas and would support Orientales, which would be the team playing at their stadium, that's what happens everywhere else in the world," Reinerio claims. "Fans identify more with teams than they do with players. They may have a favorite player, but, generally speaking, they root for the team, not caring who is on it that much. All of the world's leagues work this way, and we were like this back in the days of Almendares, Havana, Cienfuegos and Marianao. There were three teams in the capital and each had its fan base. People always look for a team to root for."